Creating an Office Page using the Customizer [Codeless]
Creating an Office Page using the Customizer [Codeless]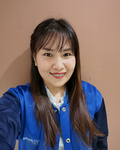 Updated by Katherine Ramirez
Please note that this functionality is currently only available through our Broker Pro subscription. If you are not subscribing to this package but would like to learn more, please visit our packages and pricing page.
Office Page
Many brokerages create one main site and want to have a page dedicated to the company's different offices. An Offices page provides potential customers with some information about the brokerage's separate offices. Placester's Office page template allows you to add office descriptions, contact information, and images to each individual office page, then list them all in an office index. The office page can also be configured to pull in just that office's active listings based on Office ID. 
The first step is to create an Office using Placester's new Agent Management. Click HERE to learn how to create an office page.
Offices Tab
Under Managing Content, you will see the Offices tab. You will see the office pages that you have created on this tab, to create a new office page click on the 'Create New' button at the very bottom and select Office.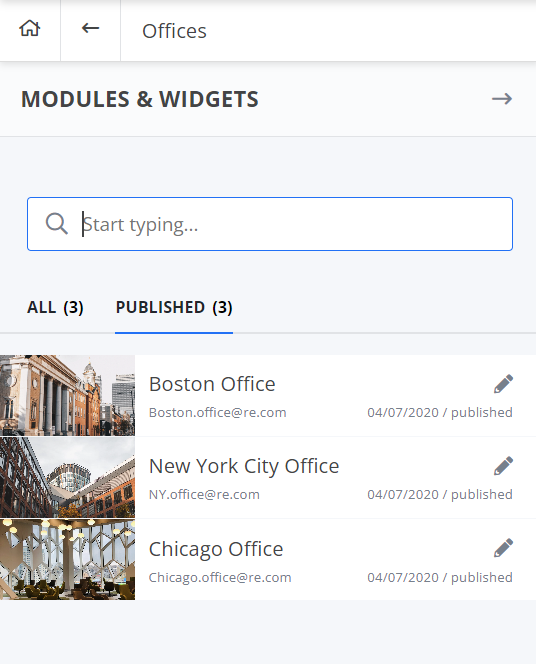 Adding a new Office
Within the editor, you can add a description, featured image, address other information about your office and whether you want the office to be featured, and click on 'Publish'.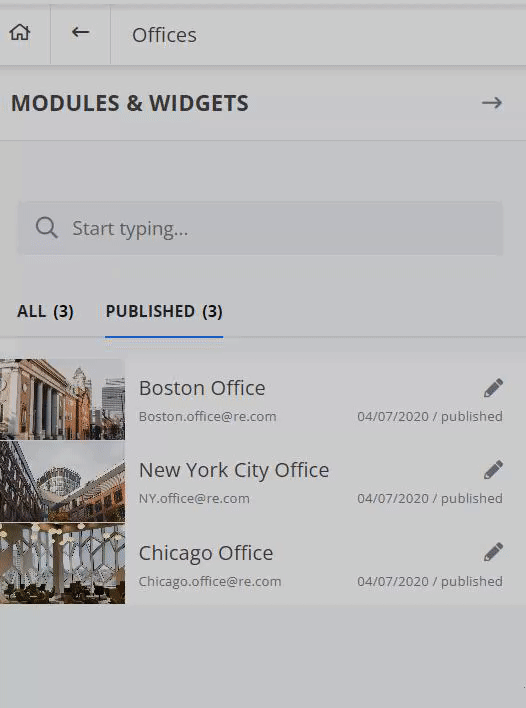 Creating an Office Index page
Once you've added all of the Offices you'd like, you can create an Office Index page to display a list of them. Click on the 'Create New' button at the bottom, and click on Page. Select the Office index template, give your page a title and select which offices you want to feature on the Offices Page. Click on 'Publish' to complete the page.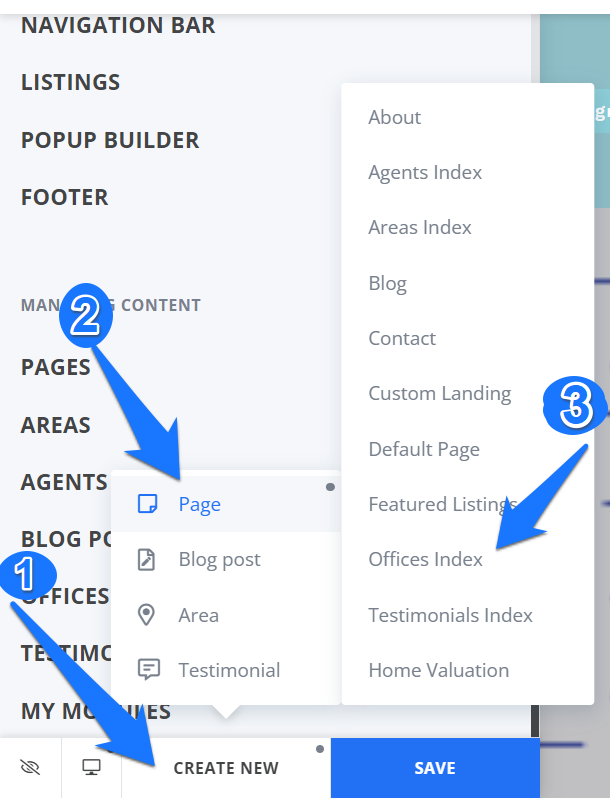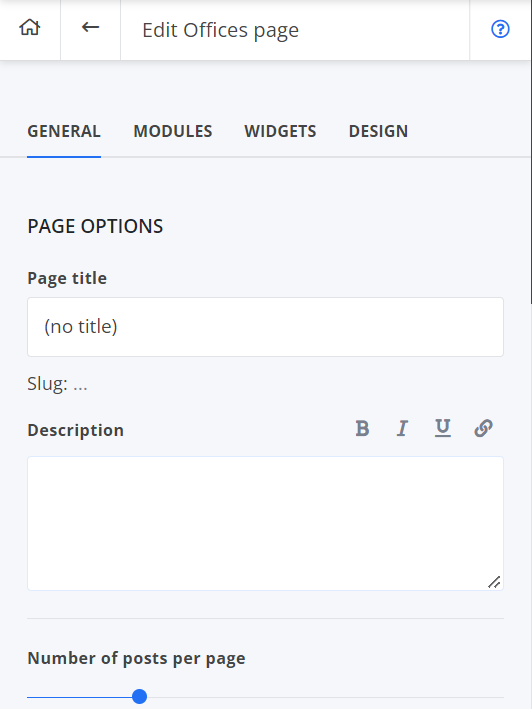 The page on the front end of the site will look like this: 
Need More Help?
If you have additional questions about creating an Office page, let our support team know at support@placester.com.
Let experts do it for you
Visit our creative services marketplace to get on-demand help, on-time and on-budget.
Browse all Services
Are you looking for something different?
Didn't find an answer to your questions? Our support team is ready to help you.