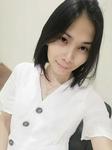 Updated by Amber Sabio
This article will explain all about Placester's Admin Access (Role-based access)
One of the new features available on Placester is Admin or Role-based access. Account owners (Starter/Advanced/Office Builder) now have the ability to provide Admin access to a specific user. This access would allow that user to manage your account.
Role capabilities:
Access to the account with the possibility to edit everything and to access all the tabs like Agent Roster (in case of Brokers), IDX Manager, CRM, Email, Integrations, etc.
Access to the Account owner's website with the possibility to edit the website, launch it, change domain, etc.
NO access to Billing details (Account Admin won't be able to change/update billing).
NO possibility to change Account Ownership (Account Email, Password, etc.)
Account Admins will have almost the same privileges as the Account Owner. Admins do not have access to your Billing, Subscription changes, or Account owner's password.
With role-based access, you may invite external users who do not have a Placester account. This is especially useful if you're working with a Marketing partner, an IT personnel, an office admin or an assistant.
Need more help?
For questions, concerns or feedback, please chat with our team:https://app.placester.com/chat
Let experts do it for you
Visit our creative services marketplace to get on-demand help, on-time and on-budget.
Browse all Services
Are you looking for something different?
Didn't find an answer to your questions? Our support team is ready to help you.