How Can I Drive Traffic To My Site?
How Can I Drive Traffic To My Site?
This article will tell you more about driving traffic to your site.
Why should you drive traffic to your site?
Once you've set up your site, you'll want potential clients to view it and submit their contact information on lead capture forms in order to get in touch with them. There are many ways to make your website more visible. 
Use a Custom Domain
A crucial piece of having a web presence is purchasing and using a custom domain on your site. A custom domain can give users a quick idea if who you are or the area you work in, and can be used in all of your marketing - print ads, email newsletters, business cards, etc.
Create and Share Blog Posts
Sharing your blog posts and listings to social media can also drive visitors to your site. People will have to click through to read the article on your site, and if they like what they see, they might stay on your site for more information. Creating an enticing title for your blog posts is a great start. Creating blog posts is also a key component of search engine optimization - the more relevant content you create, the higher you'll climb in search engine rankings.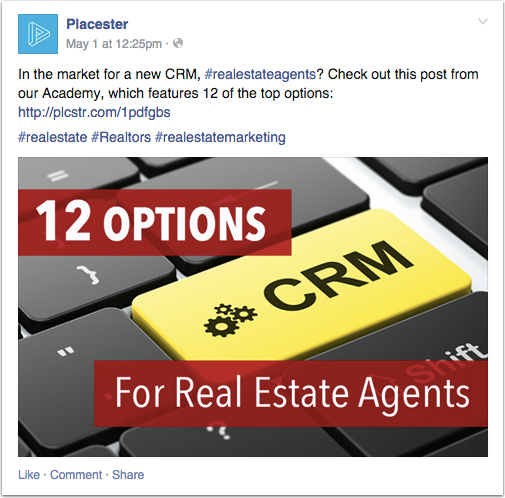 If you're sharing your content on Facebook and Google +, Google's crawling algorithm is likely to crawl that content in more places and thus recognize your content faster. As a result, this could lead to faster indexing.
Search Engine Optimization
As far as SEO goes, our platform puts you in a great position by providing you with pages that are indexable by default. Each listing within your MLS has a unique property page (as do cities and neighborhoods). This means you have thousands of indexable property pages right away. A portion of these pages is automatically indexed, but we cannot control which ones Google automatically indexes.
To help search engines index your site, you might also benefit from submitting your sitemap to Google Webmaster Tools and Bing Webmaster Tools accounts. Your sitemap is essentially an index of your site. As such, submitting it helps the search engines better understand your site's structure as it crawls your site's pages.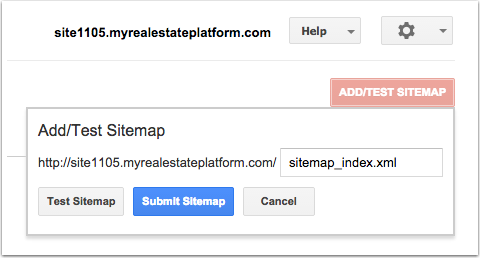 Google crawling your site will not automatically index your pages but it's the action a search engine takes to identify if there is content worth indexing. 
You can also benefit from adding Meta Tags and Meta Titles to pages and posts, as well as to your home page.
Search Engine Marketing
One of the most effective ways to drive traffic to your site is search engine marketing (SEM). Search engine marketing is a combination of website optimization and paid advertising.
Google Adwords is one of the most commonly used advertising platforms that allows individuals to place ads. When potential clients perform real estate related searches, for your target geographic areas, your ads can appear in their search results.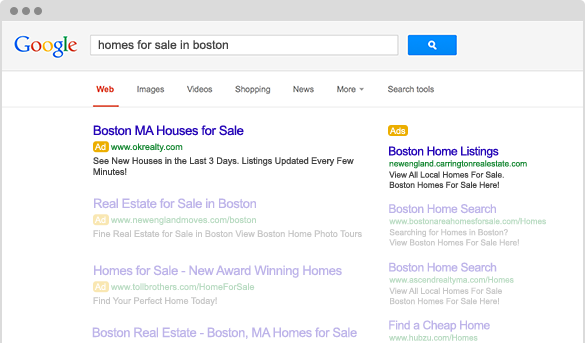 DIFM Content Pro
You may also want to check out our DIFM (Do It For Me Content Pro) Plan which includes everything in our DIFM ( Do It For Me) Plan plus:
Unique content (blog, page, etc.)

1 piece per week

Social Media posts & reports

3 Facebook posts per week

3 Instagram posts per week

Monthly success report
Need more help?
For questions, concerns, or feedback, please chat with our team: https://app.placester.com/chat
Let experts do it for you
Visit our creative services marketplace to get on-demand help, on-time and on-budget.
Browse all Services
Are you looking for something different?
Didn't find an answer to your questions? Our support team is ready to help you.