Requesting an IDX Integration [Codeless]
Requesting an IDX Integration [Codeless]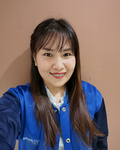 Updated by Katherine Ramirez
The video and article below will walk you through how to Request an IDX integration. 
Accessing (Requesting) IDX Integration
You can access your IDX integration from your Dashboard at the top of your screen. Click the IDX Manager tab. 

 It will bring you to the page where you can request for an IDX integration simply by clicking on the Request New IDX button: 

Next, you will be redirected to this page where you will need to carefully provide your information:
The IDX Support fee is to maintain the contract between you and your MLS. You may visit this page for more information about IDX support fee IDX support fee / IDX Support Fee- DIY/DIFM Subscription.
General IDX Approval Process
The approval process most often involves sending electronic forms to the agent and broker to sign. We use an online document signing service called RightSignature to request the signatures. Once we receive those, we'll automatically contact your MLS for their approval. After receiving approval, we'll make your listings live on your new site!
Different Approval Processes 
Some MLSs have slightly different processes that require the agent to reach out to the MLS directly or log in to an online portal to start the approval process. If this is the case, you will receive instructions to get started on the dashboard.
How Long Does it Take? 
IDX integration typically takes up to 10 business days from the time the agent and broker sign the document, but speed can be impacted by paperwork errors and delays in response from your MLS.
Need More Help?
Learn more about the IDX Manager tab here. For questions, concerns, or feedback, please chat with our team: https://app.placester.com/chat.
Let experts do it for you
Visit our creative services marketplace to get on-demand help, on-time and on-budget.
Browse all Services
Are you looking for something different?
Didn't find an answer to your questions? Our support team is ready to help you.