Adding a Favicon [Codeless]
Adding a Favicon [Codeless]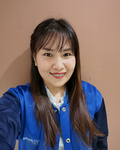 Updated by Katherine Ramirez
This article will show you how to Add a "favorite icon" for your real estate website.
What Is A Favicon?
A favicon is a custom icon for your site that appears in a visitors' browser tabs and bookmarks.
To upload your favicon, just follow these simple steps:
Dashboard > Edit Site 
Once you're logged in, you will be redirected to your dashboard then click on Edit Site:
This will take you to the backend of your site, then click on General Options.
Under General Option, click Site Information:
Pro Tip: Sometimes a favicon is just a smaller version of a company's logo, but it doesn't have to be. Square-shaped images work best as favicons.
The tagline, description, keywords and the image under Favicon is used for SEO purposes:
Applying Search Engine Optimization (SEO) to your content will help you get more traffic on your website and make it easier for your customers to find your page.
If you need more help visit: https://support.placester.com/article/hl2sn9hqf4-how-to-optimize-seo-on-your-placester-site
Need More Help?
For questions, concerns, or feedback, please chat with our team: https://app.placester.com/chat 
Let experts do it for you
Visit our creative services marketplace to get on-demand help, on-time and on-budget.
Browse all Services
Are you looking for something different?
Didn't find an answer to your questions? Our support team is ready to help you.