NAR Edition's Highland Theme: Editing Contact Details
NAR Edition's Highland Theme: Editing Contact Details
This article will show you how to add and edit your brand and contact information on your Placester site.
Please note that this article is for sites using the Highland theme. If you are currently using the Chicago theme, you can use this article for reference.
Editing Your Contact Information
To start, click on the "Edit" link in the theme preview window on your Dashboard.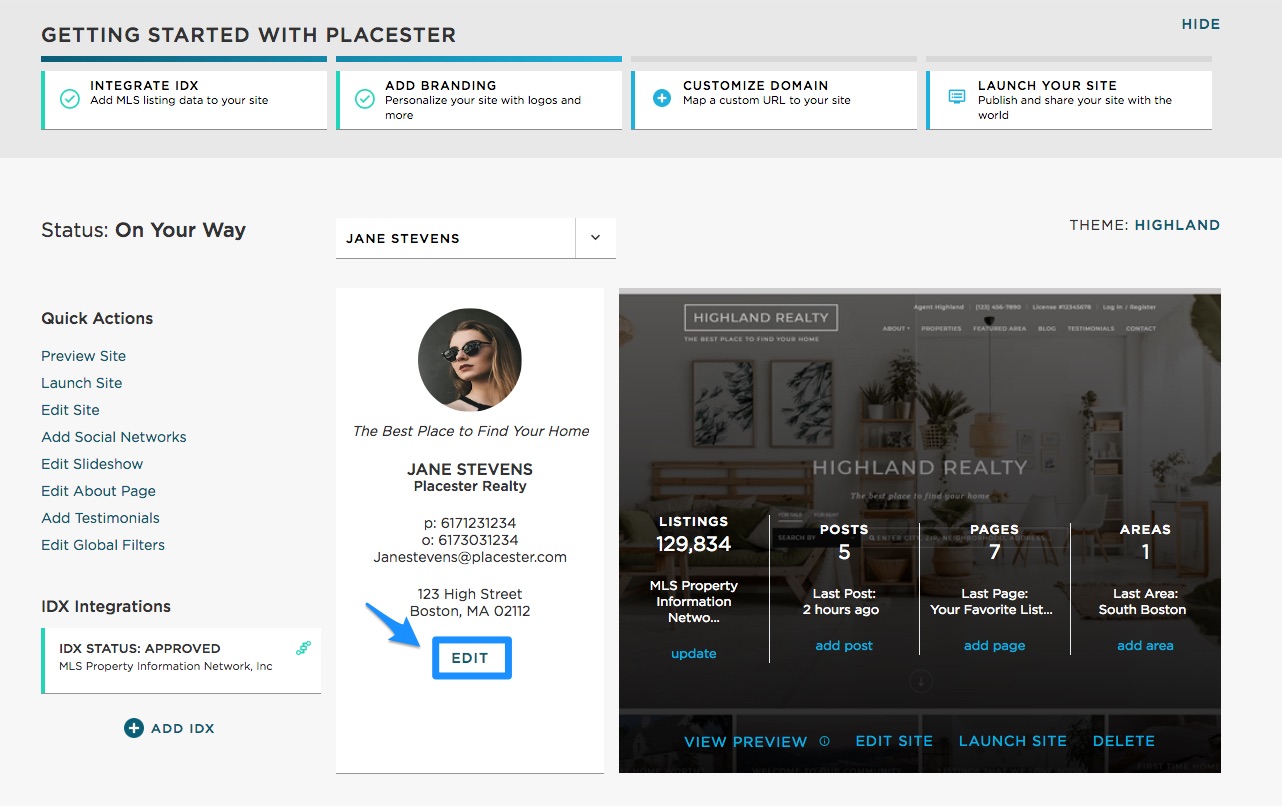 This will open the Site Info slide-out panel. 
The Brand section controls what displays on the top of your site's homepage. The Site Title and Tagline fields will appear in the center of the slideshow above the listing search bar.
The Logo Text field controls the text that appears in the top left corner of the screen. If you don't want Logo Text on the homepage, simply uncheck the "Display Logo Text" option next to this field.
Please note that you will not be able to display an image of logo with the Highland theme of the NAR Edition site.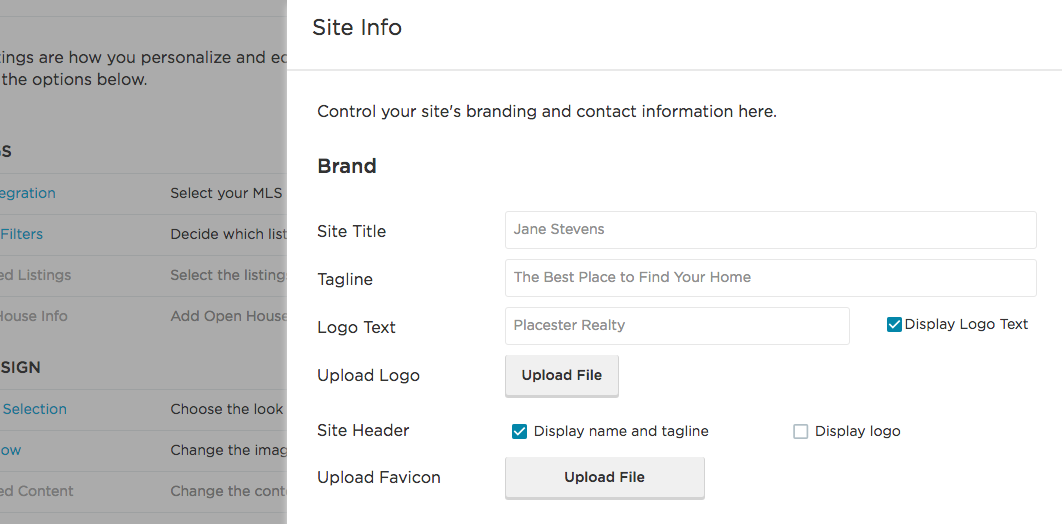 This is where these fields appear on the live site: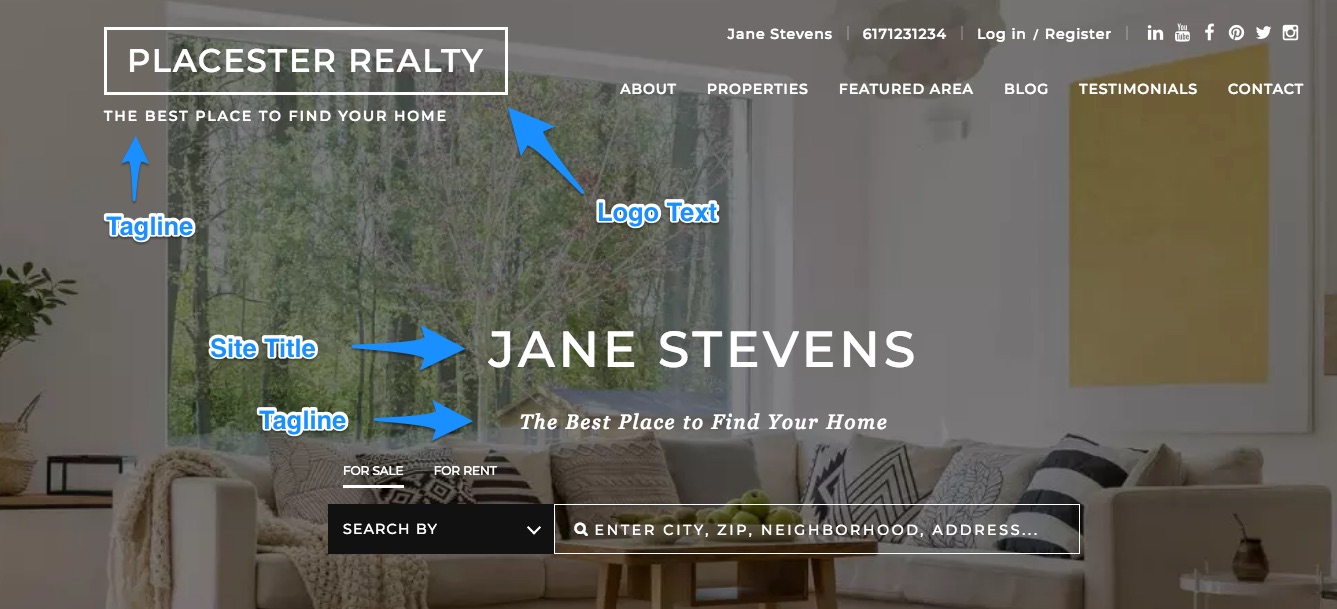 The Contact Details section is where you can add your contact information that will display on the live site, including in the Agent widget on the homepage. You can add information such as your name, email address, phone number, and bio in this section.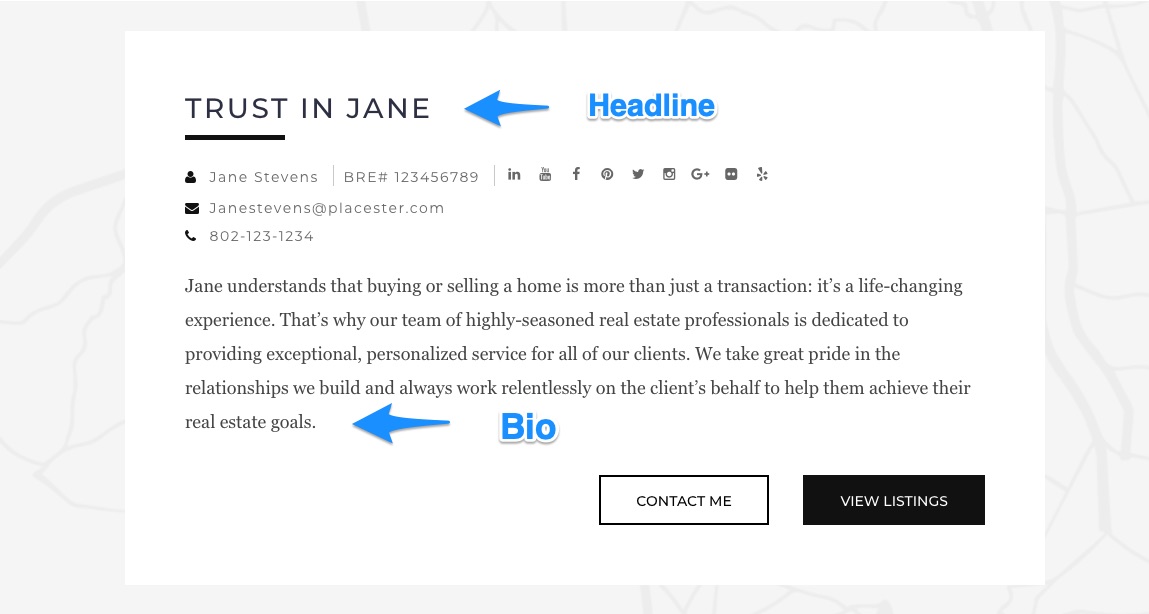 The Office Details section is where you will be able to input your office information, which will display in the footer of the site.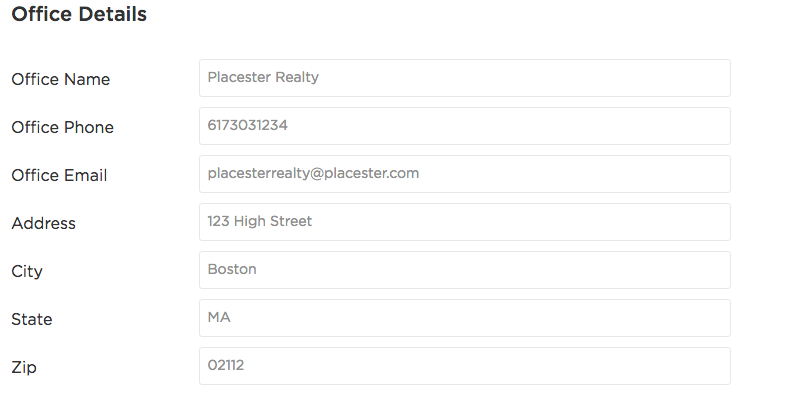 Ready to do more with Placester?
The Placester Pro package allows you to add additional brandings such as a personal or company logos and a larger selection of themes that will display your information in different ways.  To learn more about these features click here or call our sales team at 1-800-728-8391x2. 
Questions?
Please reach out to our support team at support-nar@placester.com.
Let experts do it for you
Visit our creative services marketplace to get on-demand help, on-time and on-budget.
Browse all Services
Are you looking for something different?
Didn't find an answer to your questions? Our support team is ready to help you.