NAR Edition: Adding Certification Logos to the Footer of Your Site
NAR Edition: Adding Certification Logos to the Footer of Your Site
This article will show you how to highlight special designations or honors by adding certification logos to the footer of your site. 
Choosing Certification Logos for your Site
All website designs allow you to choose up to six certification logos to include on your site. These logos appear just above the footer of your homepage and help visitors understand your areas of expertise.  
To start, click on the "Edit Site" link, located on the Placester Dashboard. This will redirect you to the Site Settings menu.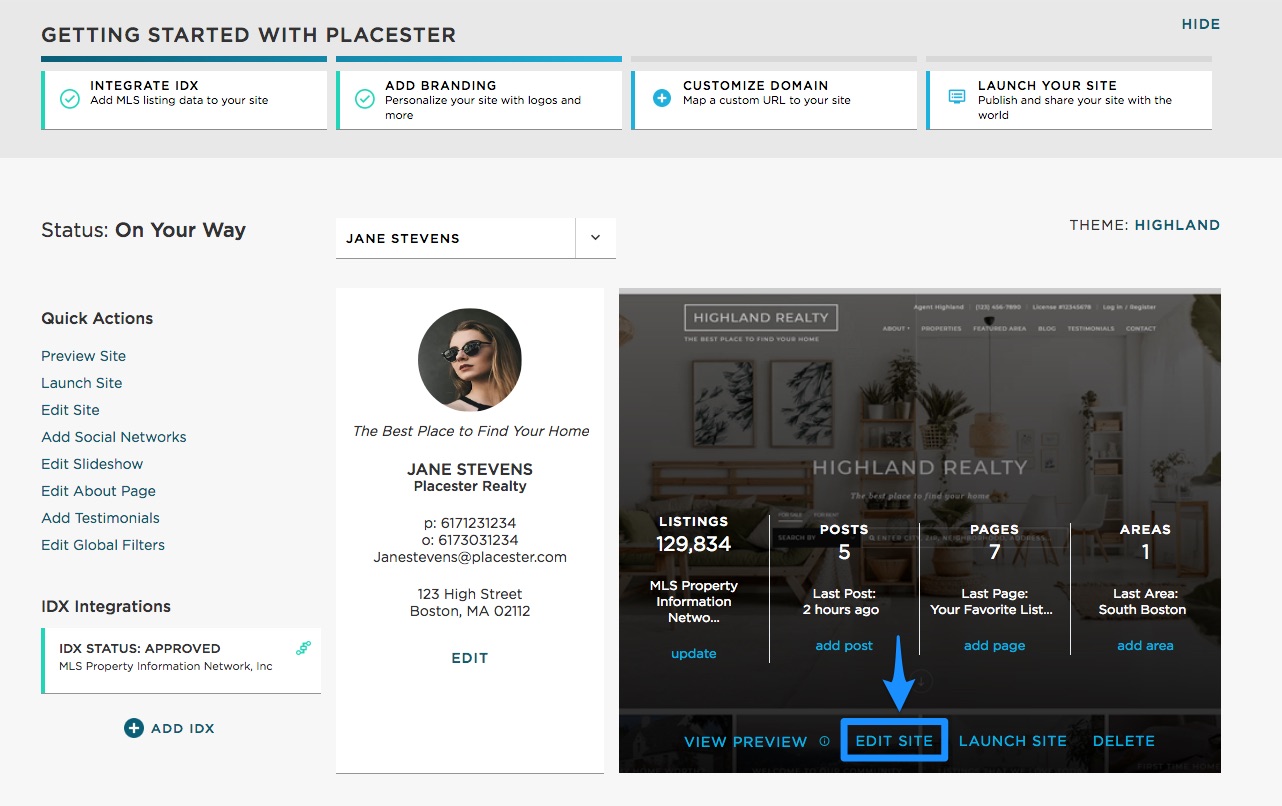 Next, scroll down on the Site Settings page and click on the Certifications link.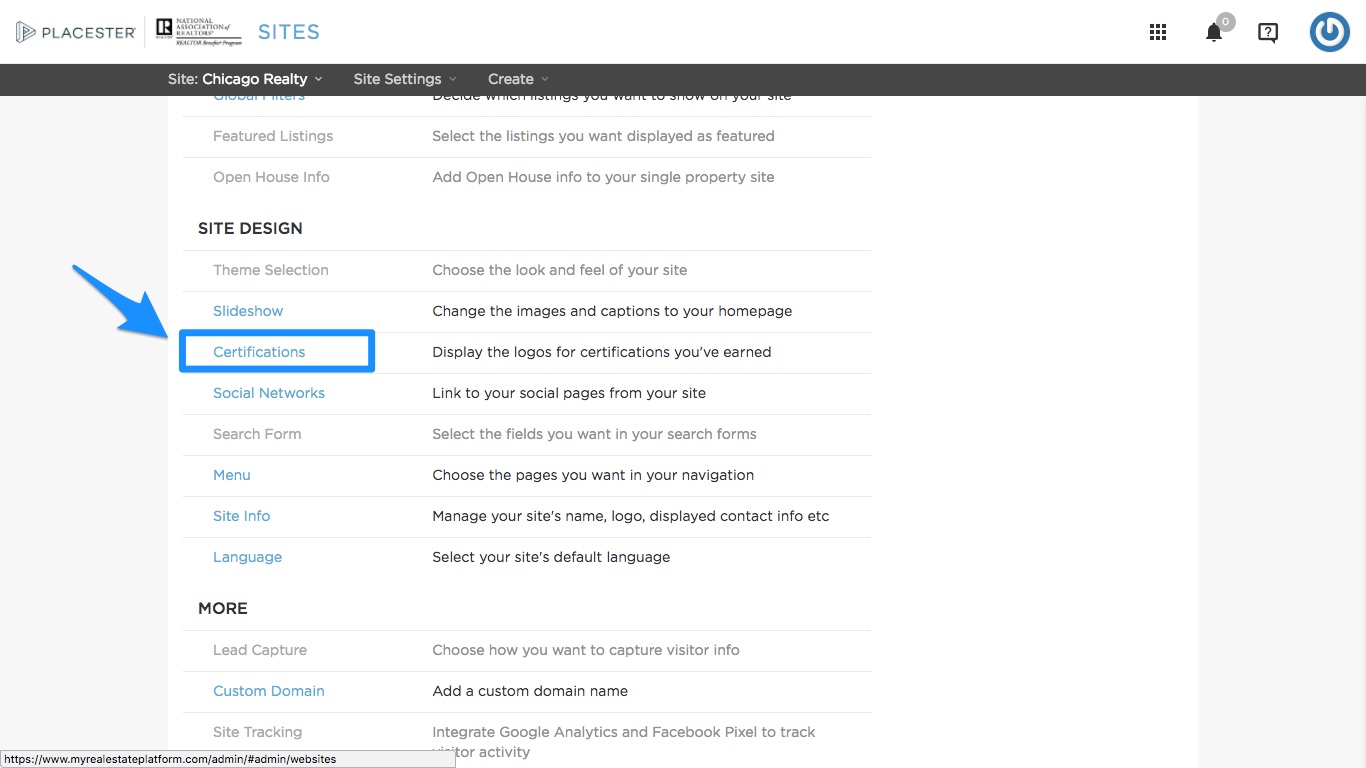 Selecting Certification Logos
Placester offers more than 20 different certification logos, which you can view by scrolling down the open Certifications tab. To feature a logo on your homepage, click on it with your mouse. You'll know it's selected when a blue outline surrounds the logo.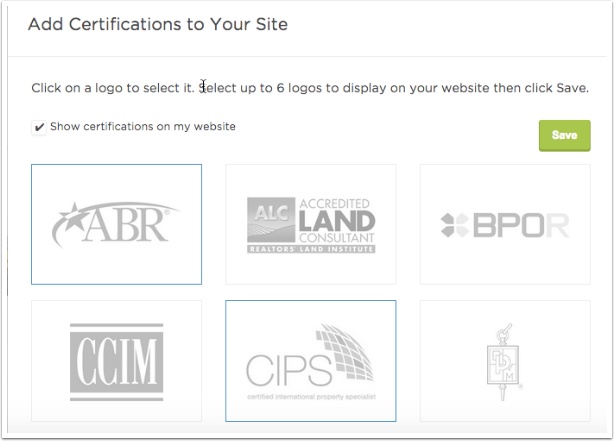 You can select up to six logos to include on your homepage. Click the box next to "Show certifications on my website" for the logos to appear on your homepage and hit the green save button.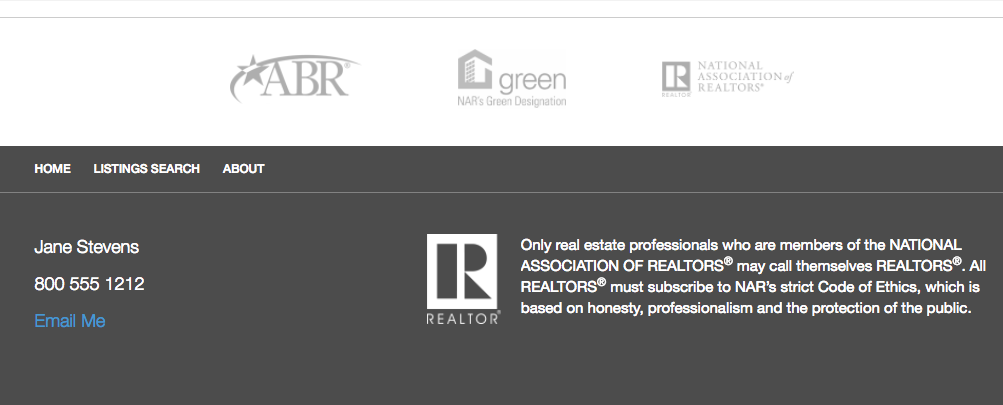 Questions?
Please reach out to our support team at support-nar@placester.com.
Let experts do it for you
Visit our creative services marketplace to get on-demand help, on-time and on-budget.
Browse all Services
Are you looking for something different?
Didn't find an answer to your questions? Our support team is ready to help you.