Selecting Great Slideshow Images and Where to Find Them [Classic]
Selecting Great Slideshow Images and Where to Find Them [Classic]
Selecting great slideshow images for your homepage is a crucial part in marketing your site to visitors looking for real estate. Gathering eye-popping visual aids helps with drawing in visitors to your site which ultimately guides you to more leads. 
What Kinds of Images to Use
In our free online Marketing Academy, many articles outline what kinds of images are best for a homepage slideshow. Beautiful exteriors and cozy interiors mixed in with photos of the landscape or area the homes are in will make for a great combination of slideshow photos. 
Click Here to read more about choosing what types of images work for your homepage.
Where to Find Images
Here are some more resources from our Marketing Academy about where to find great royalty free images: 5 Killer Sources for Beautiful Royalty Free Images and 40 Royalty Free Stock Photo Resources.
A creative way to making your homepage slideshow unique is to take your own photos. Using an iPhone or digital camera are great tools to use in capturing impressive photos of the homes and landscapes you choose. Just make sure the images can easily be cropped or re-sized to fit the pixel dimensions of each theme on the site. 
Click Here to read more about finding amazingly local photos for real estate. 
Do's and Don'ts of Choosing Your Images 
Do: Make sure your images are royalty free. In other words, the images should not be copyrighted or trademarked. This way, you won't run into any copyright laws or be accused of stealing someone's photos. 
Don't: Save images directly from a Google Image search. By doing this you have a higher risk of having blurry slideshow images, images that are not sized to fit the constraints, and running into copyright issues. 
Do: Make sure each image you upload to your slideshow is sized to the correct pixel height and width. Going above or below the dimensions listed for each theme (see below) is not recommended. Images that are too small will look blurry or pixelated, while larger image files could slow down the loading time of your site. 
Do: Be careful when adding text on images. This can change the formatting of the photo and in some cases the text can be cut off, blurry, and not easily read by the viewer. The best way to include text on an image is to add it as a caption on the photo by going to Site Settings > Slideshow > Selecting the Slideshow > Entering caption in the appropriate text box (See below).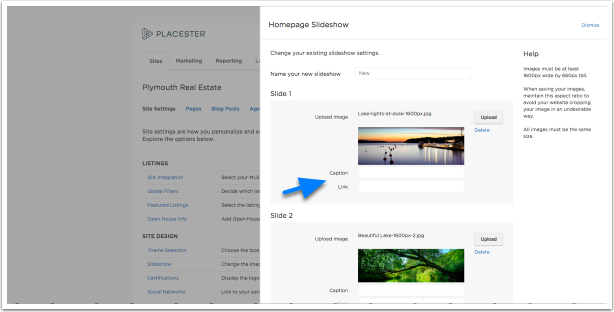 Image Size and Formatting 
Photos for your homepage slideshow should be sized to fit the constraints of each theme. When the photos are sized to the correct pixel height and width they reduce the blurriness of the photo and ensure all aspects of the photos are seen. For a free pixel re-sizing tool, we recommend Pixlr. 
Plymouth: 1600 pixels wide by 660 pixels tall
Fremont: 1600 pixels wide by 500 pixels tall
Franklin: 934 pixels wide by 366 pixels tall

Phoenix: 942 pixels wide by 447 pixels tall

Toronto: 960 pixels wide by 450 pixels tall

Sedona: 942 pixels wide by 421 pixels tall

Chicago: 1600 pixels wide by 500 pixels tall
Examples of Homepage Slideshows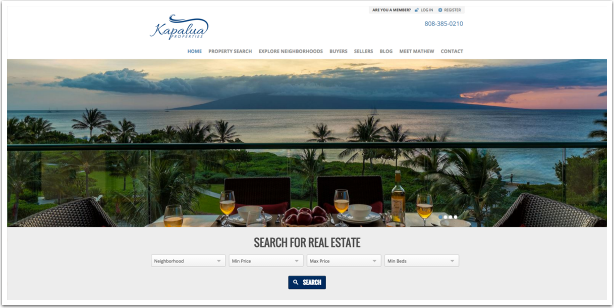 Kapalua Properties using the Plymouth theme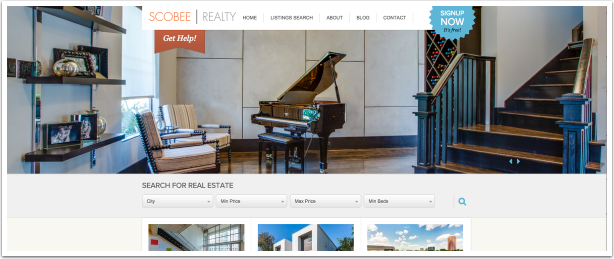 Scobee Realty using the Fremont theme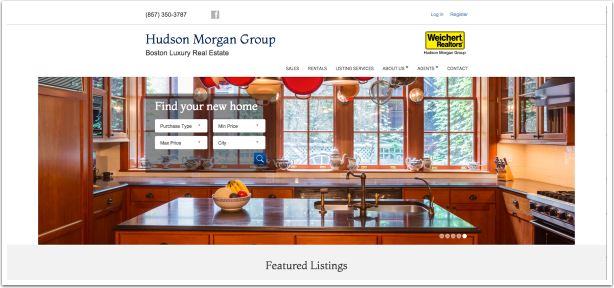 Hudson Morgan Group using the Chicago (NAR only) theme  
Need More Help? 
If you have additional questions about selecting great slideshow images and where to find them, let our support team know at support@placester.com
Let experts do it for you
Visit our creative services marketplace to get on-demand help, on-time and on-budget.
Browse all Services
Are you looking for something different?
Didn't find an answer to your questions? Our support team is ready to help you.