How to Use Social Networks for Real Estate [Classic]
How to Use Social Networks for Real Estate [Classic]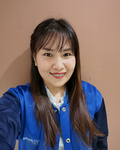 Updated by Katherine Ramirez
This article will give you some tips for using social networks for real estate. 
Having good practices when it comes to utilizing social networks on your real estate site is vital for gaining leads, sharing information and keeping up with clients near and far. On your Placester site, you have the ability to add your social media links to the back end that then appear as clickable icons that are easy for people to find on your live site.

Which Social Media Platforms Can I Add?
Facebook, Instagram, Google+, Twitter, LinkedIn, Pinterest, YouTube, Yelp, and Flickr are all social media platforms available to link on your site. Click Here to read our support article on how to add these to your site.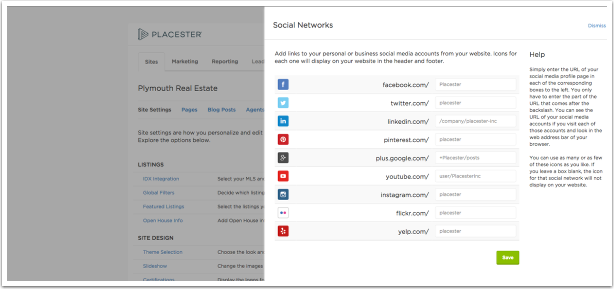 My Social Media Links are Posted on My Site, What Should I Do Now?
Our Online Marketing Academy has plenty of resources to accelerate and enhance your social media presence, making it easy to get great use out of the links on your site. Read on about How to Take Your Real Estate Social Media Strategy to the Next Level.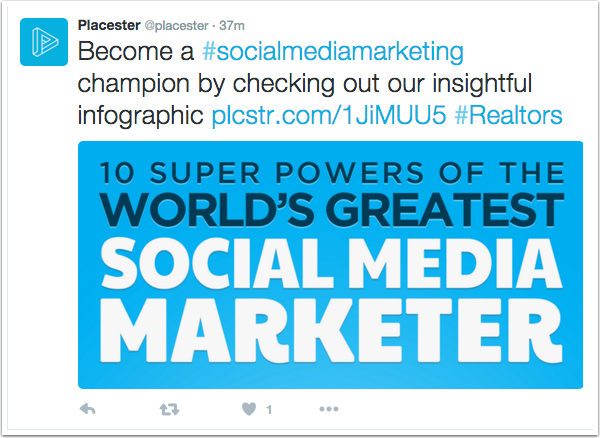 Social Media Tactics That Make a Difference:
Posting Frequently- This gives users a sense of stability in the social media accounts they follow. People will recognize your posts if they come on a daily or weekly basis, making your social media accounts credible.
Referencing your Company Details- When posting, making sure you're including your Office or Brokerage contact information. This is a great habit to get in to. It helps leads easily access the different ways to contact you if they are interested in a listing, like your post, or just want to say hi.
Including Interesting Links- This helps your social media sites as well as your Placester site. Any sort of clickable image or link will be sure to draw visitors in with it's visual nature. Leading visitors to different resources on your site and on social networks, makes for an engaging online experience.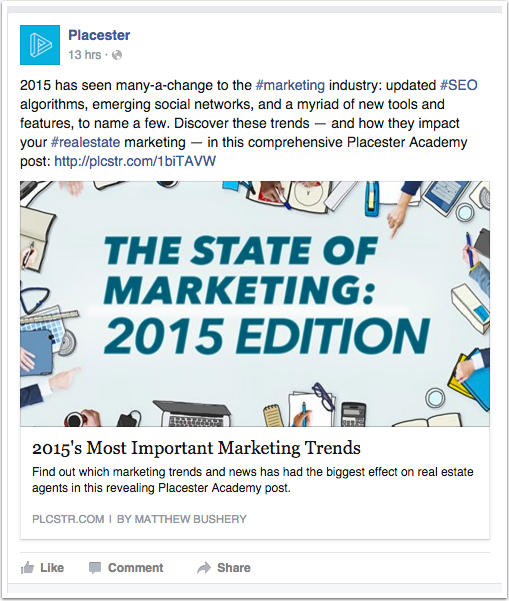 Our Online Marketing Academy shares more tips here on some social media mistakes and how to avoid them.
Did You Know?
Different social networks have different ideal times for posting? An ideal time to post to Facebook is 1-4p.m. To post that clever tweet is 1-3p.m. and Google+ users should aim from 9-11 a.m. for posting. These times have been proven to be when most people reach for their phones or computers to check their social networks. 
The more often you post, the more people you engage? According to our Marketing Academy, brands or sites that post to social media 1-2 times a day engage twice as many users or followers, thus helping lead generation.
You should never delete negative comments from your social media pages? Instead, send a response or follow up with the commenter. Pass along a smart, kind, and well thought out message to respond with. This will also show other visitors on your site you aren't afraid to take on the negative reviews and instead take it as feedback.
Need More Help?
If you have additional questions about how to use social networks for real estate, let our support team know at support@placester.com
Let experts do it for you
Visit our creative services marketplace to get on-demand help, on-time and on-budget.
Browse all Services
Are you looking for something different?
Didn't find an answer to your questions? Our support team is ready to help you.