4.0 Editing your Leads individually and through Bulk Actions [Codeless]
4.0 Editing your Leads individually and through Bulk Actions [Codeless]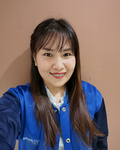 Updated by Katherine Ramirez
This article will walk you through editing your Leads individually and through Bulk Actions.
First, log in to your Placester account and click on the Application icon in the upper right corner of the screen.
CRM Tab
First, locate and click the CRM tab from your page to view all of your current leads.

You will now be taken to the Placester CRM section where you can view all of your leads contact information. 
Basic Editing Options
When you click on the name of the lead you are brought to the Lead Profile.  There are two quick edits that can be made on this screen.
 Clicking on "Add Photo", you have the ability to upload a photo of your lead from your computer.
 Click on "Not Contacted" and the wording will change to "Contacted".  This will eliminate the "New" status for this lead.
To make additional changes you will need to edit the full lead profile.  
Advanced Editing Options
You can make advanced edits to a lead by clicking on the "Edit" link in the Lead Profile. This brings you to the lead editing section.
Editing Contact Details
Here you can edit the lead's contact details. For instance, you can add alternate emails and phone numbers for your lead. 
Address
A lead's address will not be included upon signing up on your website, but you can add this information under the Address section.
Details
In the details section, you have the ability to set a lead score, add custom attributes,  and assign your lead to a certain group and/or plan.
Pro Tip: What is a Score?
Scores allow you to rank your prospective clients. The score options are red, yellow and green for a reason - this allows you to assign values to how you'd like to score your leads based on what makes sense for you and or your company.
Editing Multiple Leads at Once
The Bulk Action toolbar allows you to make edits to multiple leads at the same time. This includes editing lead details, assigning leads to a specific group, and adding leads to an Email Blast or Drip Campaign.
Accessing the Bulk Actions Toolbar
In order to access the toolbar, you will first need to check off the box located to the far left of any of the leads you would like to edit.If you would like to edit all of the leads at once, you can do so by clicking on the top square (located underneath the blue "New" button).
Checking off this box next to the leads will trigger the toolbox to appear at the bottom of the page.
Toolbar Functions
The Bulk Actions Toolbar has four major functions.  
Email Blast - Clicking on this button will take you to a new Email Blast template with the selected leads listed as recipients. Email Blasts allow you to send a one-time message to a group of leads.  For more information on how to create an Email Blast, click here.

Add to Drip -  Clicking on this button
 Select the drip campaign you would like to use and then click "Save".  Drip Campaigns allow you to  follow up with your leads through a series of automated emails.  To learn more about creating and editing Drip Campaigns click here.
3. More - Clicking on this button will give you two other options. The "Move to Contacts" option will allow you to move your selected leads to your Contacts section. The "Edit Details" option will allow you to make bulk edits to your selected leads.
  You can edit the following lead information by clicking on "Edit Details":
 Score -  Score your leads using our color-coded system to rate the strength of the lead.
 Type - Specify the type of leads (buyer, seller, renter, etc.)
 New - Specify whether the leads are new or not.
 Contacted - Specify whether the leads have been contacted.
 Group - Select the group these leads belong to (Zillow, Realtor.com, etc.)
 Min Price - Specify the minimum price these leads are looking for.
 Max Price - Specify the maximum price these leads are looking for
   4. Delete - Clicking on this button will remove the selected leads from your CRM.
 Need More Help? 
For questions, concerns or feedback, please chat with our team:https://app.placester.com/chat 
Let experts do it for you
Visit our creative services marketplace to get on-demand help, on-time and on-budget.
Browse all Services
Are you looking for something different?
Didn't find an answer to your questions? Our support team is ready to help you.