IDX Support Fee- DIY/DIFM Subscription
IDX Support Fee- DIY/DIFM Subscription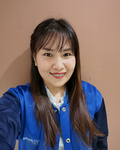 Updated by Katherine Ramirez
This article will explain Placester's IDX Support Fee for the DIY (Do It Yourself) and DIFM (Do It For Me) Websites.
On June 1st, 2021 we introduced an IDX support fee on your Placester billing statement. In response to COVID-19, this fee has previously been waived (as reflected in your billing dashboard).
The introduction of our IDX support fee will enable our team to continuously improve our data feeds, as well as better manage our active MLS integrations and work more closely with our MLS partners.
IDX support fee for the DIY (Do It Yourself) and DIFM (Do It For Me) Websites is $25/month per approved IDX integration.
Note: NEW IDX pricing only applies to the new subscription.
FAQs
Q: When will the charges come in?

Answer: You will not be charged upon requesting your IDX integration. You will be charged once the IDX contract is approved.
Q: I'm on a TRIAL period. When will I be charged the IDX Support Fee?

Answer: Customers on trial will start paying for their IDX contracts after launching the website.
Q: I have 3 IDX contracts, how much do I need to pay?

Answer: Customers will pay the additional IDX fee for every approved IDX contract.
Example: If there is a Broker or an agent with a DIY or DIFM website with three approved IDX contracts, they will pay an additional amount of $75/month.
Q: I'm on an annual subscription, how will I be charged for the IDX Support Fee?

Answer: Customers may terminate their IDX contract if they do not want to pay for it. However, the customer should first deactivate their website (Draft state) then they can request termination.
At the moment, customers cannot delete APPROVED IDX, they would need to contact support.
Q: Should I expect 2 separate charges every month?

Answer: The billing date for the IDX Support Fee will be on the same billing date as the subscription.
Q: I'm on an Annual subscription. Can I also pay for 1 year for the IDX Support Fee?

Answer: Right now, we do not offer the option to pay for the entire year. Please contact our Support team to let us know if this is something you'd like to request.
Let experts do it for you
Visit our creative services marketplace to get on-demand help, on-time and on-budget.
Browse all Services
Are you looking for something different?
Didn't find an answer to your questions? Our support team is ready to help you.