NAR Edition: Adding a Testimonials Page
NAR Edition: Adding a Testimonials Page
The article below will show you how to create a page of testimonials to display on your National Association of REALTORS® Edition Placester site.  
Testimonials Page Template
By default, you will be provided with a testimonials page, located in your site's menu.

There will be three default blog entries already entered which you can edit on the back end of the site.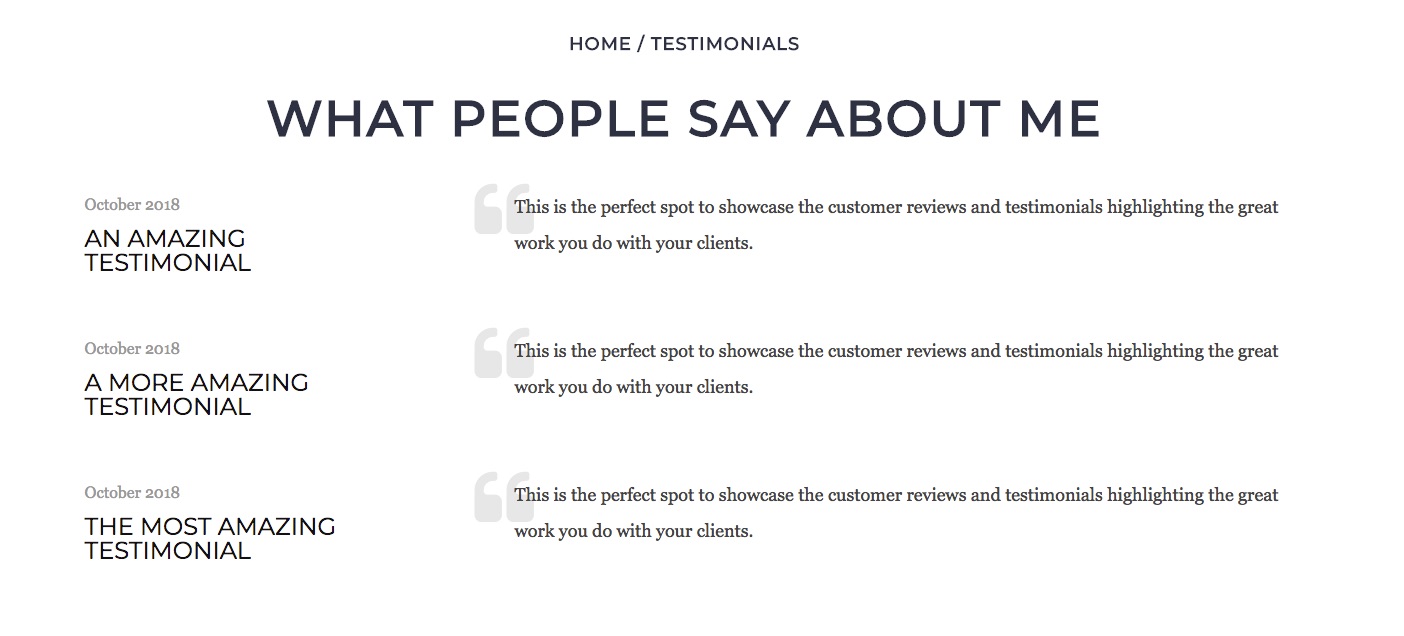 Note: NAR Edition sites allow the three newest testimonials to be featured on the homepage.  You can add as many testimonials as you would like on the testimonials page itself like 
Adding Testimonials
You have the ability to add testimonials individually within the backend of your Placester site. To add a new testimonial, you will first want to click on the "Add Testimonials" link, located under the Quick Actions menu on your Placester Dashboard.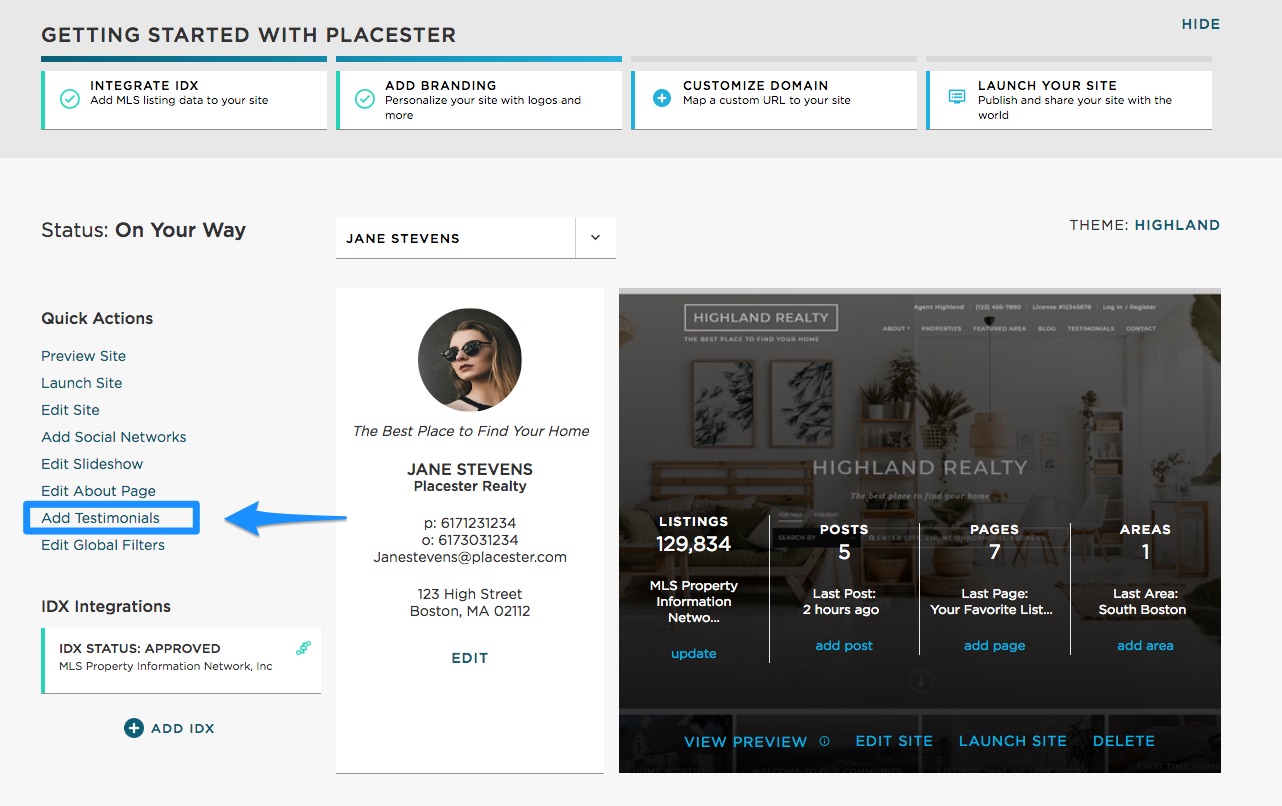 Next, click on the "+" to create a brand new testimonial.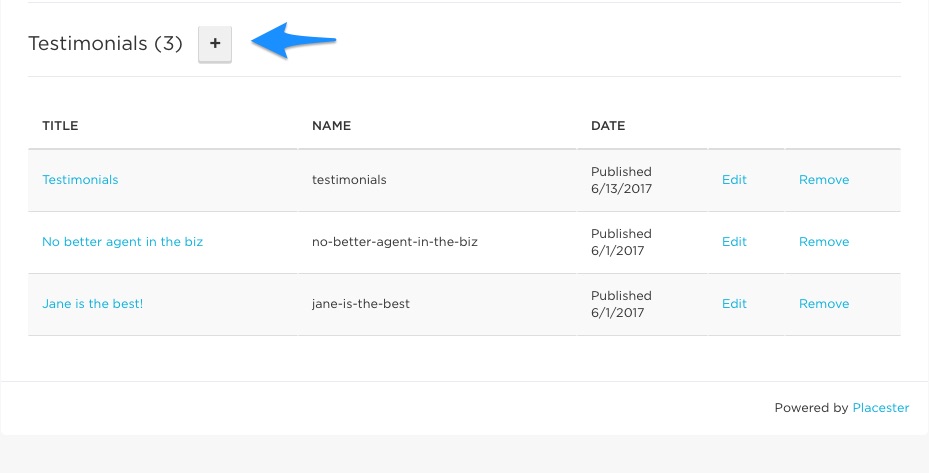 Testimonial Content
In addition to the testimonial itself, you should include a title, the name of your referrer, their relation to you (i.e. Client), and then choose whether or not to feature the testimonial on your homepage.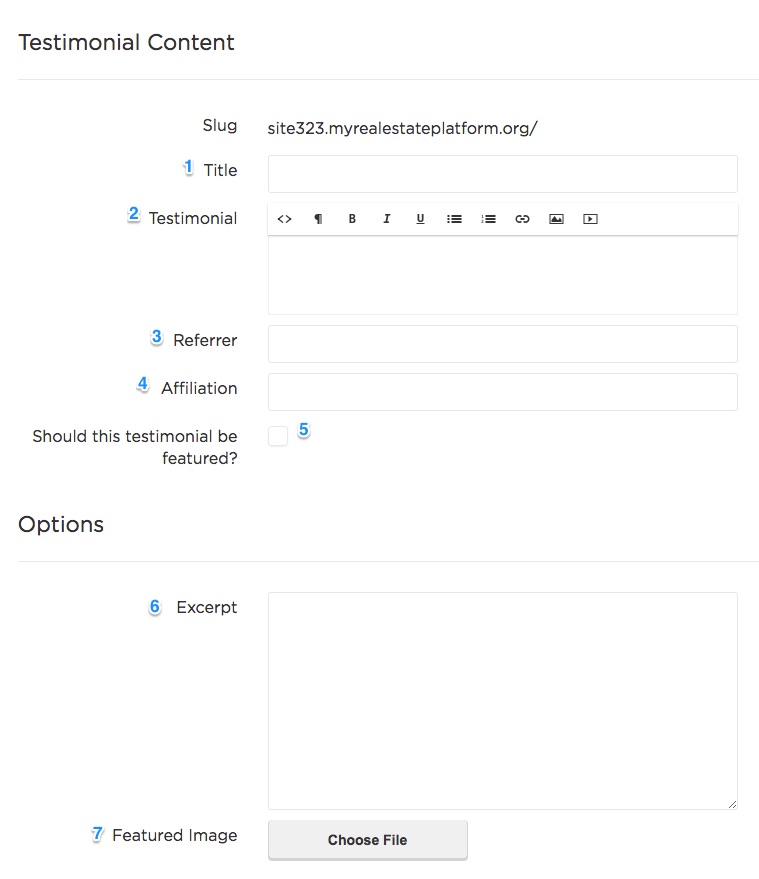 You can also add an Excerpt which will appear on the main testimonials page, located on your site's menu.
Any images that you add to the testimonial itself, including the Featured Image, will display on the individual testimonial page.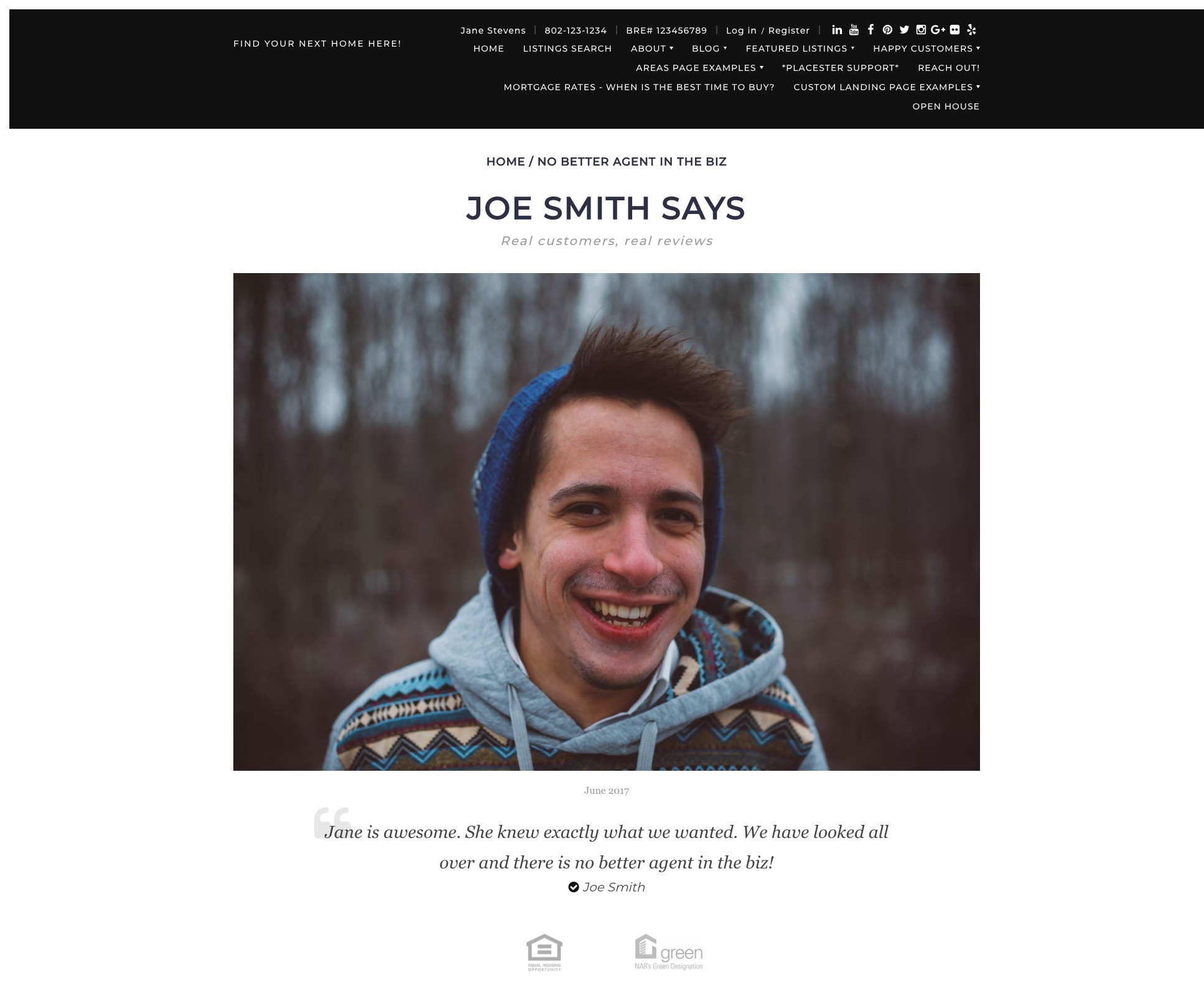 Ready to do More with Placester?
The Pro Edition of Placester allows you to feature unlimited testimonials on your homepage as well as display reviews from RealSatisfied.  If you are interested in learning more click here or call our sales team at 1-800-728-8391x2
Questions?
Contact our support team at support-nar@placester.com
Let experts do it for you
Visit our creative services marketplace to get on-demand help, on-time and on-budget.
Browse all Services
Are you looking for something different?
Didn't find an answer to your questions? Our support team is ready to help you.