Adding Featured Content Tiles [Codeless]
Adding Featured Content Tiles [Codeless]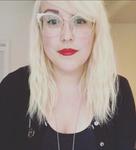 Updated by Jennifer
This article will explain how to add featured content tiles to your site.
Featured content tiles allow you to feature any page on your site or an outside link on your homepage. Featured Content Tiles are only available to Agent Pro and Broker Pro customers. 
If you do not have this feature and are interested please reach out to our sales department at 1-800-728-8391x2
When added, tiles will appear between the slideshow and the featured listings.  You can add unlimited tiles to the home page.
Adding Featured Content Tiles
In the customizer slide out click Homepage > Featured Content. Click on the pencil symbol next to Featured Content to edit.
You will be provided with one tile content box that is ready to edit.  If you need to add an additional tile click on the plus sign above or below the current tile to add an additional tile content box.  
You can add the following information to your tile content box:
Link to site page - Link the tile to a page on your site by selecting a page from the dropdown
Custom URL - Connect tile to an outside site
Title - Add a title to your tile
Description - Add a brief description of what is on the page/outside site featured on the tile.
Upload Background Image - add an image to the background of the tile  (Ideal size would be 1920x1080 pixels)
Button Label - Add a call to action button like "Read More" to the tile.
Editing featured content tile design
Once you have added your desired featured content tiles you are able to edit the design of how they are laid out on your homepage. At the top of the featured content tile section of the customizer slide out click design.
You can adjust the following design aspects of the featured content tiles:
Module layouts - Adjusts the layout of the tiles.
Padding & Margin - Adjusts the background space around the tiles.
Module background - Select overlay color and upload background image. 
Note the background image uploaded here will display in the background section behind the featured content tiles.
Once you have entered all the information on the backend click publish.  You can then preview the finished tile by viewing the live site.
Need More Help?
If you have any additional questions about creating Featured Content Tiles, let our support team know at support@placester.com. 
Let experts do it for you
Receive your finished work, take a minute to do a happy dance, and reply with revisions if needed. Rinse and repeat.
Browse all Services
Are you looking for something different?
Didn't find an answer to your questions? Our support team is ready to help you.