Featuring Listings on your Home Page [Codeless]
Featuring Listings on your Home Page [Codeless]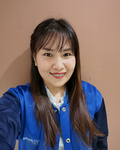 Updated by Katherine Ramirez
The article below will explain how to Filter your Featured Listings.
Featured Listings
Each of our designs allows you to manually select listings to feature on your home page. Many agents have their own listings or office listings that they want to highlight, and this is a great way to do so. To edit your featured listings follow the instructions below.
From your Dashboard > Edit Site > Listings > Featured listings
To access your featured listings settings, you will first click Edit Site through your dashboard when you first log into your Placester site.  
One the left-hand side, Select listings then proceed to Featured listings
Featured Listings Slide Out 
Within the Featured Listings slide out, you'll see two tabs, which offer different options for selecting your Featured Listings. The first tab you'll see is Filtered Listings.
Filtered Listings
The Filtered Listings tab will allow you to add criteria for your site to automatically search through your MLS and display only those listings that match your criteria. 
Note:  You will see a large number of criteria available for search in the Add Search Criteria dropdown menu and you have the ability to type keywords when searching for the criteria.
Not all of the categories may be available on your MLS.  If you are not seeing results from a category you know is available in your data feed, please let us know and we can have our data team look into adding it.   
To start adding filters to search on, click the dropdown menu next to Add Search Criteria. Let's say you wanted to filter by Zip code. Scroll down the list to the Location section and select Zip, then click Add. Or you can type Zip then click Add.
This will create a field into which you can start typing your Zip code(s). When you start typing, you'll see some suggestions. Keep typing until you see the zip you want to filter by and click on it in the suggestion box. Repeat this step as many times as necessary, then click Apply Filters. Once the search is complete, the Search Results box will display only listings from the zip(s) specified.
Once you've added all the criteria you want, scroll to the bottom of the page and click Save to apply your filters to your site. 
Keyword Search
If there is a field you would like to search by and you do not see it on the list you can use our keyword search.  Select Keyword from the dropdown.  Then click add and enter your term.  
Keywords can be used by themselves or with additional fields.
Adding Multiple Filters
Add as many filters as you'd like in the same way by selecting the appropriate filter category from the "Add Search Criteria" drop down. Once they've all been added, click Apply filters to see your results. 
You can add a combination of different types of filters. See the example below, where the site is narrowed down to one zip code, with a minimum of 2 beds, minimum of 2 baths, minimum price of $200,000 and a maximum price of $300,000. This has narrowed the total number of listings down to 21 listings after clicking Search.
The Filtered Listings tab uses an automatic process to update, so every time a new listing in the MLS matches the criteria you set, it will be added to the search results on your site.
Selective Listings
The Selective Listings tab gives you the opportunity to manually search for listings and add them to your site.
The search options are the same as on the Filtered Listings tab, but the selection process is different. Once you've added all the search criteria you want, you need to select a listing from the Search Results box and click Publish to save the changes. 
Whatever is shown in the Selected listings box will be the ones that appear on your site.
If you want to remove a listing, select it in the Selected Listings box and click the Remove button shown after the property address.
.
This method requires you to manually add new listings from the MLS every time you want them to appear on your site, so you just repeat the steps above and look through the pages of found listings to add the new ones.
Changing your Default sort
By default, your featured listings will be displayed by most expensive to least expensive.  However, if you wish to sort your listings in a different order, you have the option to do so.  In order to change the way your listings are sorted, go back to Listings > Global filters and click the down arrow within the slideout.
You will then see the list of options you can sort by.
Choose which sort option is best for you, then click Publish to update your filters.  This order will now be reflected on the front end of your site. 
Inactive Featured Listings
If a listing you've selected to feature becomes inactive, it will automatically be removed from your home page. If you'd like to modify the featured properties in the meantime, you can always return to this screen.
Location Filters
For location filters, the most specific filters will override the more general filters. For example, let's say I added two city filters: Boston and Cambridge. If I then decide to add filters for neighborhoods that are just within Boston, such as Back Bay and Beacon Hill, the city of Cambridge will no longer be featured anywhere on the site since the neighborhood filters are more specific and have narrowed the site down to only the city that includes those neighborhoods, which is Boston.
Need More Help?
For questions, concerns, or feedback, please chat with our team: https://app.placester.com/chat
Let experts do it for you
Visit our creative services marketplace to get on-demand help, on-time and on-budget.
Browse all Services
Are you looking for something different?
Didn't find an answer to your questions? Our support team is ready to help you.