Hiring a Creative Assistant Using On-Demand
Hiring a Creative Assistant Using On-Demand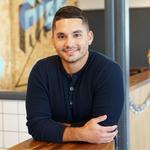 Updated by Craig LeBlanc
Placester On-Demand gives your business a powerful resource to offload website, design, and creative tasks to get more done faster. If you are a Placester customer, you have full access to our services marketplace to review and submit tasks to our creative team. Interested in seeing how exactly the On-Demand experience works? Watch the video below to learn more.
Frequently asked questions
How much will my task cost?

Each individual task displays the price associated with that specific task. Your successful payment is required in order for our creative team to get started on your task.
Do I need an active Placester account to utilize On-Demand?

Yes, it is required that you are an active Placester customer to qualify for purchasing tasks within On-Demand.
What are my payment options when submitting a task?

You are able to add funds to your wallet via our PayPal integration.
How long will it take for my task to be completed?

Each individual task will vary in regards to the expected timeline for completion. We recommend clearly communicating your request when initially submitting your task and providing all relevant details and/or assets to enable our creative team to start your job immediately.
What if I have a bad experience with a creative assistant?

Our creative team works tirelessly to make sure we meet your expectations on every task submitted. If you feel that your task has not met expectations, you can submit a claim to Placester to review your case.
How will I communicate with my creative assistant after I submit my task?

Once your task is submitted, you are able to communicate with the creative assistant assigned to your job via the Services portal in your Placester dashboard.
Need more help?
For questions, concerns, or feedback, please chat with our team: https://app.placester.com/chat
Let experts do it for you
Visit our creative services marketplace to get on-demand help, on-time and on-budget.
Browse all Services
Are you looking for something different?
Didn't find an answer to your questions? Our support team is ready to help you.