4.0 Viewing a Lead's Saved Searches and Favorite Properties [Codeless]
4.0 Viewing a Lead's Saved Searches and Favorite Properties [Codeless]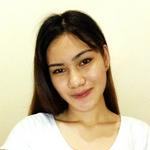 Updated by Cherry Arn Tomayao
This article will show you how to view a lead's saved searches and favorite properties from the Placester CRM.
Navigating to the Placester CRM
To start, you will want to go to the Placester CRM. When logged into the backend of your account, click on the CRM tab at the upper hand part of your Dashboard.
Next, click on the lead's name or email address within the Leads panel to view their lead profile.
Towards the bottom of the Lead Profile, you'll see the Saved Search and Fav. Listings tabs. This is where you can view your lead's saved searches and favorite listings.
Saved Searches
A lead can save any search and opt to receive daily or weekly notifications with listings that fit the search criteria that they had saved.
Within this section, you'll see the criteria of each search that has been saved. If you click on the information in the criteria section, it will bring you to the search page displaying what properties your clients have been looking at and saved the search for.
Keep in mind that one of the features included with the Placester CRM is the ability to create saved searches for your leads directly through the backend of your Placester account. To learn more about this process, click here.
Favorited Properties
Using their account on your live site, leads can also save properties to their favorites when viewing individual listings on your site.
You can view their favorite listings within the Fav. Listings tab, so that you can follow up with the lead about the properties they're interested in.
Need More Help?
If you have additional questions about viewing leads' saved searches and favorited properties, let our support team know at support@placester.com. 
Let experts do it for you
Visit our creative services marketplace to get on-demand help, on-time and on-budget.
Browse all Services
Are you looking for something different?
Didn't find an answer to your questions? Our support team is ready to help you.