Integrating Your Real Satisfied Account [Codeless]
Integrating Your Real Satisfied Account [Codeless]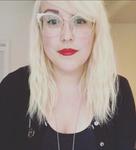 Updated by Jennifer
This article will show you how you can Integrate your RealSatisfied account into your Placester site.
About RealSatisfied
RealSatisfied provides agents with an automated solution for collecting valuable agent performance data. RealSatisfied data is presented in a dashboard that empowers management at all levels of the organization to take actions specific to agent training, reputation management and brand awareness. The RealSatisfied platform also enables clients to format, publish and distribute agent testimonials to other websites like Realtor.com, Facebook and agent blogs. All in all, RealSatisfied is a simple yet powerful tool. To find out more, click here.
What it Means to be Integrated with RealSatisfied
When integrating your RealSatisfied account to your Placester account, you will have the ability to share your RealSatisfied Ratings and Reviews through the Testimonial page template. When this page is added to your site, your RealSatisfied statistics and testimonials will automatically feed to your Placester site. To see a live example of the Testimonial page template, click here.
Your RealSatisfied Vanity Key
To integrate your RealSatisfied account, you will first need your RealSatisfied Vanity Key. This can be found on your RealSatisfied dashboard under your profile image. To find out how to access your RealSatisfied dashboard, click here.
Integrating to your Placester Account
Once you have your Vanity Key, you will want to sign in to the backend of your Placester account. From there, click on the 3 dots button at the top of the dashboard and then click on Integrations.

This will then bring you to the "Integrations" page and then click on the "Connect" link. 

This is where you can input your RealSatisfied Vanity Key. Once you have entered this information, click "Connect".
For the final step, you will be sent a confirmation email to the email associated with your RealSatisfied account. To confirm the integration, click on "Connect Accounts" in your confirmation email.  
Adding your RealSatisfied testimonials to your Testimonials page
Once you've integrated your RealSatisfied account, you will then be able to display these testimonials on your Testimonial page template. If you have not already created this page follow the steps in this article to create a testimonials page. 
From your testimonials page, all you need to do is select "enable RealSatisfied testimonials"  then scroll to the bottom of the page to click on the "Save" button.
When the RealSatisfied testimonials are added to the live site, this is similar to what it might look like. You can also click here to view a demo of this page.
NOTE: You can make edits to what information is fed to this page through your RealSatisfied dashboard.
Need More Help?
For questions, concerns, or feedback, please chat with our team: https://app.placester.com/chat
Let experts do it for you
Visit our creative services marketplace to get on-demand help, on-time and on-budget.
Browse all Services
Are you looking for something different?
Didn't find an answer to your questions? Our support team is ready to help you.