Changing Themes and Colors [Classic]
Changing Themes and Colors [Classic]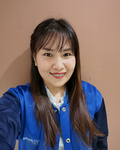 Updated by Katherine Ramirez
This article will show you how to Select a New Theme or color Scheme to use on your Placester site.
Seamless Switching
The Placester platform makes it easy to switch website designs and colors without losing any of the work you've done on your current site. If you want to test out a different look and feel or are curious about another theme's functionality, feel free to switch. You can always switch back to your previous theme and can do this as often as you'd like.
Follow the steps below to make these changes.
Edit Site > Theme Selection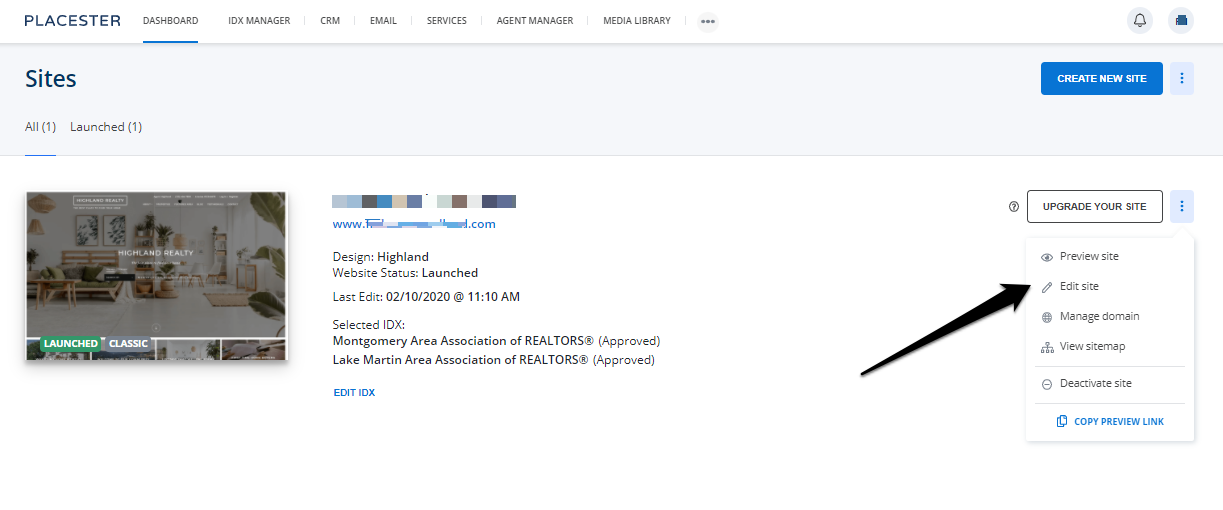 This will bring you to your main editing screen where you can click on Theme Selection.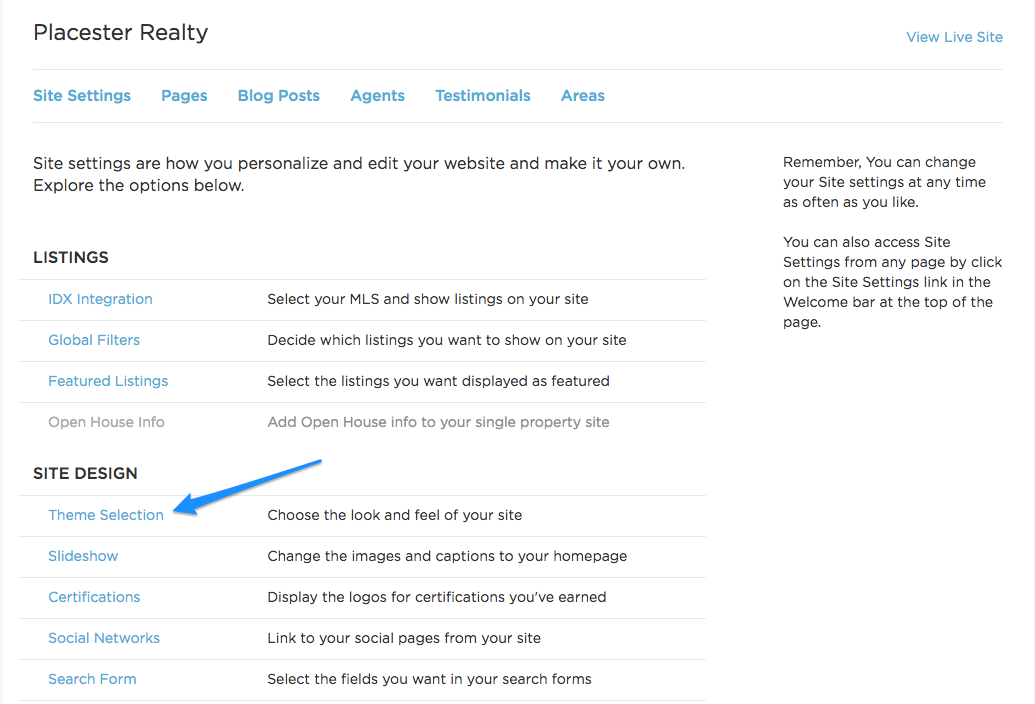 Changing Your Theme
Use the arrows to see the different theme options. Click Save when you decide on the theme you want to go with.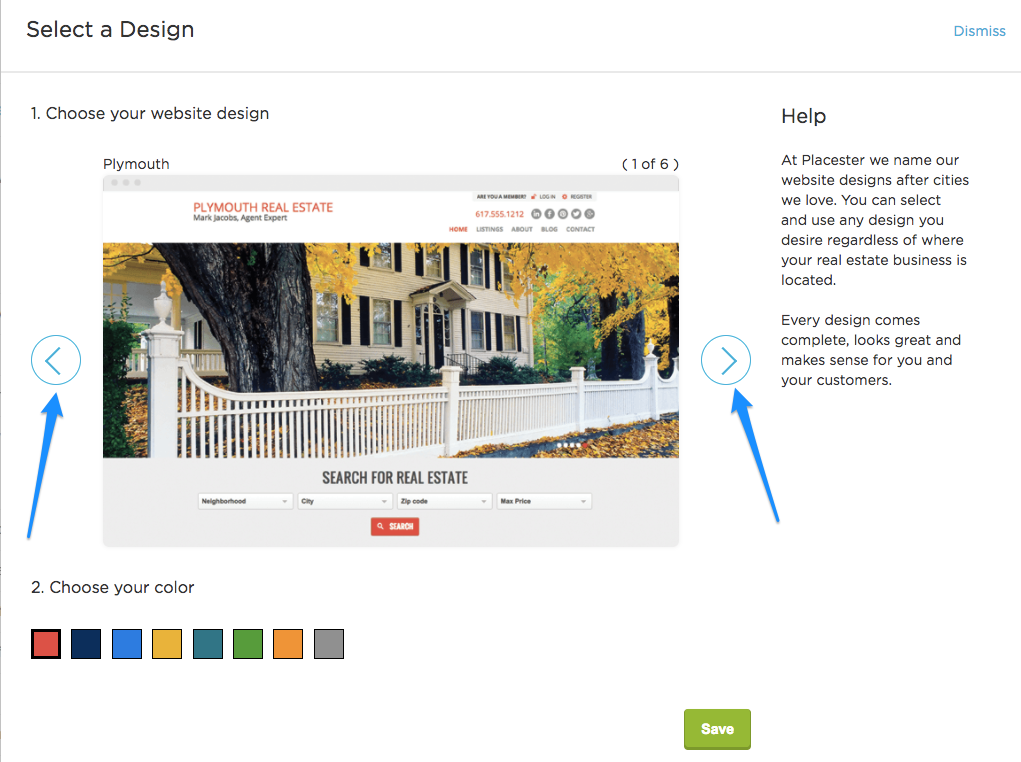 Changing Colors
Click on any of the color options to see how the theme changes. Find the combination that you want to go with, then click Save.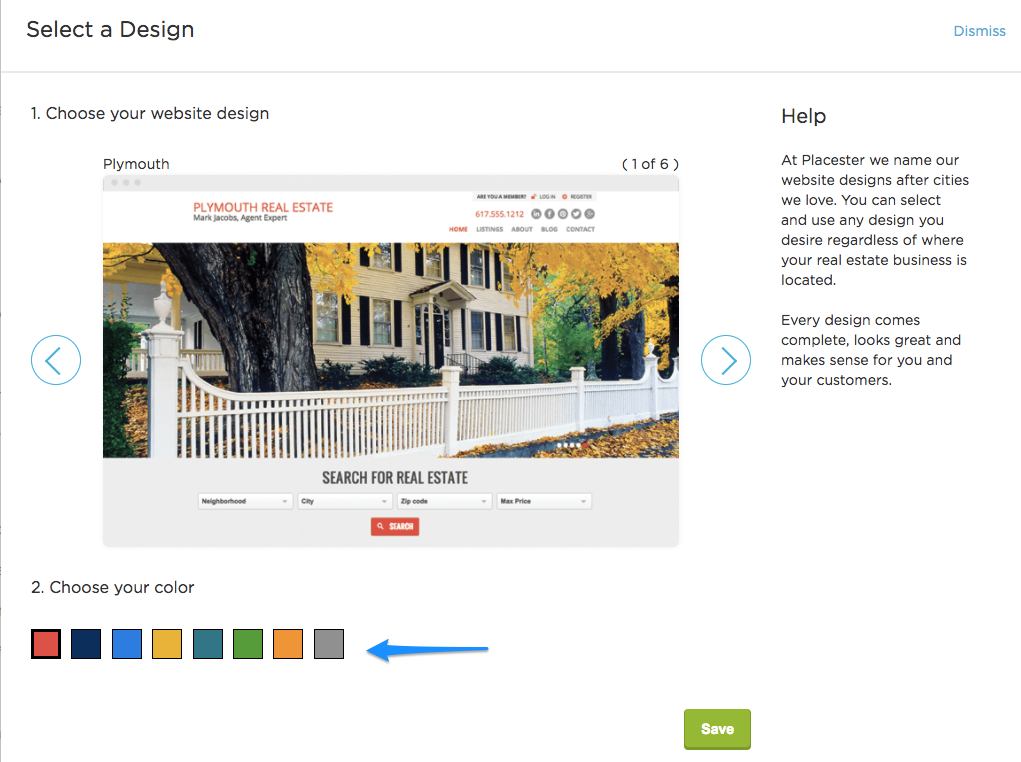 The selections you make here will appear on your live site instantly.
Need More Help?
For questions, concerns, or feedback, please chat with our team: https://app.placester.com/chat
Let experts do it for you
Visit our creative services marketplace to get on-demand help, on-time and on-budget.
Browse all Services
Are you looking for something different?
Didn't find an answer to your questions? Our support team is ready to help you.