Custom pages for recent sales/open houses [Classic]
Custom pages for recent sales/open houses [Classic]
Placester Hacks are Placester-approved tricks and workarounds that allow you to accomplish some customizations that may not seem possible with the current toolsets included in Placester's products. Keep in mind that these hacks are generally more advanced than standard setup instructions. We recommend only using them if you're familiar with HTML and website editing. This Placester Hacks video and article below will show you examples of custom pages for showcasing recent sales and open houses that you can create on the Placester Platform.
Recent Sales/Open Houses
There are a few different workarounds to create recent sales pages or open house pages. Our IDX integration doesn't show past sales at this time, so we recommend alternative ways to create pages of recent sales. Open house data is only available on single property websites at this time, therefore this workaround will also work for open houses.
Using a Blog Index page
Regular pages
A) How to create using the Blog Page Index:
You can also create blog posts that will describe a sold listing or open house. These blog posts will be included with all your other blogs, meaning you cannot have two different blogs/blog templates on one website at this time. If your theme has blogs on the featured listing page, then your most recent blog posts will be displayed there (so if you choose this method, your past sales will appear there too - a great way to highlight them straight away). To create a new blog post, go to Edit Site > Blog Posts and click the + (plus) button. You'll also need to make sure you create a page with a blog index template so all the blog posts will appear on the blog page.
You can also reference this support article about creating blog posts: [Video] Creating a Blog Post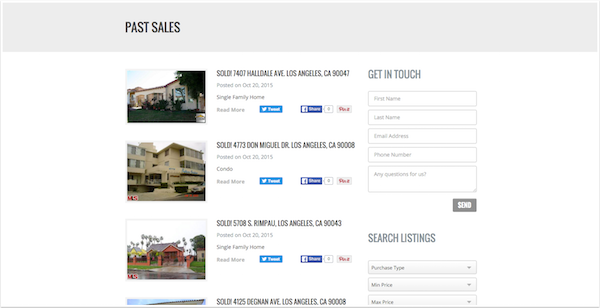 B) How to create using Pages:

You can also create a page with the default page template. You can do this by clicking Create at the top toolbar and click Page. You can also create pages by going to to Pages > Click + to create a new page. Then give the page a default page template and add the relevant information there.
Here is a support article that describes creating pages: [Video] Creating a Page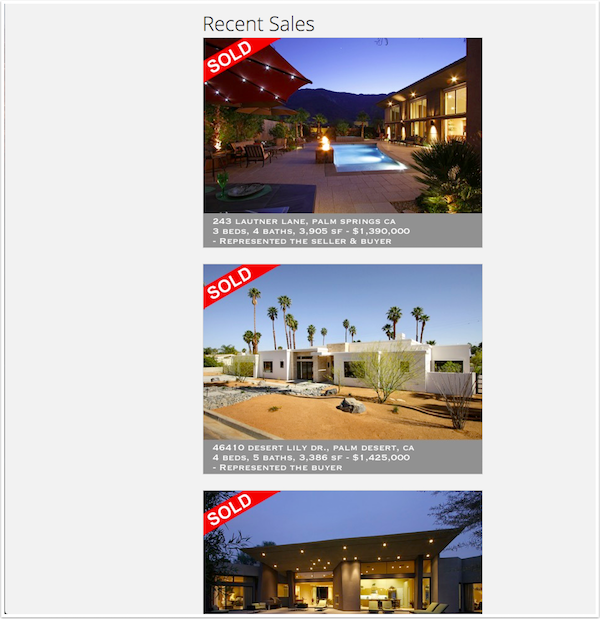 Need More Help?
If you have additional questions about setting up custom pages, let our support team know at support@placester.com.
Let experts do it for you
Visit our creative services marketplace to get on-demand help, on-time and on-budget.
Browse all Services
Are you looking for something different?
Didn't find an answer to your questions? Our support team is ready to help you.