Editing Your Profile Information
Editing Your Profile Information
This article will show you how to edit your profile information, such as your email address and password.
Changing your Email Address or Password
If you need to edit your account email address or password, click on the blue power button/ or your photo in the top righthand corner then click on My Account.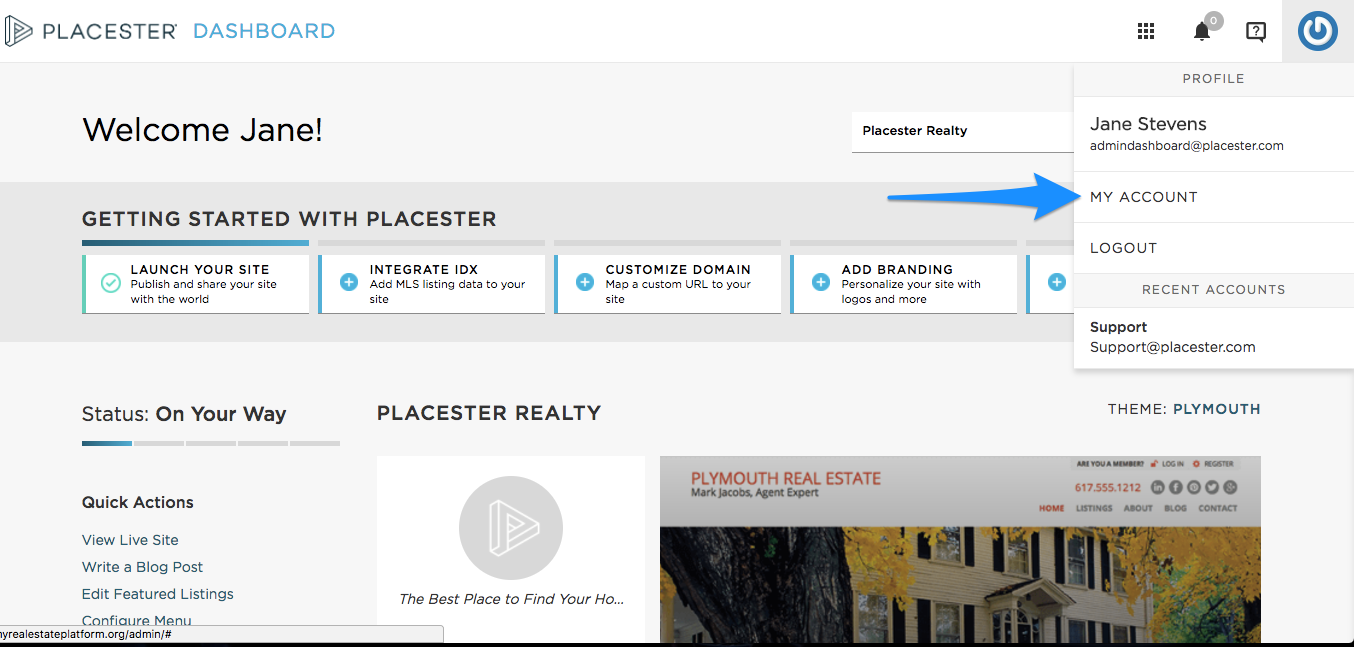 Click on My Profile and then edit next to profile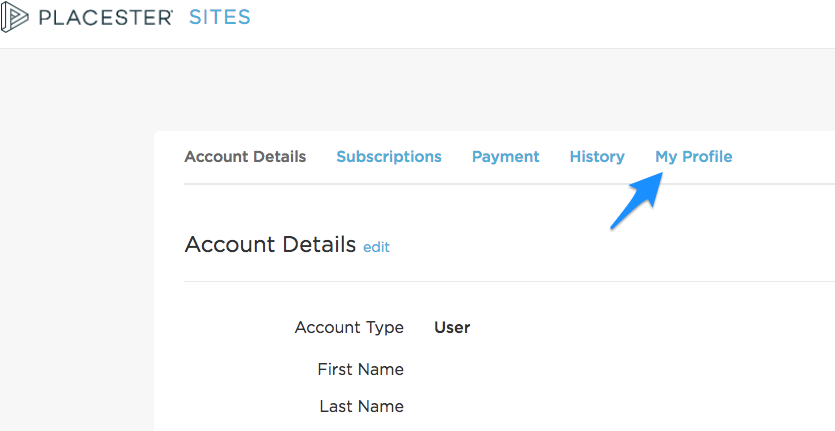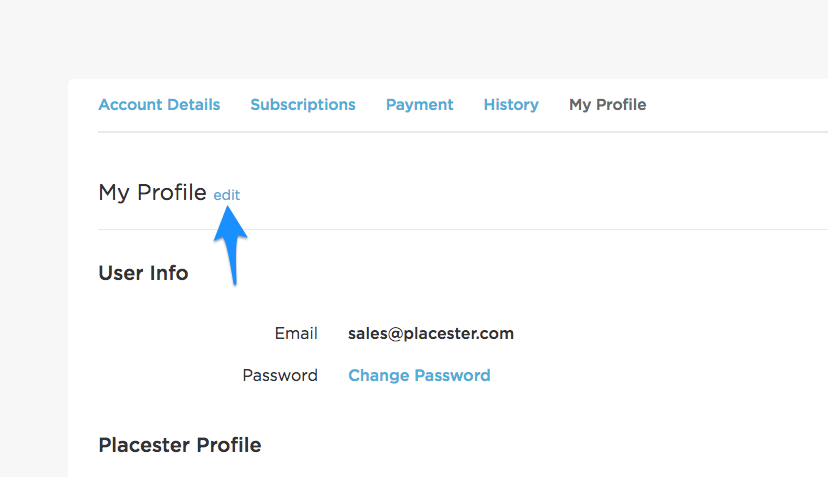 Editing your Profile
This will bring you to the following screen to change your email address, password, and information. The image that you upload here will be the profile photo for the Placester application. Under Website Settings > Site Info, you can upload a new one to be displayed in the About widget, or you can choose to use this profile image that you've already uploaded.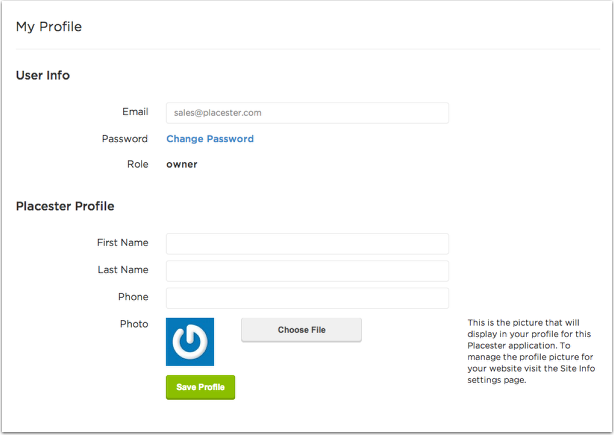 Need More Help?
If you have additional questions about editing your profile information, let our support team know at support@placester.com.