CRM: Managing Custom Views [Classic]
CRM: Managing Custom Views [Classic]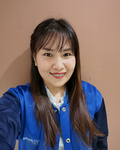 Updated by Katherine Ramirez
This article will explain how to set up and manage custom views in Placester's CRM.
Managing your leads effectively is all about filtering out excess noise to quickly access the people and details you need. With Custom Views, you can customize your Placester leads index to drill down to the information that matters.
To start creating a custom view, you will need to access the CRM by clicking the CRM tab from your dashboard.

Creating a Custom View
Next, you will need to create a new custom view. This is accessed by clicking on the small "columns icon" that is in the top right corner of the leads view.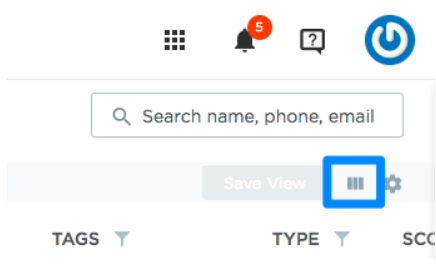 Once you click on the column icon, you will be prompted to select which columns to show and which columns to hide. Once you have made your selections, click the blue update button in the bottom right corner of the selection box. You will then notice that your lead's view has changed to reflect what you just previously selected.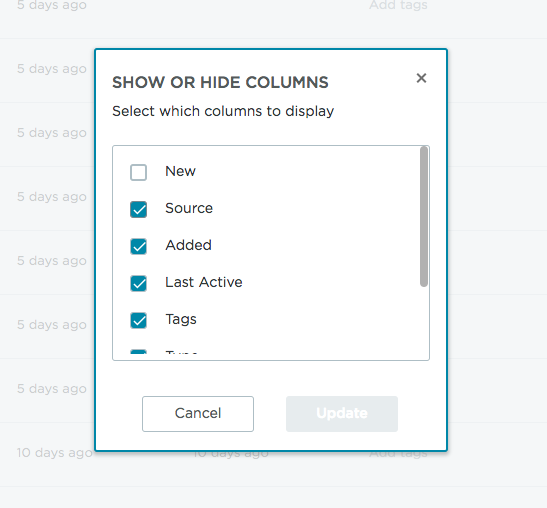 Additionally, you are able to filter each column and save the resulting display as a new custom view by clicking the "Save View" button to the left of the "column icon". Learn more about filtering in this video.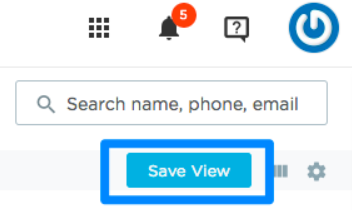 Switching Between Views
Now that you have created a custom view, it will appear along with the default views in the grey bar above your leads. You can click on each view to change how your leads are displayed.

Managing Views & Deleting Views
To manage the order of these views, or to delete views, you can click on the gear icon to the right of the "column icon."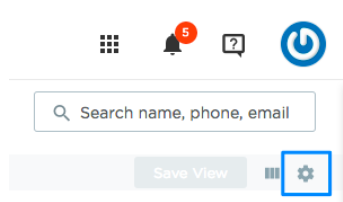 From the resulting screen, you are able to rearrange the order of the custom views by dragging and dropping as well as deleting unwanted views.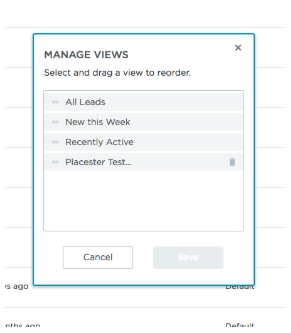 Need More Help?
For questions, concerns or feedback, please chat with our team:https://app.placester.com/chat.
Let experts do it for you
Visit our creative services marketplace to get on-demand help, on-time and on-budget.
Browse all Services
Are you looking for something different?
Didn't find an answer to your questions? Our support team is ready to help you.