How to Cancel Your Placester Account
How to Cancel Your Placester Account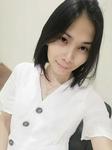 Updated by Amber Sabio
This article will walk you through the process of submitting/ processing a cancellation request for your Placester subscription.
To process a cancellation of your Placester subscription simply go to Profile Icon > Plan & Billing

Next, simply navigate the slide-out page for Plan & Billing and on the bottom part, you'll see an option to "Cancel Plan"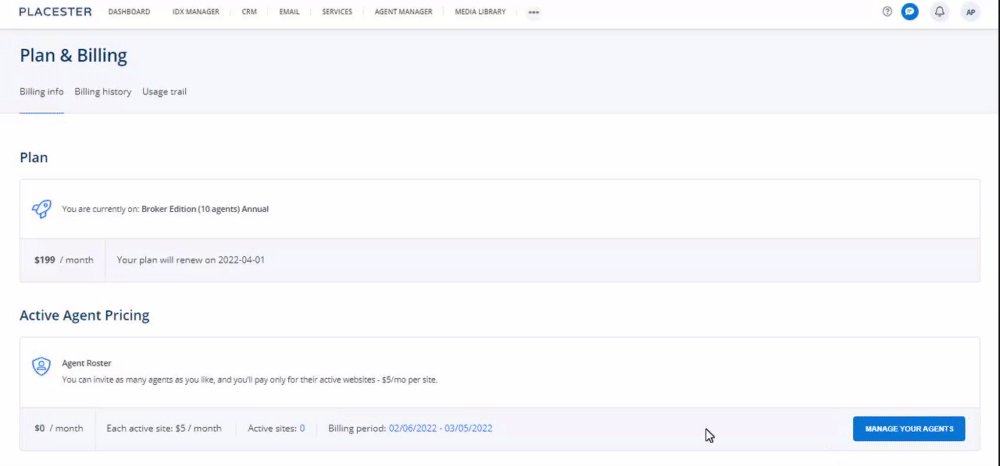 After clicking on the cancel plan button, you will be brought to a form where you can submit your cancellation request. For starter, agent pro & advanced, it will be canceled effectively on the next billing date however for Office Builder/ Broker pro, a member of our Account Management team will be in touch with you within 1 to 2 business days to follow-up and confirm your request.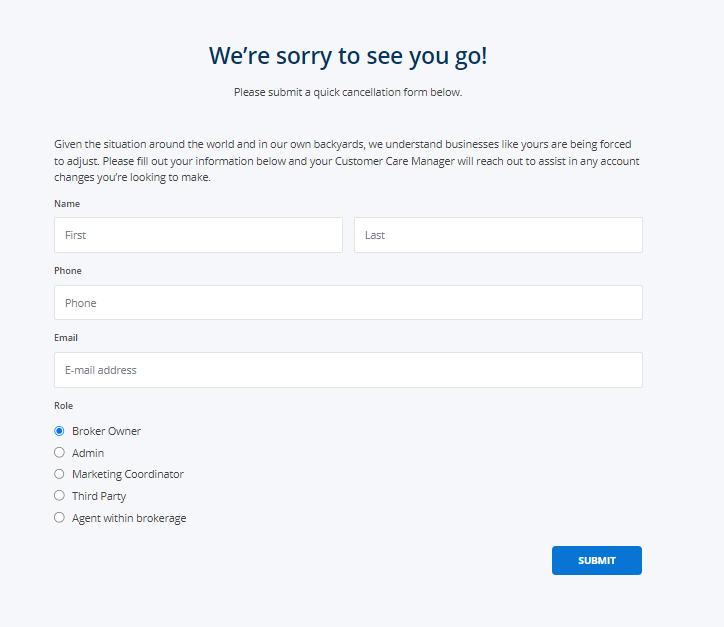 Need More Help?
If you have additional questions about cancellation processes, let our support team know at support@placester.com.
Let experts do it for you
Visit our creative services marketplace to get on-demand help, on-time and on-budget.
Browse all Services
Are you looking for something different?
Didn't find an answer to your questions? Our support team is ready to help you.