How to Cancel Your Placester Account
How to Cancel Your Placester Account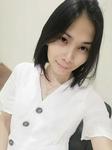 Updated by Amber Sabio
This article will walk you through the process of submitting/ processing a cancellation request for your Placester subscription.
To process a cancellation of your Placester subscription simply go to Profile Icon > Plan & Billing

Next, simply navigate the slide-out page for Plan & Billing and on the bottom part, you'll see an option to "Cancel Plan"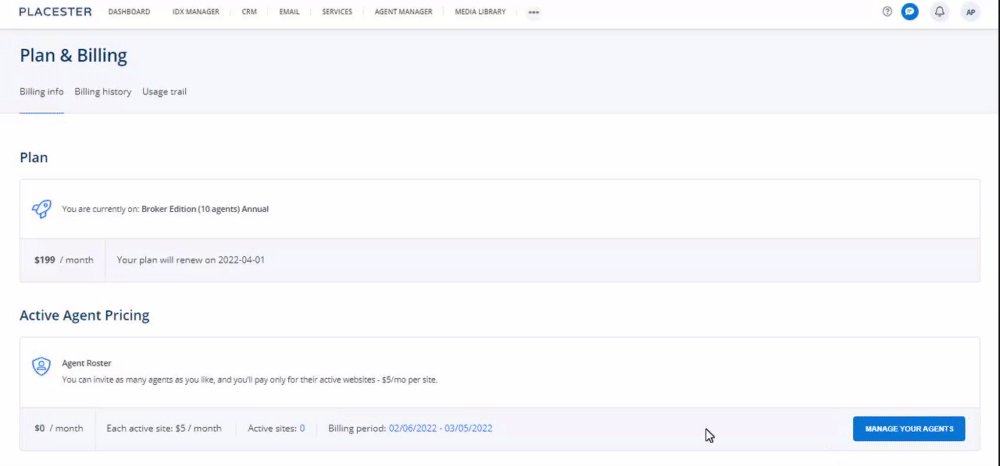 After clicking on the cancel plan button, you will be brought to a form where you can submit your cancellation request. For starter, agent pro & advanced, it will be canceled effectively on the next billing date.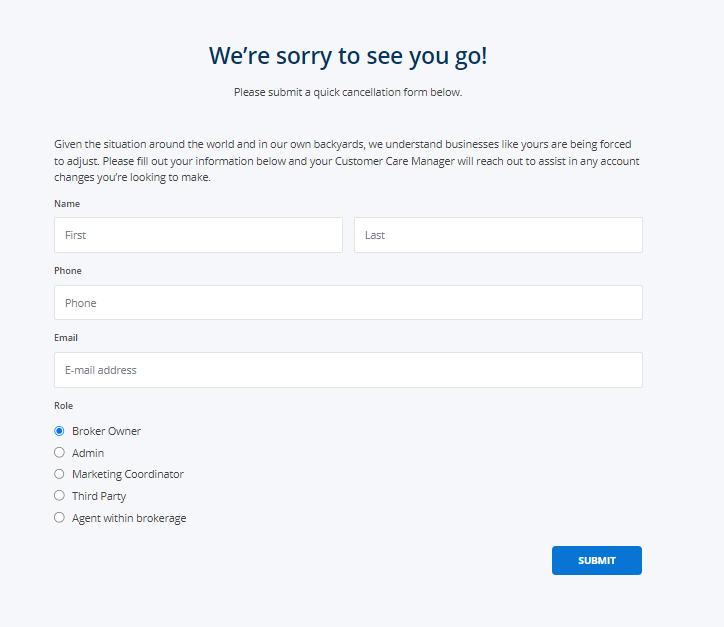 However, for Office Builder/ Broker pro, a member of our Account Management team will be in touch with you within 1 to 2 business days to follow-up and confirm your request. Also, to avoid future/ recurring charges, you need to deactivate active agent websites and remove any IDX Integrations on your account.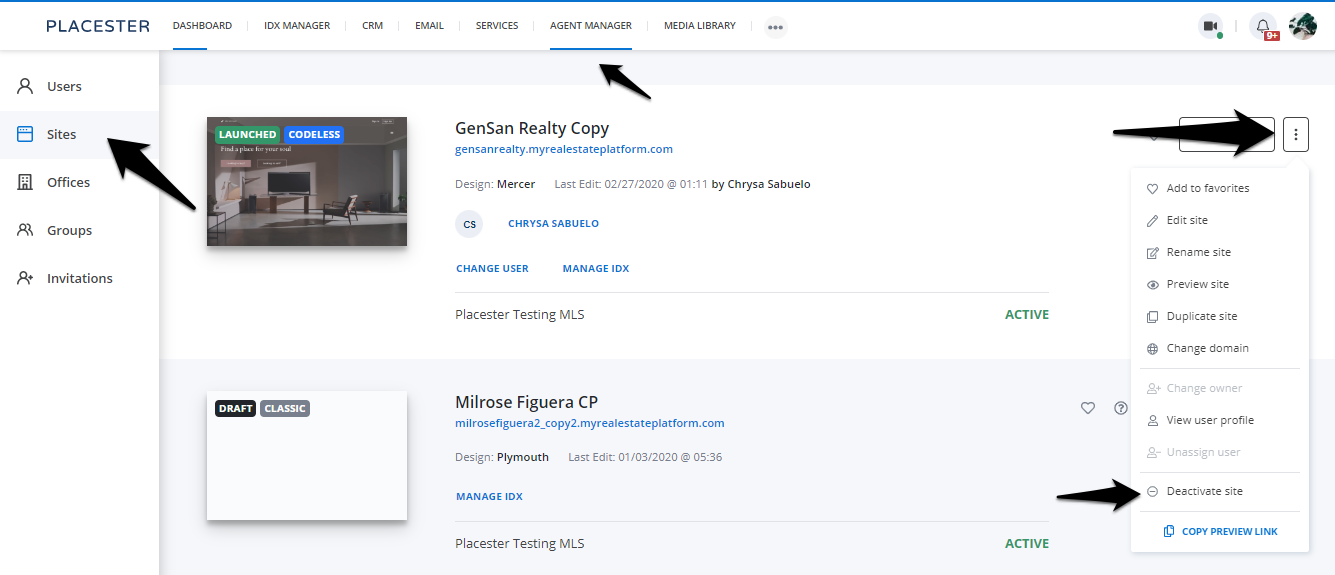 Need More Help?
If you have additional questions about cancellation processes, let our support team know at support@placester.com.
Let experts do it for you
Visit our creative services marketplace to get on-demand help, on-time and on-budget.
Browse all Services
Are you looking for something different?
Didn't find an answer to your questions? Our support team is ready to help you.