Lead Text Notifications Using Gmail [Codeless]
Lead Text Notifications Using Gmail [Codeless]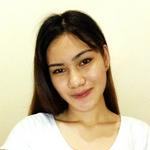 Updated by Cherry Arn Tomayao
Welcome to our Placester Hacks series! Placester Hacks are Placester-approved tricks and workarounds that allow you to accomplish some customizations that may not seem possible with the current toolsets included in Placester's products. Keep in mind that these hacks are generally more advanced than standard setup instructions. We recommend only using them if you're familiar with HTML and website editing.
This article will outline steps on how to trigger text notifications for new leads on your site.
Creating Text Notifications for Leads
This text notification will be sent when a lead submits a new user registration form, a listing inquiry or a contact form.
This set-up will work for iPhone users with Verizon and Gmail. It should work with other devices, carriers, and email providers but we can't guarantee the setup and the display of texts will appear exactly the same.

This setup is a workaround for inputting your SMS number directly into Lead Forwarding field in the settings on the backend of your site. This often resulted in messy, illegible text messages sent to your phone. With this setup, you will at least get a clean text notification.

Please note, there is a limit to the number of characters sent in lead text notifications so it's always better to rely on your email and your Leads dashboard in the back-end of your site, which both have complete lead details. This setup is simply a clean way to get notified via text message that you have a new lead, which should trigger you to check your email and Leads dashboard.
The end result will appear as follows: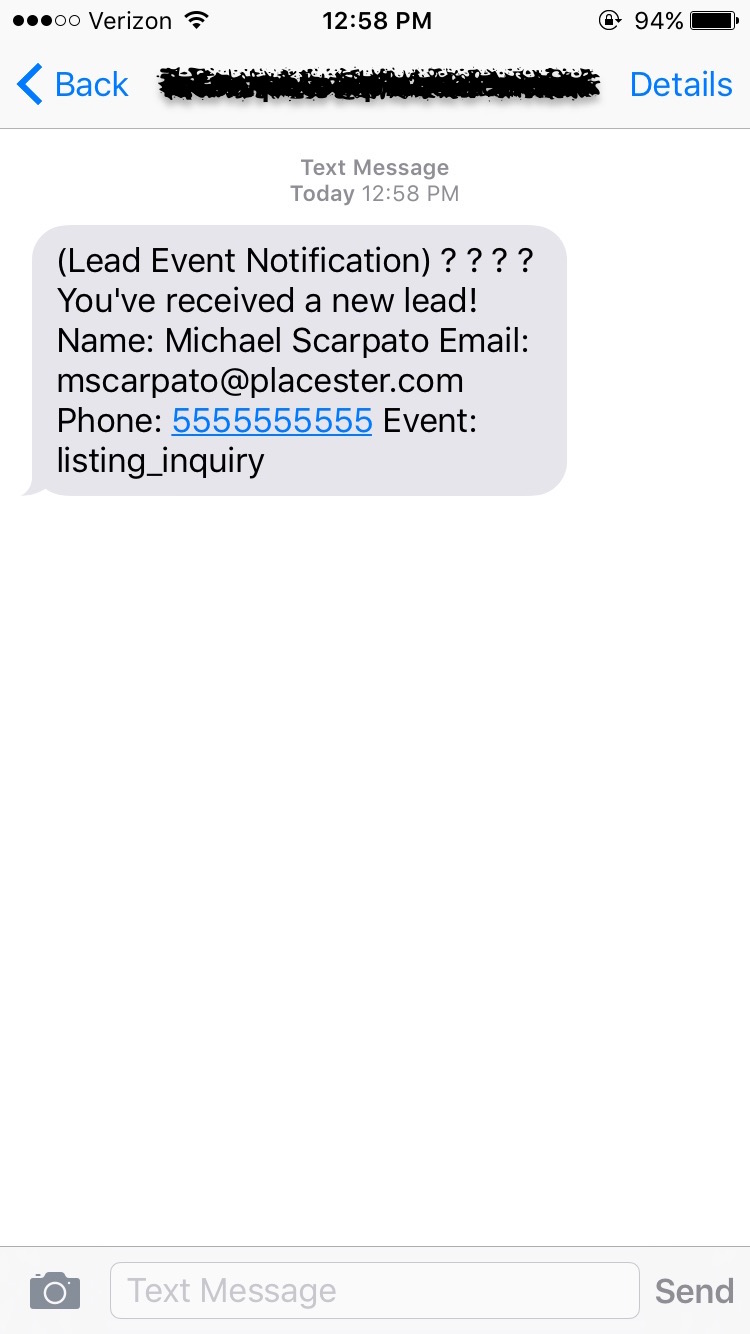 At the back-end of your Placester site, go to Edit Site, Click on the "General Options" tab and Look for "Lead Forwarding" . Add your email address and click on the plus sign for the additional email address.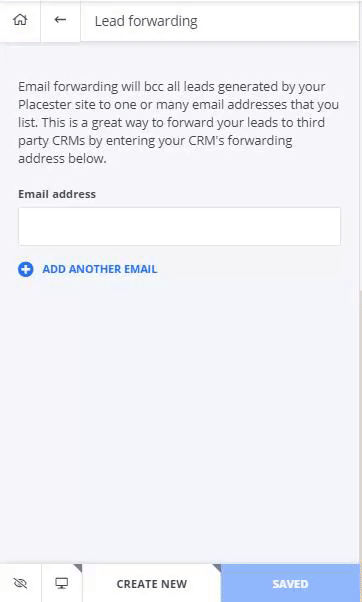 Sign into Gmail and access your SETTINGS, which can be found in the upper right-hand corner of the page. Click on the icon that looks like a gear. On the drop-down menu, select SETTINGS.

On this page, you'll see a series of options on the menu at the top of the page. Select the sixth tab over, labeled FORWARDING AND POP/IMAP.

Within this tab, select the option called "Add a forwarding address", next to the red asterisk in the above screenshot. Here is where you'll enter your SMS (Short Message Service) number. For Verizon numbers, your SMS number is your phone number @vtext.com.

Add your SMS number and click NEXT. A pop-up window will give you the option to proceed or cancel. Select PROCEED. Another pop-up will notify you that a verification code has been sent. Select OKAY. You'll receive a text with the verification code. Sometimes this text can take a couple minutes to process.
When you receive the text message with the verification code, enter this 9-digit code in the appropriate field and click VERIFY.

At this point, you can see your SMS number as a forwarding option. Make sure it is selected.

At the bottom of the page select 'Save Changes'. This will kick you back to your main Gmail screen.
At this point, all emails are setup to trigger a text message. Obviously, you don't want to receive a text every time your Gmail account has a new message. Our next step is to apply a filter so only certain messages send you a text notification.
On the same screen in settings (Forwarding and POP/IMAP), click the 'Creating a Filter' link.

Clicking this link triggers the drop down from the search bar at the top of the screen, which looks like the following: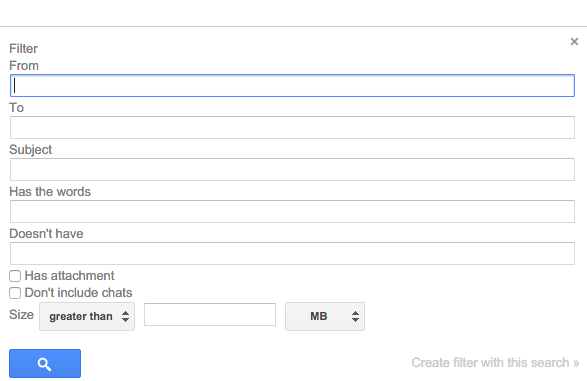 In the first field, labeled 'From', enter your email address, the one you typed into your Placester Lead Capture settings. This is the email address your lead email will come from when someone becomes a lead through your site.
Once the email address is entered, click 'Create filter with this search on the bottom right of the drop-down menu.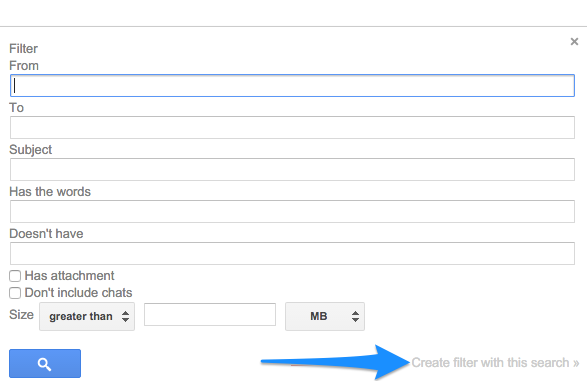 You'll be shown several options on what to do with these emails. Check off options that best suit you but make sure to check off the 'Forward it to' option so that texts are sent to your phone.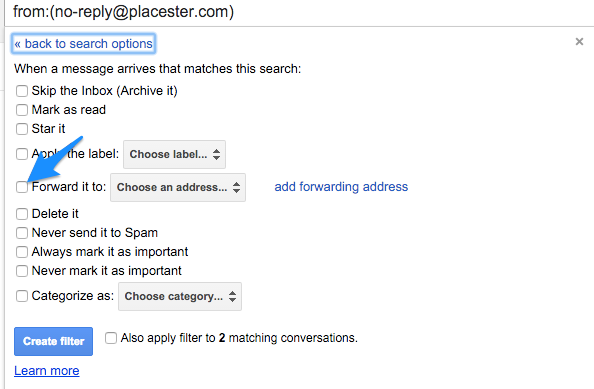 Click the blue 'Create Filter' button and you're done! 
Need More Help?
For questions, concerns or feedback, please chat with our team:https://app.placester.com/chat
Let experts do it for you
Visit our creative services marketplace to get on-demand help, on-time and on-budget.
Browse all Services
Are you looking for something different?
Didn't find an answer to your questions? Our support team is ready to help you.