Removing an Agent from your Office Builder Account
Removing an Agent from your Office Builder Account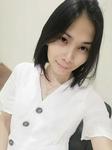 Updated by Amber Sabio
This article will show you how to remove an agent from your Office Builder account using Agent Manager.
With the NEW Agent Manager feature for our Office Builder / Broker Pro subscriptions, you would now be able to:
Easily onboard, support and collaborate with your Agents!
Invite Agents to your Broker subscription with Placester.
Manage all your Agents and their information across their Placester account and website as well as the Offices displayed on your main Broker site.
Easily add Agents to your Roster or CRM lead routing.
Create templates for your Brokerage, duplicate them and assign them to an Agent.
Please note that this ability is only available through our Broker Pro subscription. If you are not subscribing to this package but would like to learn more, please visit our packages and pricing page. 
Check out our video to learn more about the features of the NEW Agent Manager.
Removing an Agent's Account and Website
You might have invited an agent to create a website under your broker account and the agent has left your office and/or moved brokerages. Removing an agent will dissociate the agent from your broker account, meaning the agent's account will no longer be attached to your account and covered by your subscription.
That being said, the agent will still have access to his or her account with Placester. If the agent, owned the website prior to joining the brokerage and he/ she would like to continue to use a website, he or she can log back into the account once it has been removed. From here, the agent will see that the website has entered Preview mode. The agent will be required to start an individual subscription to re-launch the site. However, if the agent started that website when he joined the brokerage, that agent will start from scratch to create a new website.
Also, all websites from the agents that were removed from the brokerage, will stay on the broker sites tab as an unassigned website.
Please note that all classic websites will originally stay from the account where it was created and will not stay on the brokerage if the agent who owns it, was removed from the brokerage.
Agents Tab
To remove the agent from your account, On your dashboard go to the upper hand corner and click on the Agent Manager tab.

Find the Agent
You will then be routed to the Agents tab, where you'll see the list of all agents. Find the agent that you're looking to remove. Hover your mouse to the right corner and click on the 3 dots (⋮). Click deactivate. 
Deactivating an agent will remove him from your Agent Roster and deactivate their website (if any).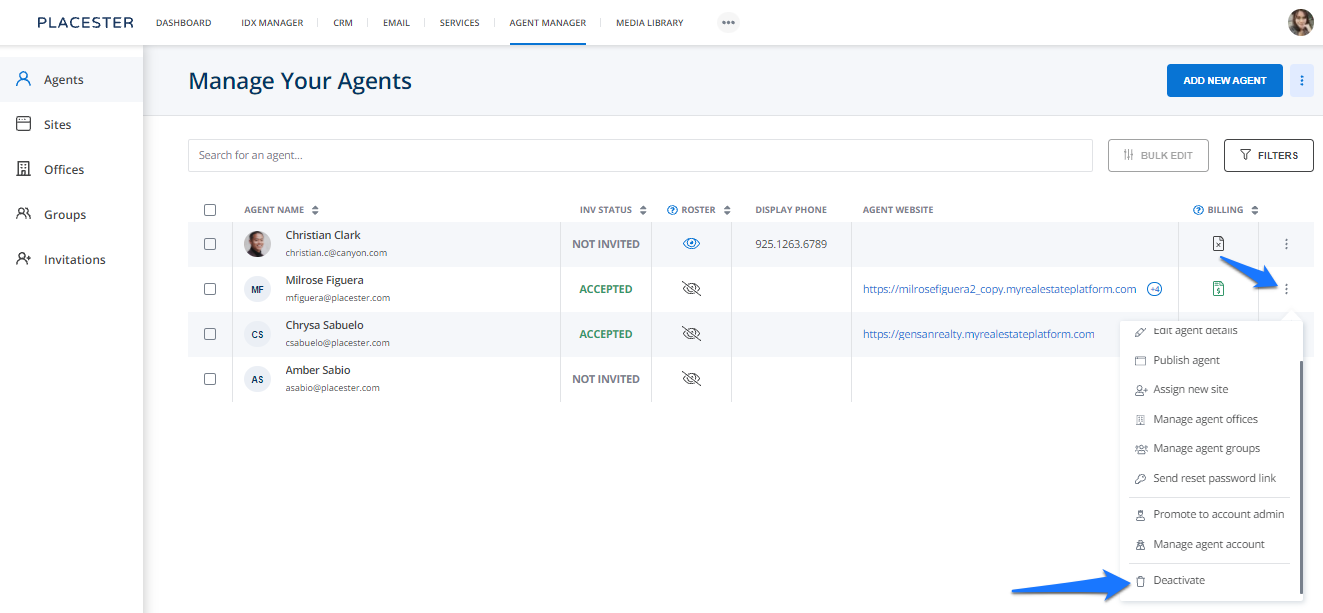 You'll see a confirmation screen before you can officially deactivate the account.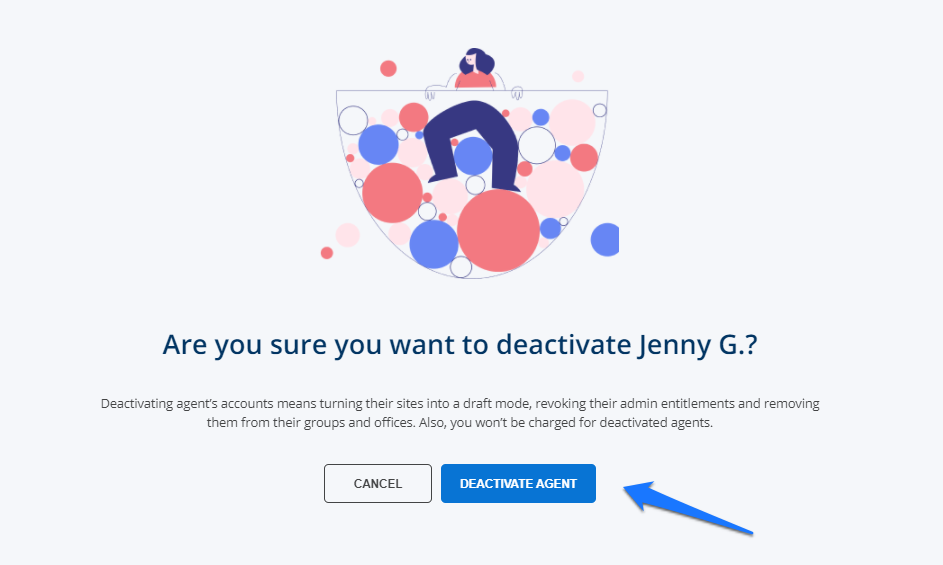 Once you click on the Deactivate Agent button, a success message appears at the bottom of your dashboard and you will see that the agent is grayed out. You need to click on the 3 dots (⋮) again and this time you'll see an option to delete the agent.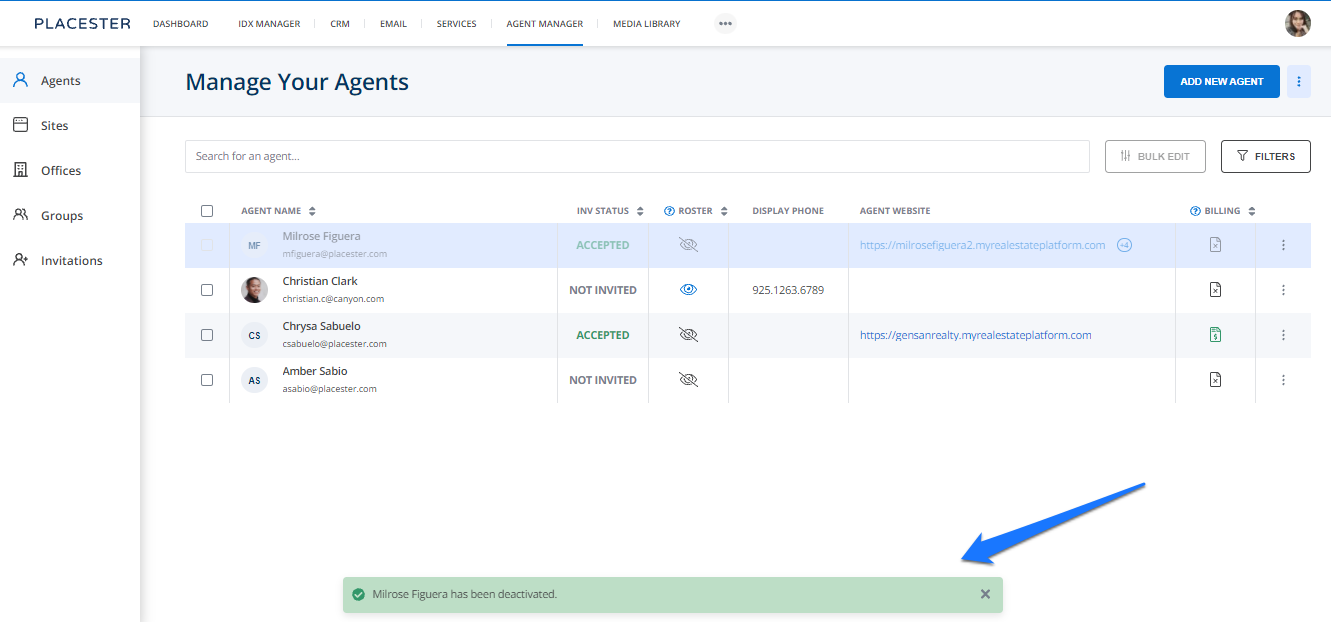 Once you click on "Delete" you'll see another confirmation screen to delete the agent. Make sure you want to permanently remove the agent before you proceed since you cannot undo this action.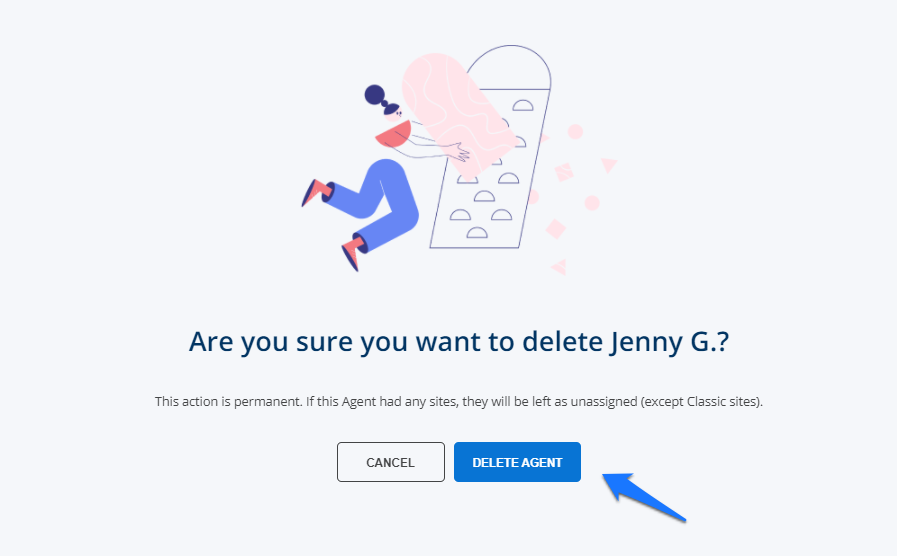 A success message will appear at the bottom of your dashboard and the agent will no longer show on your agent's list.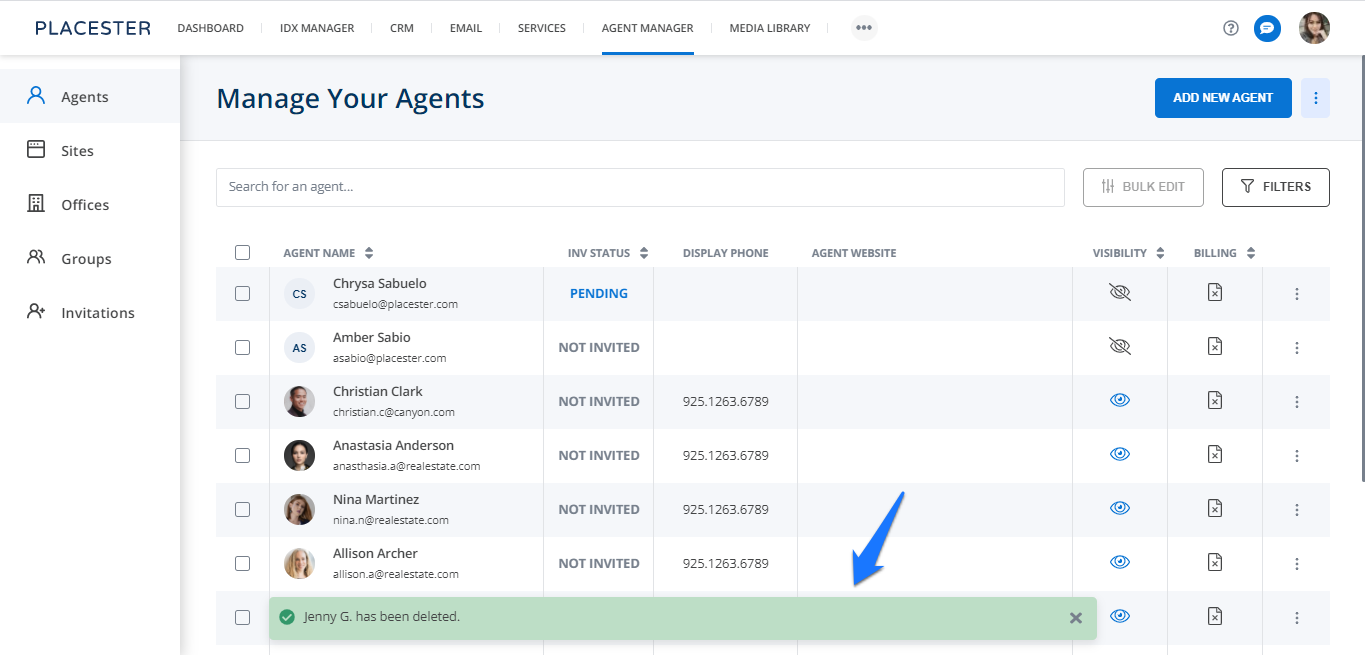 Need More Help?
If you have additional questions, let our support team know at support@placester.com.
Let experts do it for you
Visit our creative services marketplace to get on-demand help, on-time and on-budget.
Browse all Services
Are you looking for something different?
Didn't find an answer to your questions? Our support team is ready to help you.