Editing a Plan [Codeless]
Editing a Plan [Codeless]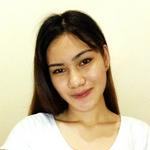 Updated by Cherry Arn Tomayao
This article will show you how to create a new Work Plan template.
What is a Plan?
Plans are the Placester version of drip email marketing. A Plan is a series of automated emails that you can send to your leads to nurture them into becoming clients. Placester has provided pre-configured Plans for user convenience. Alternatively, you can edit the ones we've provided to better fit your needs.
Plans Tab
First, go to your Email tab, then click Drip Campaigns.

You'll see that the three Plans we provide only allow to Copy, not Edit or Delete. If you want to edit one of those plans, first you'll need to click Copy on the relevant plan.
This will open the Plan. On this page, you'll be able to edit the Plan any way you see fit. You can rename the Plan Name, edit the Category, add or remove Steps and change the scheduling and which email templates get sent out when.
Once you've finished editing the Plan, click Save. You'll see your new Plan in the list. You'll see the edited Plan in your list. Now, you'll be able to edit this Plan whenever you want. You can also edit a new Plan that you created any time you like. For a new or previously edited Plan, simply click Edit.
Need More Help?
For questions, concerns, or feedback, please chat with our team: https://app.placester.com/chat
Let experts do it for you
Visit our creative services marketplace to get on-demand help, on-time and on-budget.
Browse all Services
Are you looking for something different?
Didn't find an answer to your questions? Our support team is ready to help you.