Exporting Leads [Classic]
Exporting Leads [Classic]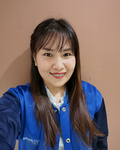 Updated by Katherine Ramirez
This article will walk you through how to export your leads from the Placester CRM.
Accessing the CRM 
When logged into the backend of your Placester account, you can access the CRM by clicking on the CRM tab at the top of your dashboard.
Please note that the CRM is only included with certain subscription levels. If you're interested in learning more about our offerings, please feel free to visit our packages and pricing page.

Exporting Your Leads
When going into the CRM, you will automatically be directed to your Leads tab first. This is where you can start the process of exporting your leads.
If you're looking to export specific leads, you can check off leads individually using the squares next to the lead's name. If you would like to export all of your leads at once, you can do so by clicking on the top square (located underneath the blue "New" button).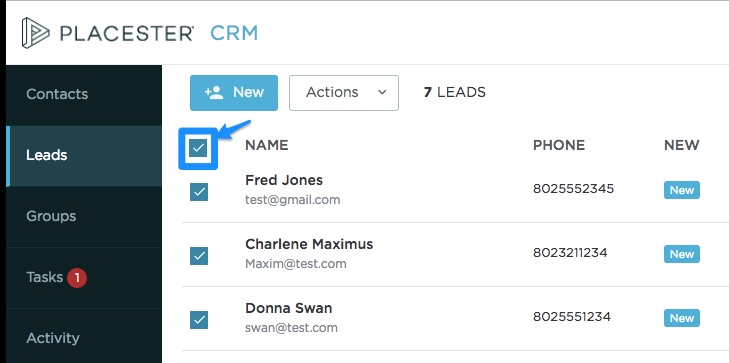 Once you've selected the leads that you'd like to export, click on the "Actions" button located towards the top of the screen. In the Actions drop-down menu, you will notice that you have two file format options for your export; Excel or PDF. Click on the file format that you would like your export to be downloaded as.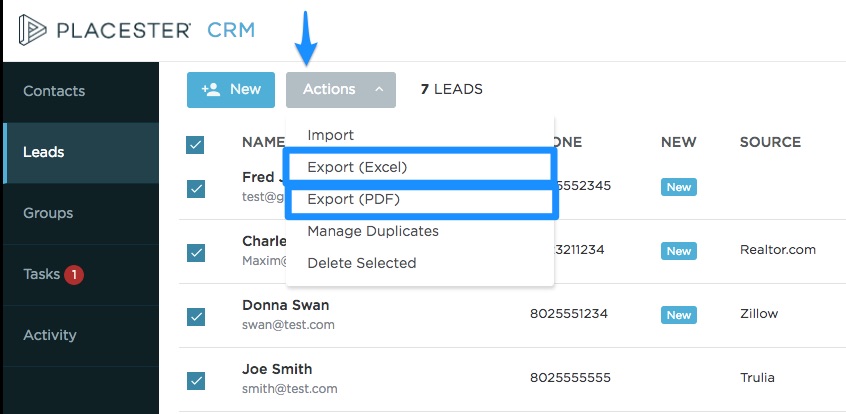 Once you have selected the file format, your export (Excel or PDF file) will automatically download to your computer.
Need More Help? 
For questions, concerns or feedback, please chat with our team:https://app.placester.com/chat
Let experts do it for you
Visit our creative services marketplace to get on-demand help, on-time and on-budget.
Browse all Services
Are you looking for something different?
Didn't find an answer to your questions? Our support team is ready to help you.