Creating new testimonial [Codeless]
Creating new testimonial [Codeless]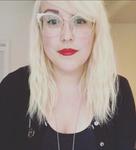 Updated by Jennifer
This article will show you how to add a New Testimonial to your Testimonial page with Placester.
Each testimonial is added individually using the Testimonial option within the Create New menu. Click Create new > Testimonial.
You will continue these steps to add additional testimonials.
To add the contents of the testimonial, proceed to the content editor on the right. Click the maximize button to enlarge the editor.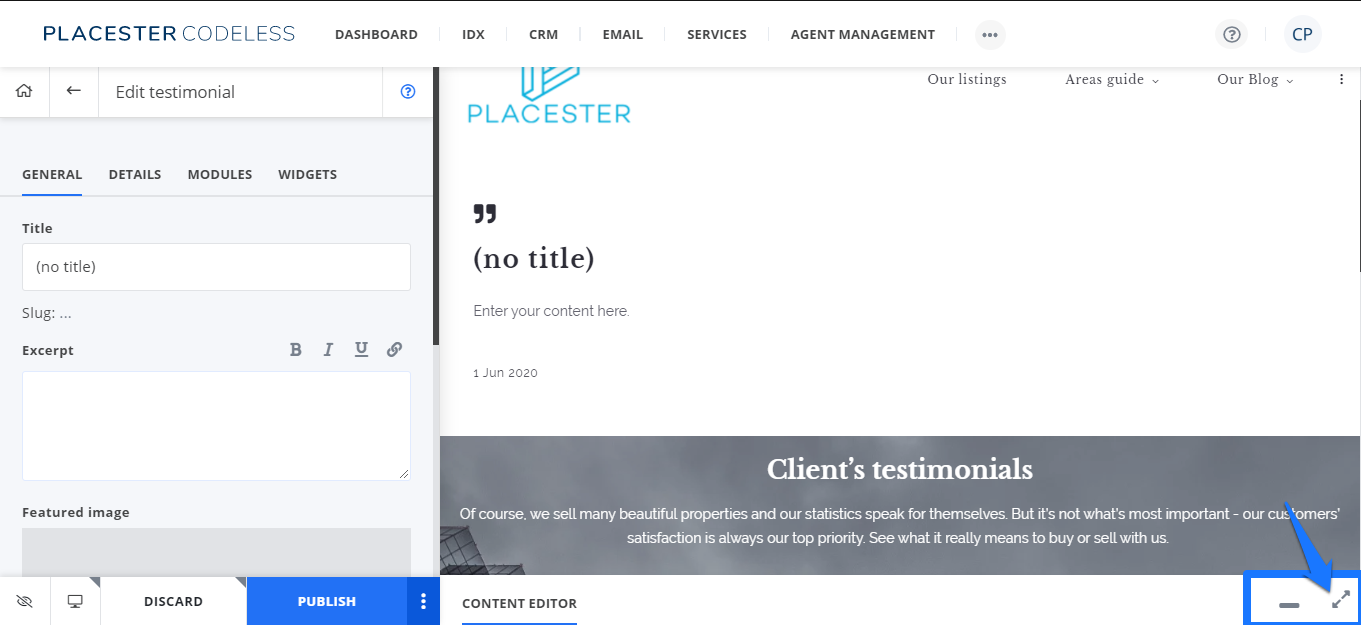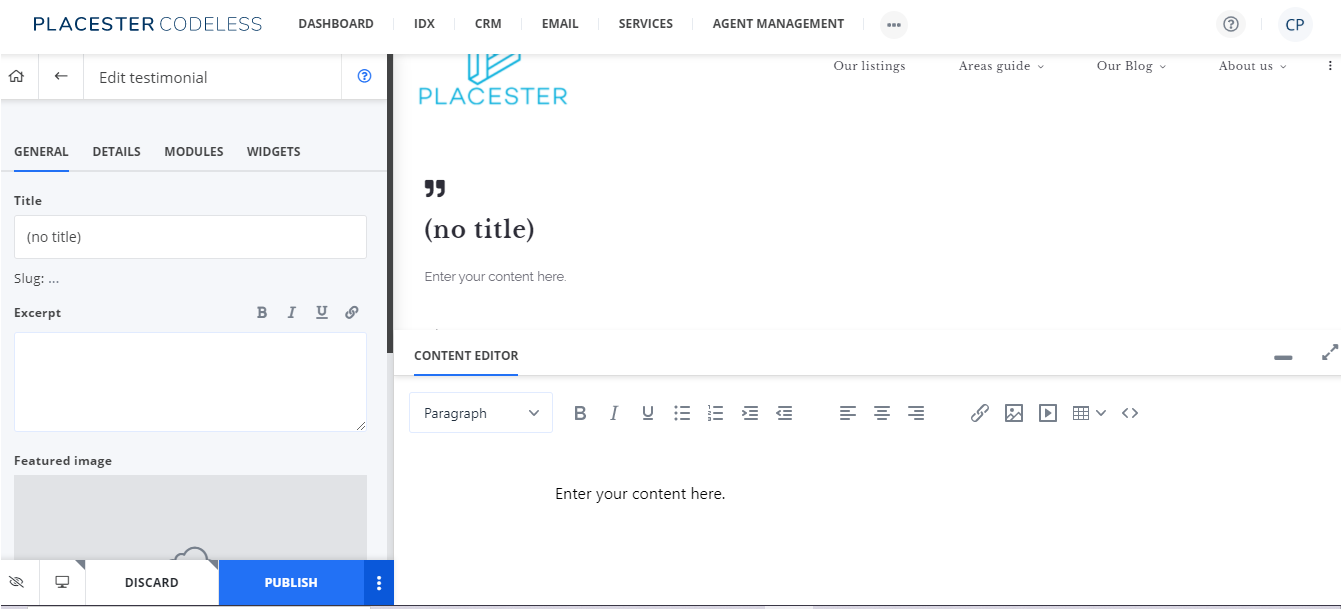 To edit existing testimonials you will go to the "Testimonials" section in the customizer slide out.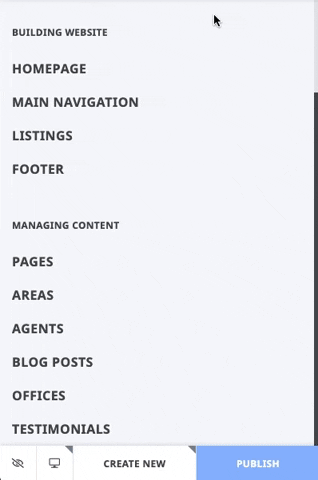 Once in the Testimonials section, you can Edit a testimonial by clicking on the pencil icon and delete a testimonial by clicking on the trash can.
Testimonial Content
In addition to the testimonial itself, you should include a title, the name of your referrer, their relation to you (i.e. Client), star ratings, and then choose whether or not to feature the testimonial on your home page.
You can also add an excerpt and image for each testimonial that will appear when a visitor is previewing the testimonial before clicking through:
Viewing Your Testimonials Page
Click View Live Site from within the Site Details to open your home page. Select your new Testimonials page from the menu to view it live. ADD GIF from new demo site.
Click here to learn more about customizing your menu
Customizing Testimonial Order
This next section will show you how to customize the order in which your testimonials appear. It is important to note that this feature is available exclusively to our advanced subscribers (Advanced Plan and Office Builder subscription). If you are interested in learning more about these subscriptions, you may do so here.
Testimonial order can be manipulated by updating the Publish Date on the backend of the site; testimonials with the most recent publication date will be displayed first. To edit the publish date, you must edit the testimonial:
And there you have it! Selecting a more recent publication date will allow you to control which testimonials appear first on your site. 
Need More Help?
For questions, concerns, or feedback, please chat with our team: https://app.placester.com/chat
Let experts do it for you
Visit our creative services marketplace to get on-demand help, on-time and on-budget.
Browse all Services
Are you looking for something different?
Didn't find an answer to your questions? Our support team is ready to help you.