Office Builder Plan - Features
Office Builder Plan - Features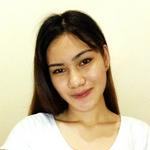 Updated by Cherry Arn Tomayao
This article will show you the Features of Placester's Office Builder Plan.
Are you looking for a plan that's focused on supporting multiple agents with website marketing? Our Office Builder Plan would be the perfect fit for you! Office Builder Plan offers advanced access to our website features, plus the ability to provide a website for your Agents. If you are not subscribed to this package but would like to learn more, please visit our packages and pricing page.
What's New
Check out our video on the new Agent Manager features!
Agent Manager
Our Office builder plan lets you manage and automate all of your agents' website operations in one place—onboarding, offboarding, marketing support, and everything in between. Accomplish these tasks using our improved Agent Manager feature included in this package.
What is Agent Manager?
Agent Manager feature allows you to efficiently manage your agent's account and website directly from your Placester dashboard. To access, click on the Agent Manager tab located at the upper hand of your Placester Dashboard.

With the NEW Agent Manager feature for our Office Builder / Broker Pro subscriptions, you would now be able to:
Easily onboard, support, and collaborate with your Agents!
Invite Agents to your Broker subscription with Placester.
Manage all your Agents and their information across their Placester account and website as well as the Offices displayed on your main Broker site.
Easily add Agents to your Roster or CRM lead routing.
Create templates for your Brokerage, duplicate them and assign them to an Agent.
Active Agent Pricing
Along with the release of the New Agent Manager feature. We will also introduce the Active Agent pricing for broker accounts. At the beginning of 2020, we informed our brokers that they can invite as many agents as they want to, as extra fees are waived due to COVID-19. Nonetheless, we will start charging them for their active agents, and we want to do this 30 days after the production release, starting in November 2021. 
With the new Agent Manager, brokers will receive completely new features that will allow them to fully manage and organize their roster, including agents' websites created in the Placester environment - they will be able to organize their Roster before we will start charging them for their agents.
With the release of the new Agent Manager in September 22, 2021, we will introduce Active Agent Pricing - a completely new and elastic way for brokers to get billed for their agents. Brokers will pay $5/mo for every agent with a launched website, and this fee will be prorated based on the real usage during the month. Brokers will still have the possibility to invite as many agents as they will want to, using new Agent Manager capabilities, but they will pay only for those who are active.
Media Library
With  the NEW Media Library, this feature will allow you:
To store your uploaded images on your website. You can also upload new media and the accepted formats include .zip, jpeg, SVG, png, jpg, gif, ico, pdf, CSV.
Create your collections of images
Use "Unsplash" images to your Placester website's content
Please note: This feature is only available to codeless websites.
This article will help you understand and utilize the Media Library feature.
How do I know if I'm subscribed to the Office Builder plan?
First, make sure that you're on your dashboard. You need to log in to your account to check on this. All of your account information, including the most up-to-date billing information, can be accessed by going to the Profile Icon, click on Plan+Billing in the back end of your site.
You'll then be routed to your Billing Information to check on your current plan. If you wish to subscribe to the Office Builder plan, please visit our packages and pricing page or request your demo here.
Need More Help?
If you have additional questions about the Office Builder plan, let our support team know at support@placester.com.
Let experts do it for you
Visit our creative services marketplace to get on-demand help, on-time and on-budget.
Browse all Services
Are you looking for something different?
Didn't find an answer to your questions? Our support team is ready to help you.