Page Templates [Codeless]
Page Templates [Codeless]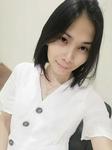 Updated by Amber Sabio
This article will describe what each Page Template on a Placester site accomplishes.
Creating a page
Placester allows you to create unlimited pages on your site. To find out how to add a new page to your site, click here.
Page Templates
Each page template on our Advanced Plan and Office Builder subscriptions you can use to create different functionality for your site. They are:
*Only Advanced Plan and Office Builder subscription features. 
Default Page Template
This page template can be considered a blank template - it allows you to add whatever text, images or videos you like to a page. When used, it will generate a page like the following:
About Page
The about page template is similar to the default page and generates the Get In Touch and search listings widget on the right-hand side of the page.  Click here to learn how to create this template.
Agents Index
This page template generates a page that will list out all of the agent profiles you've added. To find out more about creating Agent profiles and an Agent Index page, click here.
Areas Index
The Areas Index page generates a list of all Area pages that you've created. To find out more about Area and Area Index pages, click here.
Blog Posts Index
This page template generates a list of your blog posts. For more on creating blog posts and a blog index page, click here.
Contact Page
The contact page template generates a contact form on the live site, but you can also add content such as text, images, or video as you would with a default page template.  To learn how to set up this template click here.
Testimonials Index
The Testimonials Index page template generates a list of the testimonials you added to your site. To find out how to add testimonials, click here.
Home Valuation Page
A home valuation page is a landing page that helps generate seller leads. The lead capture form on this page prompts potential clients to enter their home address and some contact information in order to hear back from an agent with a home value estimate. Click here for a walk through.
Custom Landing Page
A Custom Landing Page allows real estate professionals to produce customized pages that capture information from prospective clients. Rather than just having a contact page on your site that asks for basic contact information, custom landing pages allow you to tailor your lead capture approach and collect the specific information you're hoping to capture. To learn how to set up this template click here.
Featured Listings Page
The Featured Listings page template creates a list of properties that match the criteria you set for your Featured Listings. To find out how to use this template, click here.
Gated Content
All the page templates have this feature where you can have an option to hide any page and show it only after entering the password or showing it only for logged-in users.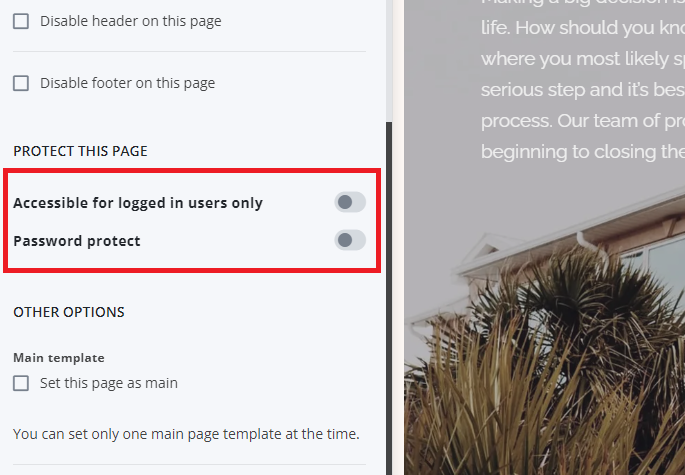 Need More Help?
For questions, concerns, or feedback, please chat with our team: https://app.placester.com/chat
Let experts do it for you
Visit our creative services marketplace to get on-demand help, on-time and on-budget.
Browse all Services
Are you looking for something different?
Didn't find an answer to your questions? Our support team is ready to help you.