Scheduling Blog Posts [Codeless]
Scheduling Blog Posts [Codeless]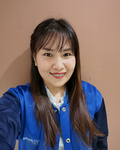 Updated by Katherine Ramirez
This article will walk you through How to Schedule a Blog Post to your Placester website.
Please note that this feature is only available with Placester Advanced Plan and Office Builder subscriptions. If you're not currently subscribed to one of these packages but are interested in learning more, please visit our packages and pricing page or give our sales team a call at 800.728.8391.
Scheduling Blog Posts 
First, you will need to either create a new blog post or click to edit the existing blog post you would like to schedule.  
Once you are on the section to edit the blog post, you will see three dots to the right of the "Publish" button. Click here and you will see the option to "Schedule Post" to specify a more specific date and time to publish the post.
You will choose the date and time, and your blog will be published accordingly. Click SAVE once you've selected the date. Saving will change the Publish option to Scheduled.
Need More Help?
For questions, concerns, or feedback, please chat with our team: https://app.placester.com/chat
Let experts do it for you
Visit our creative services marketplace to get on-demand help, on-time and on-budget.
Browse all Services
Are you looking for something different?
Didn't find an answer to your questions? Our support team is ready to help you.