Resetting Your Password [Classic]
Resetting Your Password [Classic]
This article will show you how to reset your Placester password.
Logging in
If you're having trouble logging in to your Placester account, you may need to reset your password.
Reset Your Password by Email
Go to Placester.com and click Login. Within the Login screen, click Forgot Password.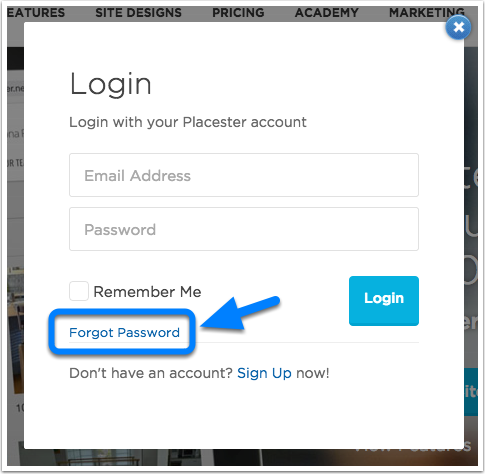 Choose your Placester Platform
It's important to choose the correct Placester platform from this screen to ensure that you're sending out a password reset specific to your account type.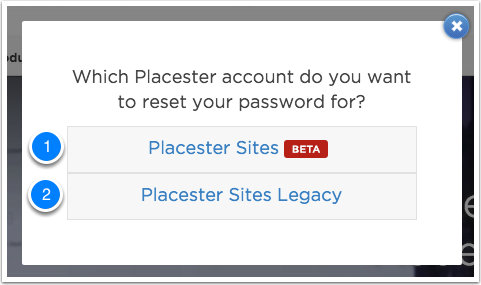 1. Placester Sites Beta: This is our Placester hosted platform. For this platform, you can also reset your password here.
2. Placester Sites Legacy: This is for users on our previous WordPress hosted platform, or users with the Real Estate Website Builder plugin for WordPress. For this platform, you can also reset your password here.
Enter your Email Address
After selecting the correct platform, you'll see a screen that asks for your email address. Make sure you enter the email address that is associated with your Placester account, then click Send.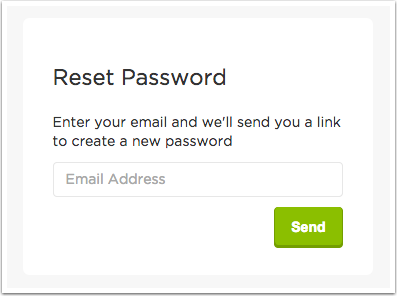 Look Out For an Email from no-reply@placester.com
The reset email will come from no-reply@placester.com (Placester Sites) and the subject will be "Reset your password." It will include a link to reset your password.
Once the password has been reset, you can follow these instructions to log in to your Placester account.
Change Your Existing Password
If you'd just like to update your current password, you can do so when logged into the Admin Panel.
1. Click on the blue power button/ your photo  in the upper righthand corner of the screen, then My Account.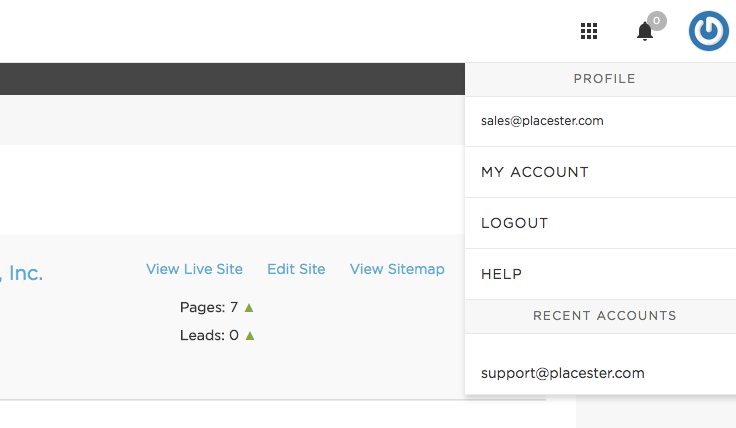 My Profile
This opens the "My Profile" option within the Account tab.
2. Click "Change Password" under User Info: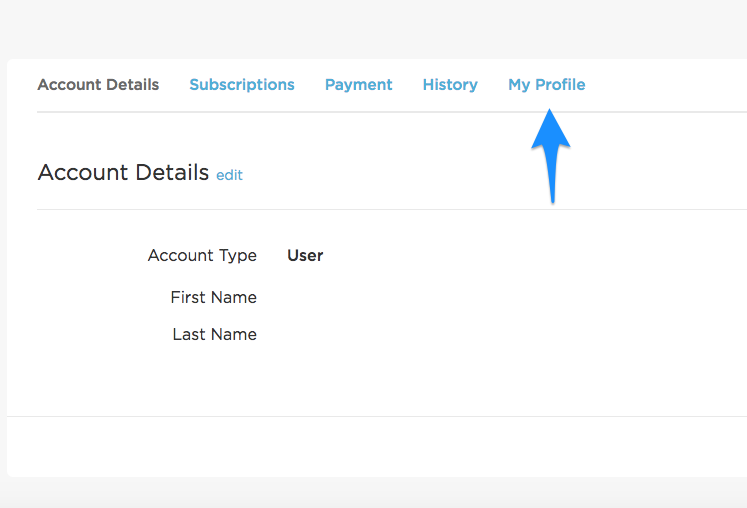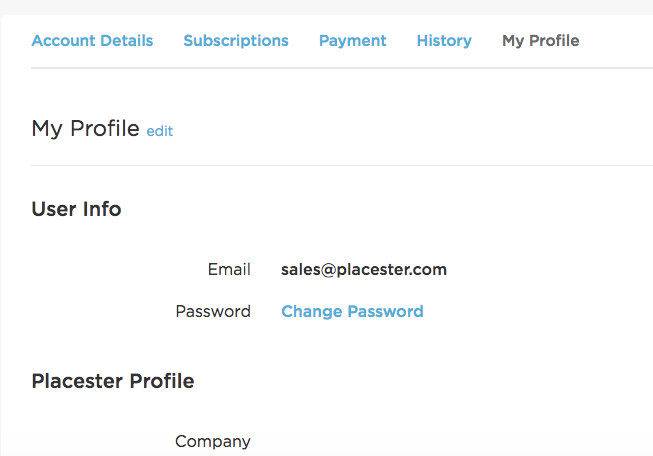 You will need to know your current password in order to set a new one.
Need More Help?
If you still have questions about resetting your password, let our support team know at support@placester.com.
Let experts do it for you
Visit our creative services marketplace to get on-demand help, on-time and on-budget.
Browse all Services
Are you looking for something different?
Didn't find an answer to your questions? Our support team is ready to help you.