How and Where to Purchase a Custom Domain
How and Where to Purchase a Custom Domain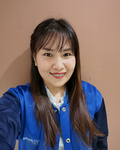 Updated by Katherine Ramirez
This article will tell you more about purchasing a custom domain name (URL) to use with your Placester website.
Your Temporary Placester Subdomain
When you create a website with Placester, you will have a temporary subdomain such as site900.myrealestateplatform.com. Your site will be located at that website address until you are ready to use your own domain. 
Users with Existing Domains
Many of our users already own domains from sites such as GoDaddy.com. If that's the case, it's easy to point your custom domain to your Placester website. Learn more about doing so here.
Buying a New Domain
Other users might have had a domain provided by their company in the past. Or, some users are first-time website owners and have never owned a domain.
If that's the case for you, you'll want to purchase a new domain. This isn't something that is provided directly through Placester. Instead, you can purchase a domain elsewhere and then point it to your Placester site.
Recommended Domain Registrars
If you're looking to purchase a new domain, these are some domain registrars we recommend:
What You Need from Your Domain Registrar
No matter which domain registrar you choose, just be sure that you'll have access to the DNS settings (both the A-Record and CName) once the domain is purchased - that's what needs to be adjusted to point the domain to your Placester site. We've found that some domain registrars, such as 1and1.com, do not allow you to change both the A-Record and CName, making it impossible to map a domain to a Placester site through 1and1. Or, HostGator and other providers charge additional fees to give you access to the DNS settings.
Our Favorite Registrars
GoDaddy and Hover are definitely our preferred registrars. They provide a simple setup and access to all of the settings you'll need at low prices. 
Choosing Your Domain Name
You can check if a domain name you're interested in is available here. 
Not sure how to choose a domain name? Check out this article from our Marketing Academy that will give you some tips.  

​Need More Help?​
For questions, concerns, or feedback, please chat with our team: https://app.placester.com/chat
Let experts do it for you
Visit our creative services marketplace to get on-demand help, on-time and on-budget.
Browse all Services
Are you looking for something different?
Didn't find an answer to your questions? Our support team is ready to help you.