Common Domain Mapping Issues & How to Resolve Them [Classic]
Common Domain Mapping Issues & How to Resolve Them [Classic]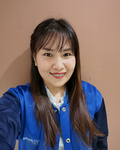 Updated by Katherine Ramirez
This article will outline a few of the common domain mapping issues you might encounter when pointing your custom domain to your Placester site.
How to Map your Custom Domain
If you have a custom domain that you want to use for your Placester site, you can substitute it for your standard siteX.myrealestateplatform.com web address. To take care of domain mapping, you'll need to log into your DNS management platform and change the A-Record and the CName. These can usually be found within the Domain Name Systems (DNS) section or the DNS Zone File.

A-Record:
-Points to the IP Address 184.169.141.142

-Host should be @ or * depending on the registrar

CNAME:

-Points to domains.myrealestateplatform.com

-Host should be www

Once you've completed this:
Log into your Placester account
Select the Site Settings tab
Under Site Settings, select Custom Domain
Enter your Custom URL here. Use only lowercase letters, and be sure to include "www" when adding in your URL. Example: www.customurl.com.
Click Add Domain
Click Save, and you're all set!
You can learn more about this process in more detail here.
You can find articles specific to popular domain registrars such as GoDaddy and HostGator here.
DNS Propagation
The changes you make within your domain registrar aren't always processed instantaneously. Depending on the registrar, the changes made to the DNS settings may take 24-48 hours to fully propagate. You can check the propagation of your custom domain on www.whatsmydns.net. Here you can see if the A-Record and CNAME are set correctly and if they are fully propagated.
When checking the A-Record, don't include the www. When checking the CNAME, include the www. You can refer to the screenshots below for guidance.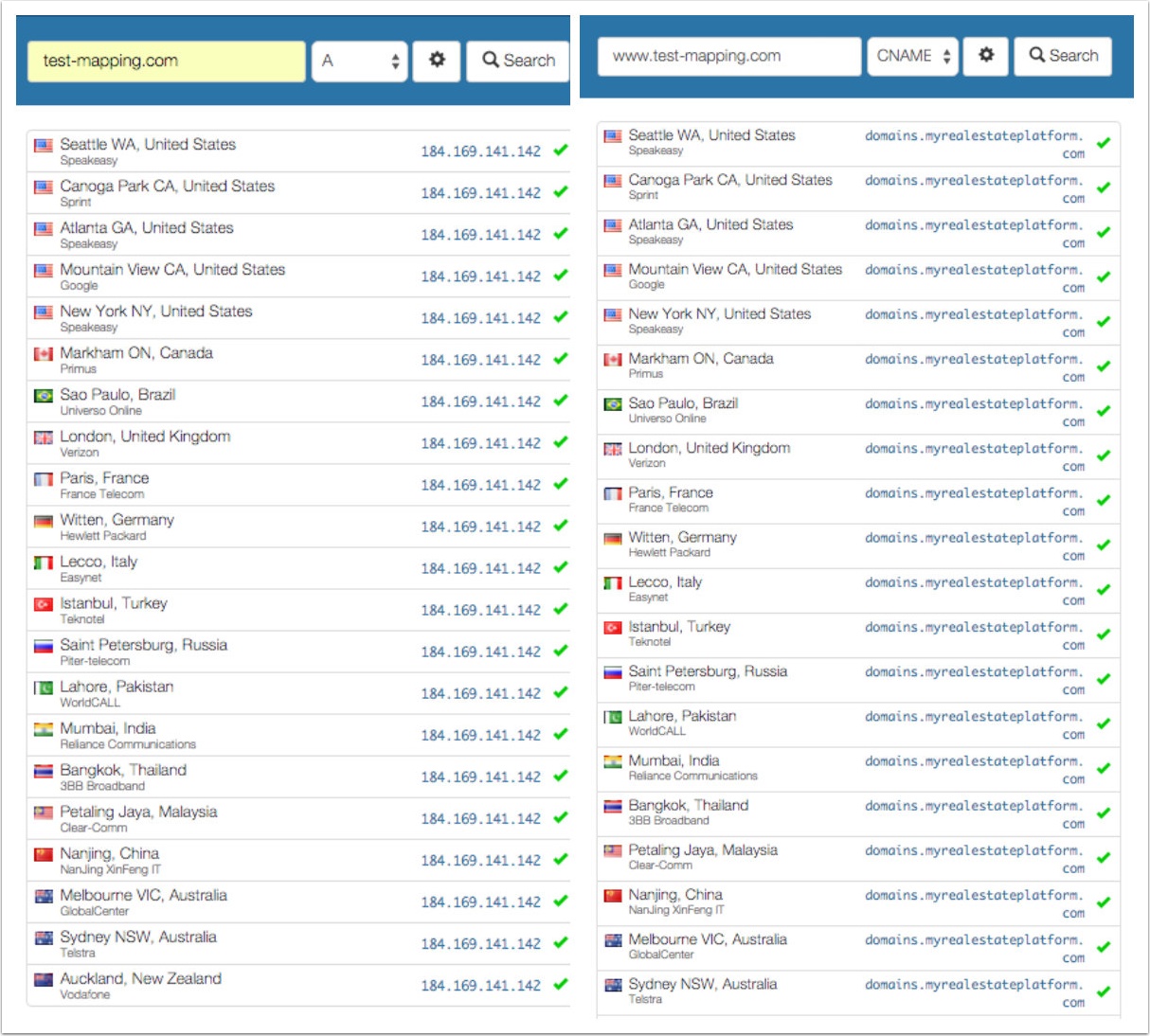 Redirect Loop/Placester Login page
If you've confirmed that your DNS settings are configured correctly by following the steps above but you're seeing a Placester login page or a redirect loop page, there might be an issue with the way you've entered the domain within your Placester account.  
On your dashboard, click on the three vertical dots and select Custom Domain. This will bring you to the Custom Domain slideout. In the manage domain, you will see how you've entered the domain. You must ensure that there are no capital letters here and that the www is included. For example, www.example.com is the correct setup. If you just have example.com or www.Example.com, that will not work and will cause a redirect loop.
If you are seeing the Placester login page when trying to access your site with your Custom Domain this means that the domain has yet to be entered on the back end of your Placester site at all.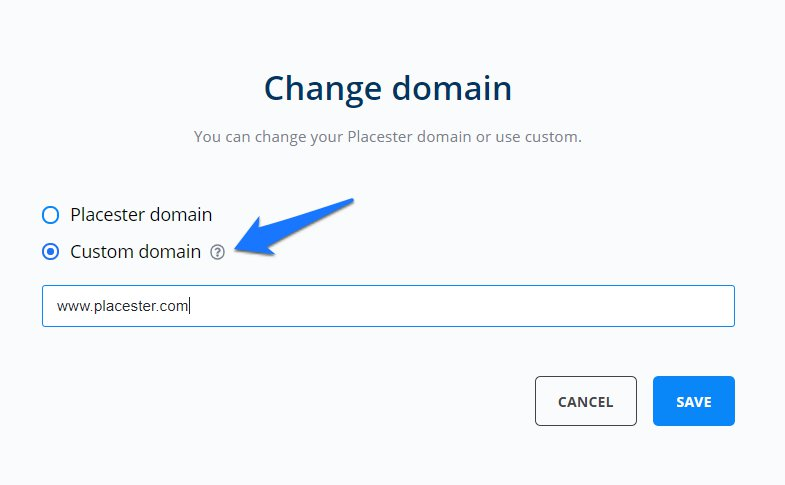 Domain Registrar Landing Page
If you are seeing your domain registrar's landing page when trying to access your site, with your custom domain this means that your domain is currently parked and is not pointing anywhere. The DNS settings within your domain registrar are still set to the default records and the A-Record an CNAME should be adjusted in order to point to Placester's servers.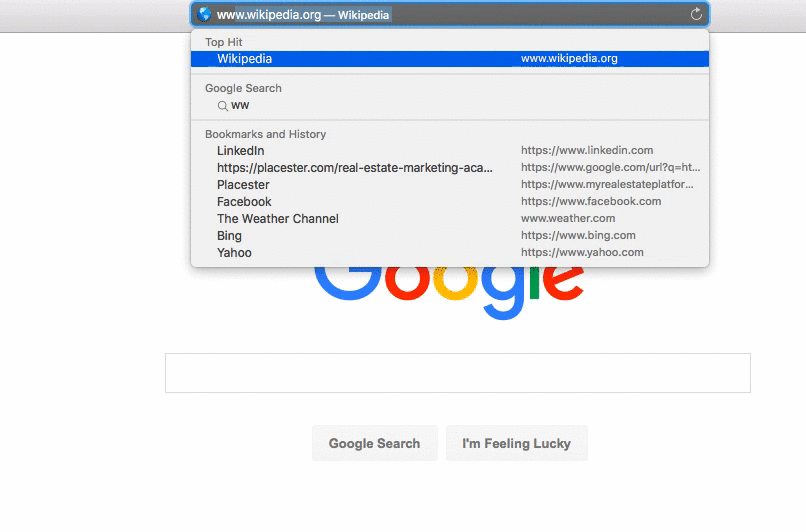 *example registrar: NameCheap.com
Deleted or Archived Site
If you see the message below, this means that your domain name was mapped to a previous Placester site that has been since been deleted/archived. If you see this error you will need to contact our support team at support@placester.com in order for it to be unmapped.

Need More Help?
For questions, concerns, or feedback, please chat with our team: https://app.placester.com/chat
Let experts do it for you
Visit our creative services marketplace to get on-demand help, on-time and on-budget.
Browse all Services
Are you looking for something different?
Didn't find an answer to your questions? Our support team is ready to help you.