Accessing Real Satisfied Through Your Placester Dashboard [Codeless]
Accessing Real Satisfied Through Your Placester Dashboard [Codeless]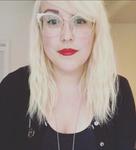 Updated by Jennifer
This article will guide you on how to access your Real Satisfied Through Your Placester Dashboard
In April 2016, Placester acquired RealSatisfied, a suite of customer satisfaction tools for real estate agents. You can read more about this exciting acquisition here. 
If you have a RealSatisfied account and a Placester account under the same email address, the two will be linked through a global navigation bar in each application. This article will outline the steps to access your RealSatisfied Account through the Placester Dashboard.
About RealSatisfied 
RealSatisfied provides agents with an automated solution for collecting valuable agent performance data. RealSatisfied data is presented in a dashboard that empowers management at all levels of the organization to take actions specific to agent training, reputation management and brand awareness. The RealSatisfied platform also enables clients to format, publish and distribute agent testimonials to other websites like Realtor.com, Facebook and agent blogs. All in all, RealSatisfied is a simple yet powerful tool.
Accessing RealSatisfied through your Placester account 
If you're both a RealSatisfied client and a Placester client and you signed up for both products with the same email address, you're in luck! We've linked your two accounts together to provide seamless switching from one product to the other.
Once you log into your Placester account, at the top of the dashboard you will see icons to a number of the different tools offered by Placester followed by three dots. Click on the three dots at the top of the dashboard and a drop-down with Integration will appear. Click on it and the Integration tab will directly bring you to the page where you can log into your RealSatisfied account. There's no need to enter login information since the two accounts and products are connected.

RealSatisfied Support
While we've integrated the login experience between the two products, RealSatisfied support is still handled separately. For questions specific to the RealSatisfied product, please contact help@realsatisfied.com.
Need More Help?
If you have additional questions about accessing RealSatisfied through Placester, let our support team know at support@placester.com.
Let experts do it for you
Visit our creative services marketplace to get on-demand help, on-time and on-budget.
Browse all Services
Are you looking for something different?
Didn't find an answer to your questions? Our support team is ready to help you.