Adding a Keller Williams Logo to your Website
This article will show you how to add a KW logo to your website powered by Placester.
Logo Selection
A number of KW logos are pre-loaded and available to select within your Placester account under Site Settings > Site Info.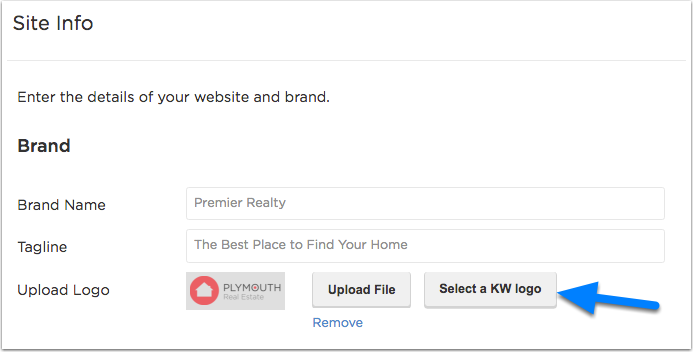 When you click this option, you'll see a screen that allows you to choose from a variety of pre-populated logos.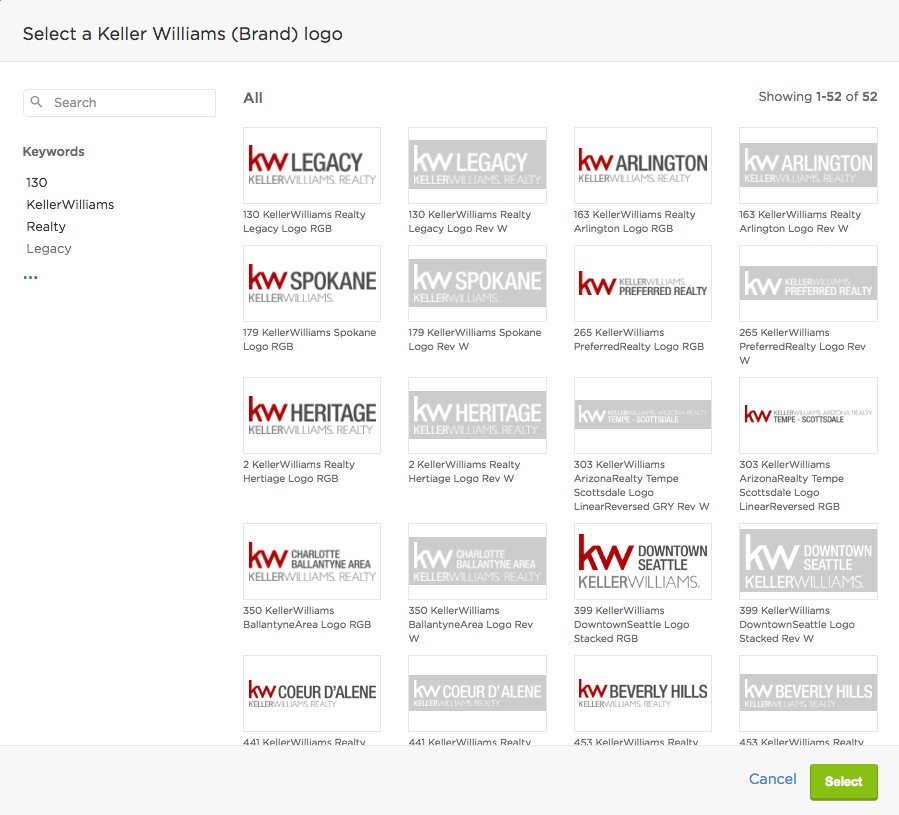 That being said, you might find that you're unable to locate the KW logo of your choice. These will continue to be updated over time. In the meantime, if you're unable to locate your Market Center's logo, you can find it within MyKW and upload it manually to your site.
MyKW > Marketing
Log into your MyKW intranet and navigate to the Marketing tab, then Logos and Graphics.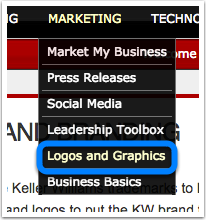 Scroll down to the bottom of the page to search for your market center by name or number, then download the logo.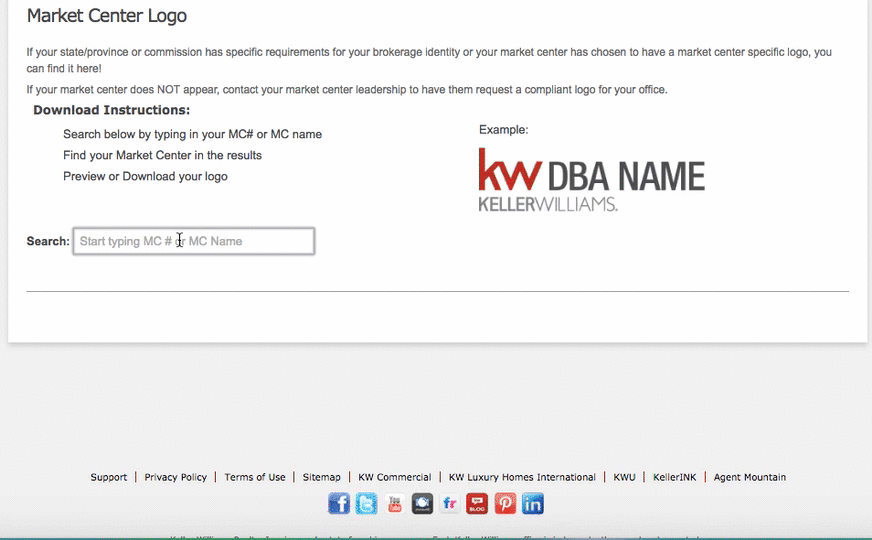 Once you have the logo saved to your computer, you can upload it to your Placester Site.
Site Settings > Site Info
Go back into Site Settings > Site Info within Placester. Rather than clicking Select a KW logo, click Upload File. From here, you can add a logo of your choice to be displayed in your website's header.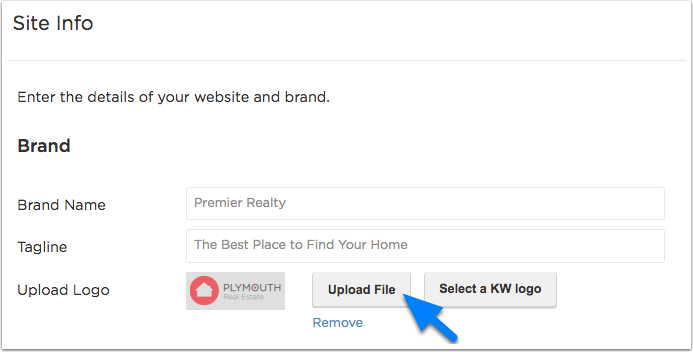 Need More Help?
If you have additional questions about uploading a KW logo to your website, let our support team know at support-kw@placester.com.
---
---