Cloze- Placester Integration
Cloze- Placester Integration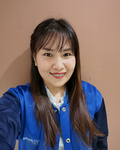 Updated by Katherine Ramirez
This article will show you how to Integrate Cloze with Placester.
Cloze + Placester Benefits
This integration enables Cloze CRM to capture, route, and ensure every Placester website lead has a consistent follow-up plan so nothing slips through the cracks.
All Placester website form submissions are automatically captured in Cloze for quick follow-up.
Follow-up can be automated with Cloze Campaigns, so even if you are not available, the lead gets immediate attention. Once they engage, you can jump in.
Cloze also consolidates your leads from other sources into one place ensuring consistent follow-up for every lead source.
Use Cloze to track the entire journey in one place, from lead to close, and build strong relationships for the long term.
How it works
Speed is everything when it comes to leads. As soon as a visitor completes a form on the Placester website it is instantly sent to Cloze:
Contact details like their name, email address, and phone number are synced to Cloze.
Placester leads are automatically classified with a Stage and Segment.
The Placester lead form details are added to the Cloze timeline.
From there, Cloze can trigger immediate follow-up in a variety of ways. It can be a simple notification for you to follow up via phone or an automated email can be sent to the lead as part of a drip campaign. For teams, Cloze can route the lead in any number of ways.
Cloze Lead Management
Cloze CRM you can capture, route, and ensure every lead has a consistent follow-up plan so leads never slip through the cracks. Cloze's Lead Engagement Analytics helps you focus your efforts on the people that are most likely to convert.
Cloze includes a complete Lead Management system that is comprised of three core feature Sets:
Routing - capture, organize and distribute leads
Follow-up - apply Campaigns, Next Steps, and To-Dos to ensure follow up
Analytics - see all the real activity down to the individual lead
When combined with Cloze Campaigns you can ensure the right person receives the right type of lead — if they are unavailable campaign automation can follow up on their behalf.
What separates Cloze Campaigns from other drip tools you may have used in the past is that Cloze is aware of all your real activity — your calls, texts, emails, and meetings — so it can smartly pause if you start another conversation or if a meeting is booked in the future. Cloze campaigns will never get in the way but can ensure immediate follow-up when you are busy with other clients. Once the lead engages, you can jump in.
Leads are automatically set with a Cloze Stage and Segment
When a person submits a Placester lead form, a contact is automatically created in Cloze and the Stage and Segment set to ensure leads never slip through the cracks. Cloze's AI and campaign automation will then ensure consistent follow-up.
Placester activity, like tour requests, automatically sync to Cloze
As your clients and prospects are browsing properties on your Placester website and submit a showing or other requests their activity is automatically synced to Cloze. A new Cloze contact is created (or an existing contact updated) and the Cloze timeline is updated automatically with the Placester activity:
Tour requests
Home evaluation requests
Contact forms
Any form submission 
To learn more, just visit their website at
Cloze.com
How to Integrate?
1.) From your Placester dashboard, Navigate to your Placester account and tap on "…" icon.

2.) Select Integrations from the menu. 

3.) Click on the Connect button next to Cloze.

4.) Approve the connection between Placester and Cloze.
Let experts do it for you
Visit our creative services marketplace to get on-demand help, on-time and on-budget.
Browse all Services
Are you looking for something different?
Didn't find an answer to your questions? Our support team is ready to help you.