Accessing your Keller Williams Site
This article will outline how to log in to access your Keller Williams Placester website.
SSO with MyKW
Keller Williams members who have received access to their KW Placester sites must access their sites directly through their MyKW intranet. Placester and KW are using Single Sign-On (SSO) to log KW users directly into their Placester accounts to make this as simple as possible and avoid any extra login steps. 
Note: KW/Placester accounts cannot be accessed through Placester.com. The only option is to log into MyKW.
Technology Tab 
First, log into your MyKW account. Under the Technology tab, there will be a KW Websites option.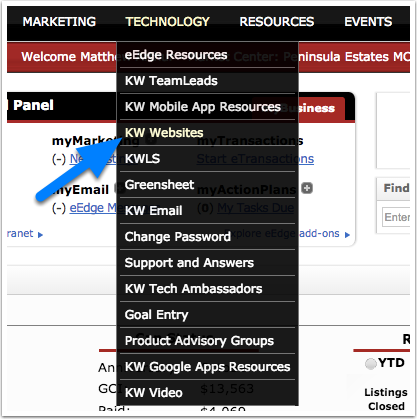 Once you're on the "KW Websites" Page you're going to scroll towards the bottom of the page and click "Go to my website"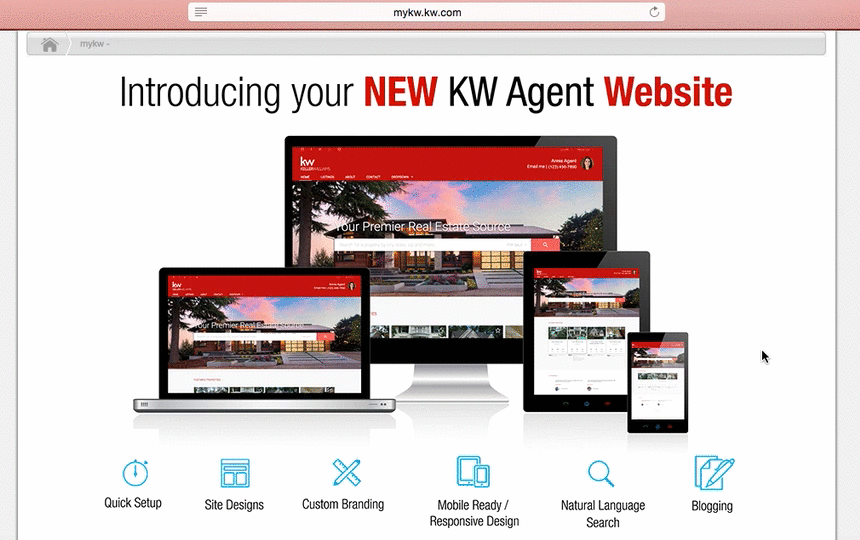 Note:If you have not yet received your Placester website, you won't be able to access it through MyKW. Please wait for your welcome email from Keller Williams Corporate.

Need more help?
If you have received your Placester site but are having trouble accessing it through MyKW, please email support-kw@placester.com for assistance.
---
---