Selecting the Madison Luxury Theme
Selecting the Madison Luxury Theme
Keller Williams Luxury agents receive two Placester sites and access to the Madison Luxury theme, which is a luxury real estate version of the standard KW Madison theme. In order to receive access to the Luxury theme and additional site, the agent must have the Luxury designation.
Creating a Second Site
If you are Luxury agent, you'll see one site to start when logging into your new Placester account. If you'd like to add your second site, start by clicking the + button next to Sites.

This will take you through a series of site setup steps. 
Full Site
On the first screen, select full site to add a full IDX search site (as opposed to a single property site, which you are welcome to purchase as an add-on at any time).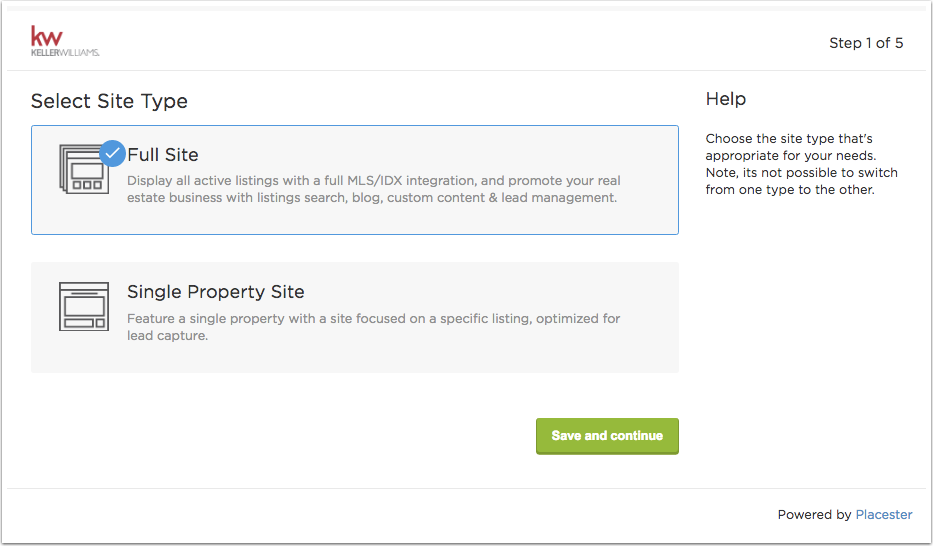 Theme Selection
In step 2, choose your site design. If you'd like to select Madison Luxury, just scroll to that option and enter the statement you'd like to display over your slideshow. 
Note: You can always change these settings at any point when logged into your Placester account.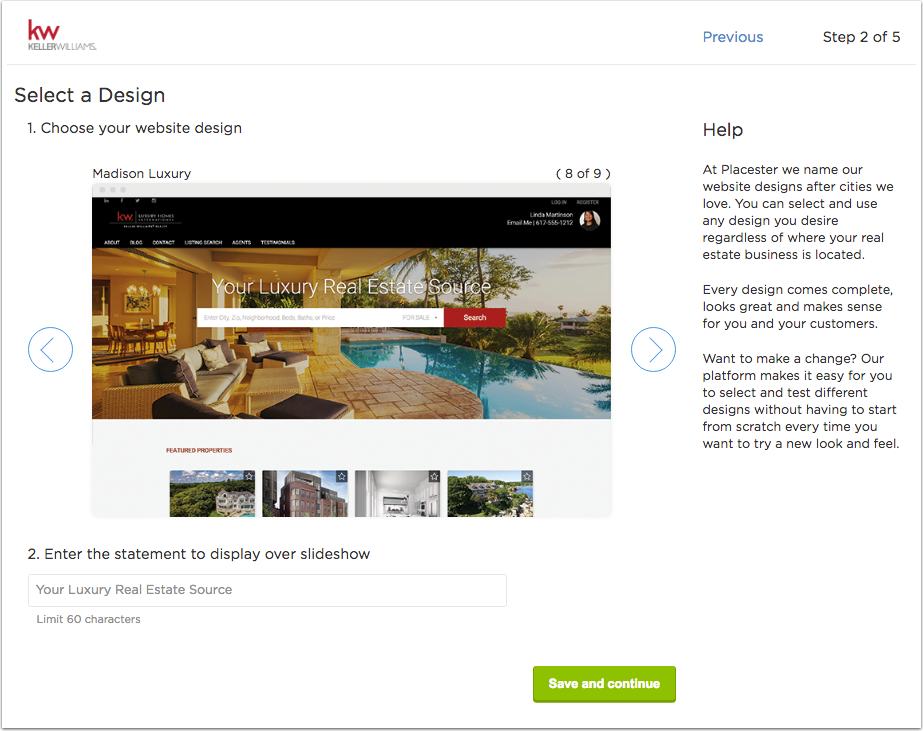 Search Options
Step 3 shows you your search form options. For the Madison Luxury theme, the only available option is our Omnibox with Autosuggest option, also known as Natural Language Search.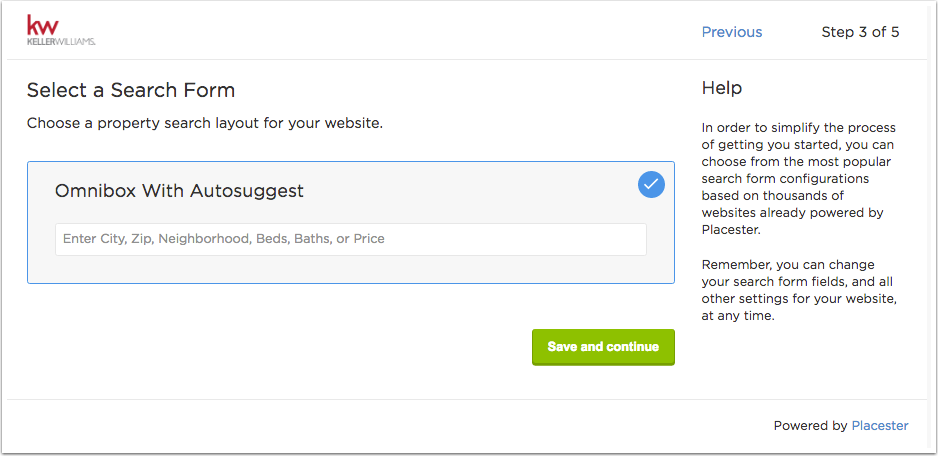 Menu Options
The 4th setup step allows you to select a default menu setting. You can always adjust your menu at a later date once you've added more pages to your site.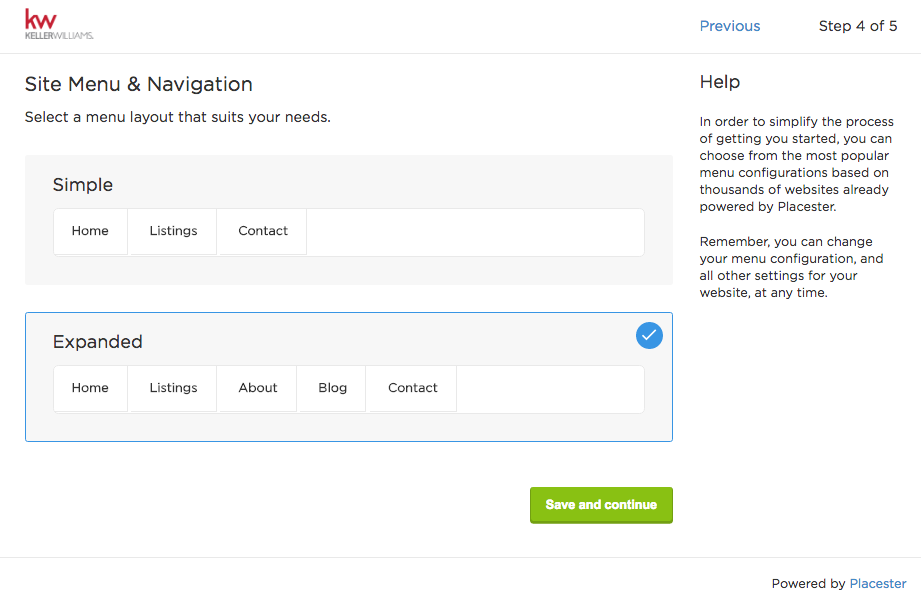 Basic Site Info
The final setup step allows you to enter some basic site info: your site title, tagline and logo. Select from KW logos here or upload your own. Note: this can be adjusted at any point in your site settings.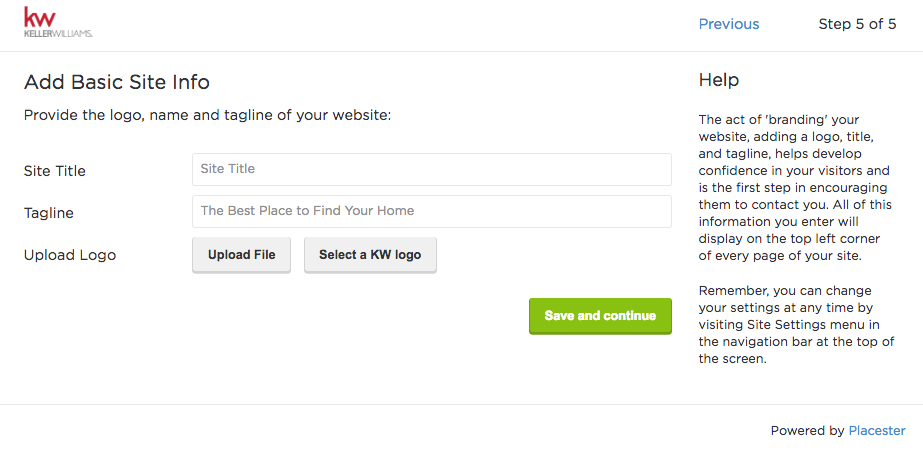 Once you're through these steps, your luxury site will be built and ready to launch. Feel free to continue working on the site, or click Launch Site if you're ready to go live.
Selecting the Madison Luxury Theme on an Existing Site
If you'd like to apply the Madison Luxury Theme to your existing site on your account, go to Site Settings > Theme Selection and select the Madison Luxury theme there: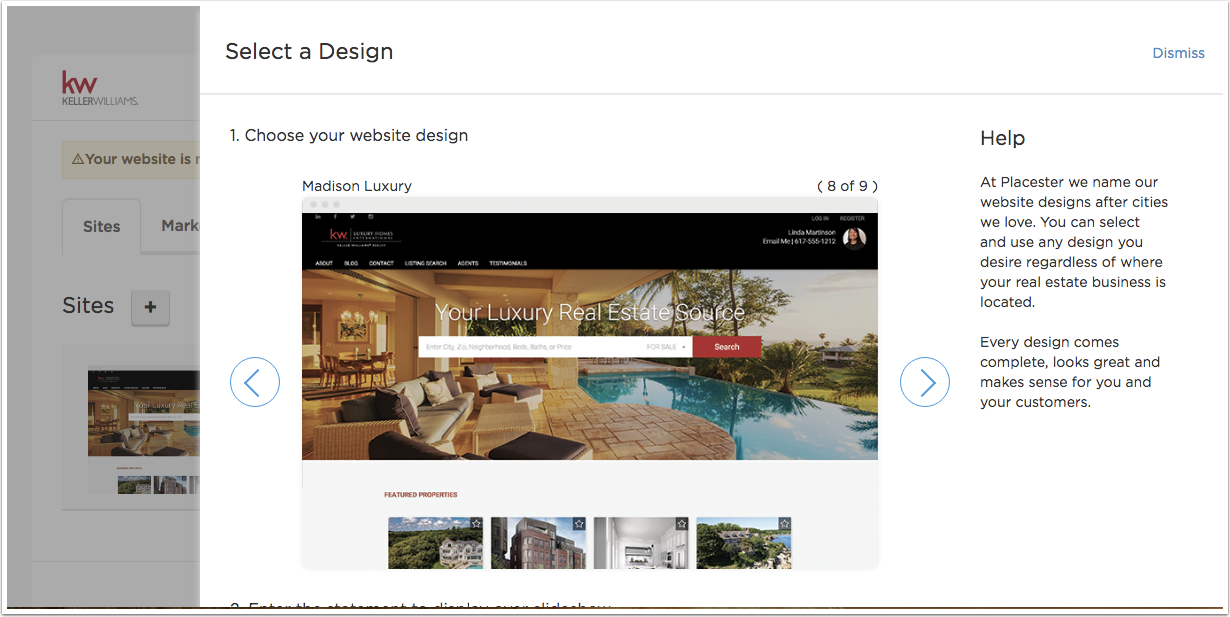 Need More Help?
If you have additional questions about setting up the KW Madison Luxury theme, let our support team know at support-kw@placester.com.