Madison Theme Options
This article will describe the theme options available for the Keller Williams-exclusive theme, Madison.
Madison
The Madison theme is available exclusively to Keller Williams offices and agents, as part of the KW-Placester partnership.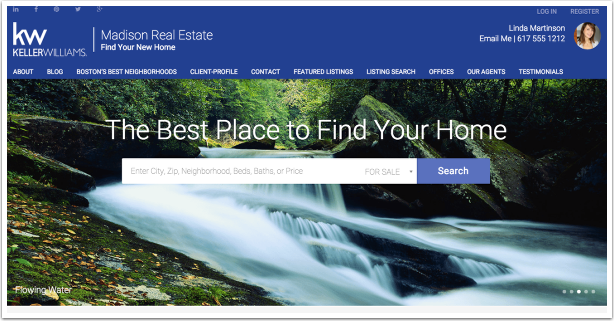 Theme Selection
Your KW Placester site will be created with Madison as the selected theme by default, but if you ever want to change the theme (or change the color scheme used on Madison), please follow the steps below to make these adjustments: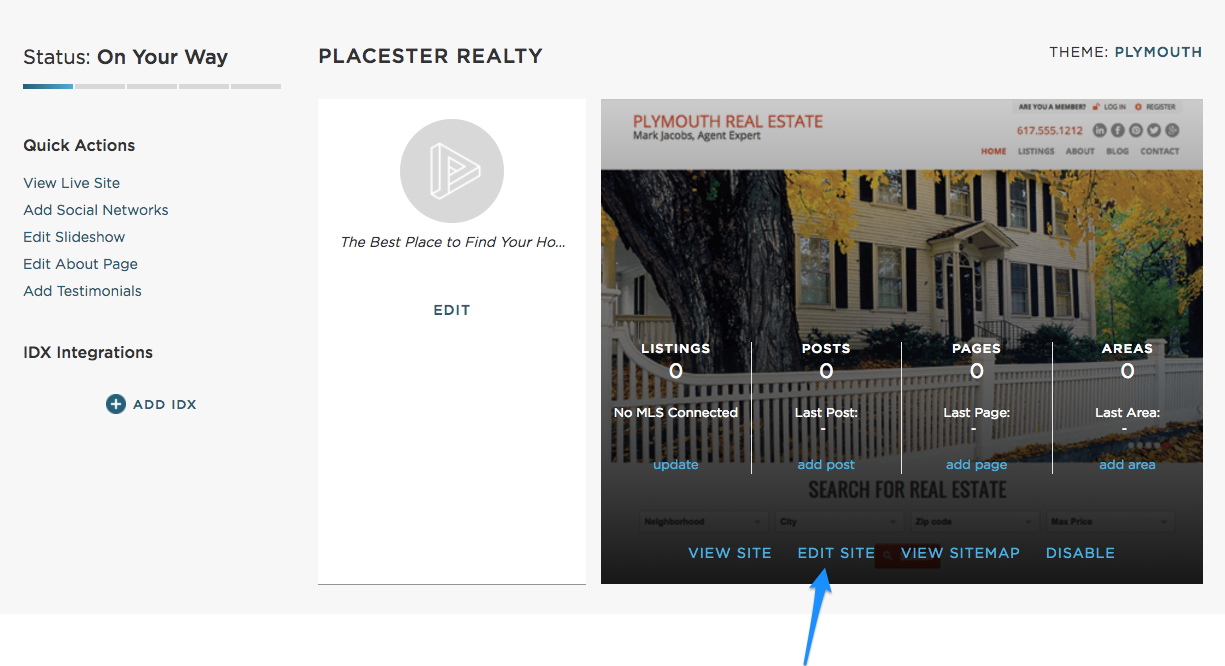 This will bring you to your main editing screen where you can click on Theme Selection: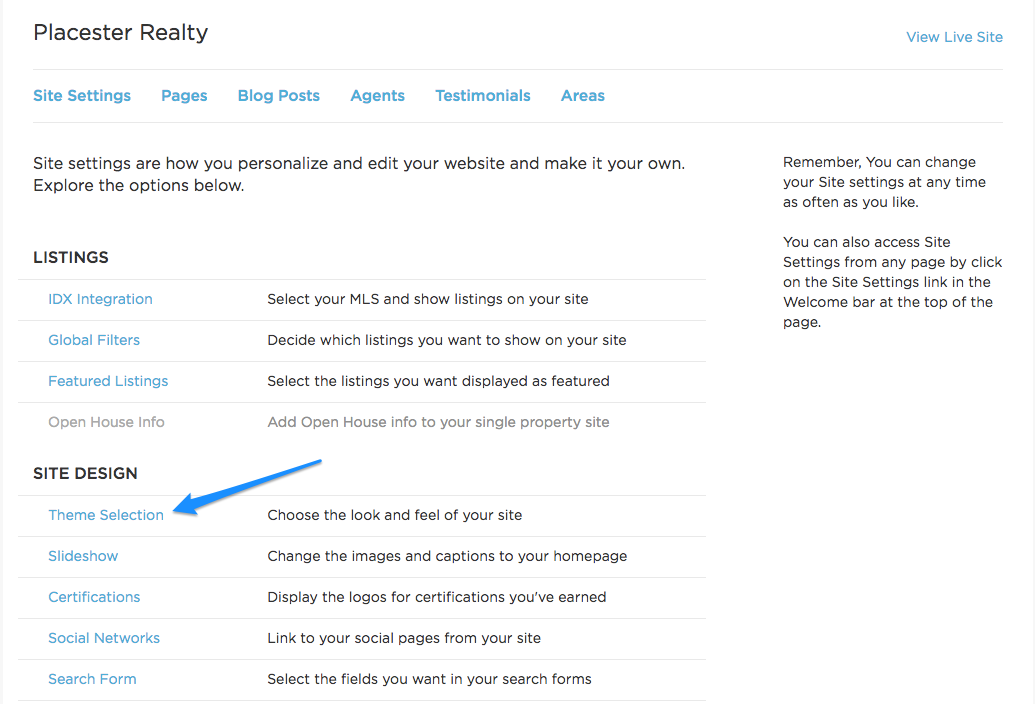 The Theme Selection slide-out will open, and here you'll have several options to customize the look of your home page. First, you can select your theme. Madison will be selected by default, but you also have access to the other 6 Placester site designs. you can view what they look like here.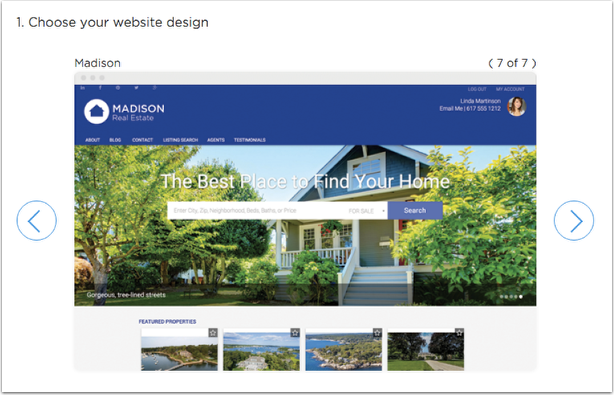 The next step is to select your color scheme. There are 7 color options for Madison. Once you've selected your color scheme, you can choose your page header option. You can select either the full color scheme (as in the image above) or the white header, which will use your selected color for text, buttons and accents.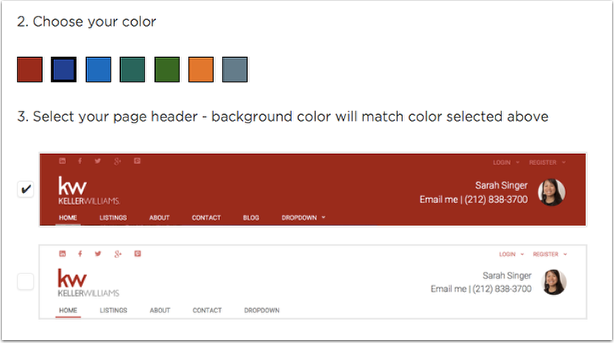 The final option is to enter the statement that displays over your slideshow. By default, the statement will read "The Best Place to Find Your Home". You can enter your own text here to change this. Note that there is a limit of 60 characters for this option.

Site Settings > Site Info
Once you've selected your Madison theme options, navigate to Site Settings > Site Info.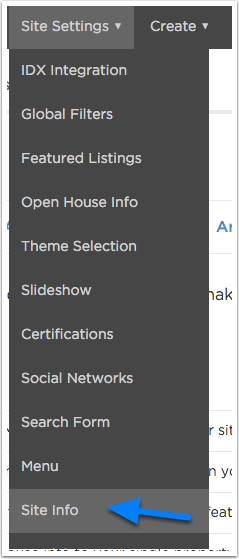 Here, you can select your logo color. We've pre-loaded a white and red color logo option to all KW sites. The white option is designed for colored page headers, while the red can be used with white page headers. You also have the option to upload your own logo here to override the KW logo. You are be able to change your site title, tagline, select whether to display the logo, site title, or both, and upload a favicon.
Note that the white logo displays on a gray background in this section; that is just for visual purposes so you can see it here. Only the white logo will display on the live site.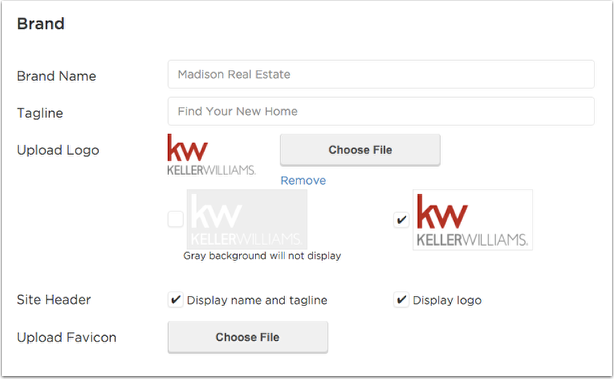 In the Contact Details and Office Details, you can add all of your relevant information. Adding your photo, email address and phone number under Contact Details will display that information in the site's header.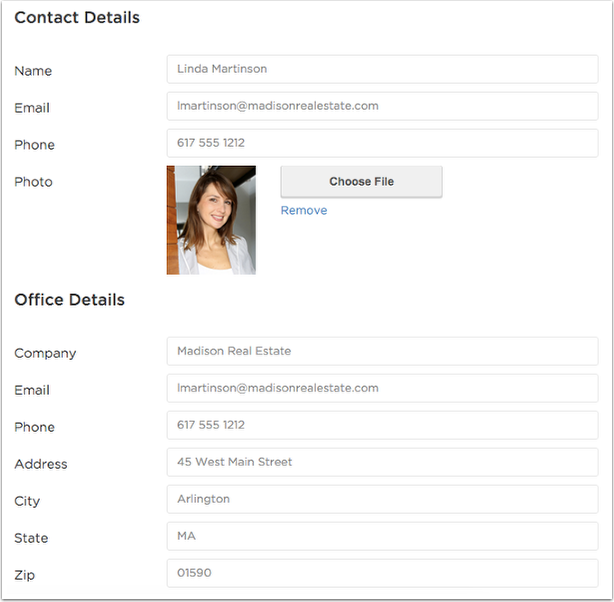 Featured Listings
The Madison theme displays 4 properties as Featured Listings on the homepage. To learn more about featuring listings, click here.
Madison examples
Below are two examples of Madison, using the blue color scheme.
Blue header: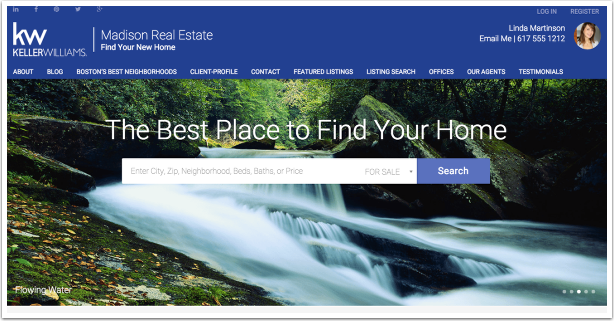 White header: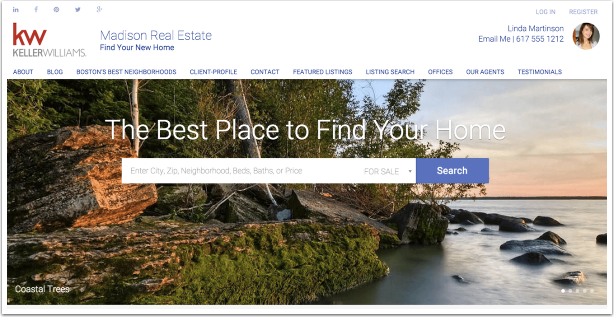 eEdge Functionality
With the Madison theme, visitors who enter their information through a Lead Contact form, Contact page form, or the homepage 'Get in Touch' form via the Placester live site, will be forwarded to your eEdge CRM. However, if visitors register on the Placester site, the registered account/ information will not be forwarded to eEdge. 

Need more help?
If you have additional questions about adjusting your Madison theme options, let our support team know at support-kw@placester.com. 
---
---