Adding Multiple IDX feeds to your site [Classic]
Adding Multiple IDX feeds to your site [Classic]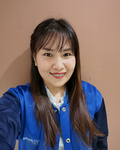 Updated by Katherine Ramirez
This article will show you how to Add Multiple IDX feeds to your website.
NOTE: This feature is included in the following subscriptions:
Office Builder
Advanced Plan
If you do not have access to this feature and would like to learn more about our offerings, please reach out to our sales team at 1-800-728-8391 x1.
This article will explain how to display more than one IDX feed on your site. Multi-MLS is for agents who are members of more than one MLS and want to display listings from both areas under a single search on the same website. 
Requesting IDX
To begin this process, you will need to log in to your Placester site. 

From the dashboard click on the Request New IDX button:

Follow the prompts and fill in the request information as needed. Once you're done, click Submit.
You can then repeat this process for any MLS whose feed you would like to connect with. For a detailed overview of how to request an IDX feed please refer to our Requesting an IDX Feed support article. Once you have requested an integration, check the "Show" button below the IDX name that is pending to see if your MLS requires special steps.
Please note: IDX approval normally takes between 5 - 10 business days.
Setting Up Multiple IDX Feeds
Once you have been approved by all the MLS's you wish to connect with, you can select which ones to display on your site. From the Dashboard, click Edit IDX:
The IDX Integrations page will display all the available IDX feed you have for your Site. You will need to put a check on the boxes next to the MLS if you would like it to be available on your website then click Save:
Manage IDX integration tab will bring you to the page where you can see the statuses of your IDX requests.
Note: If a property is listed in two MLS's and you have both MLS's activated on your site, the listing will be duplicated on your site. This type of overlap is rare but possible, so it is important to note if you have the same listing within multiple MLS's.
Editing Your Feeds
Once you have set up your feeds you may want to restrict what listings are showcased on your home page and which listings are searchable on the site. Learn more about these features by reading our support articles on setting up Featured Listings and Global Filters.
There are many criteria to choose from when setting up Featured Listings, Global filters,or Area Pages. As a general rule, not all criteria may be available to search on every MLS. When you are using a combination of IDX feeds, it is possible that a search criterion may be available on one MLS and not another, it is also possible that different MLSs may categorize criteria differently. If this is the case, only results from the MLS in which that criteria areavailable will show up in a search.
Need More Help?
For questions, concerns, or feedback, please chat with our team: https://app.placester.com/chat
Let experts do it for you
Visit our creative services marketplace to get on-demand help, on-time and on-budget.
Browse all Services
Are you looking for something different?
Didn't find an answer to your questions? Our support team is ready to help you.