Adding a Facebook Pixel to your Placester Site [Classic]
Adding a Facebook Pixel to your Placester Site [Classic]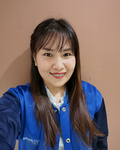 Updated by Katherine Ramirez
The article below will walk you through adding a Facebook Pixel to your Placester site. 
Facebook Remarketing Made Possible
Many real estate professionals leverage Facebook advertising to attract buyers and sellers and redirect them to their real estate websites. Using a Facebook Pixel allows you to remarket, which means you can reach people on Facebook who have visited your website in the past. Let's say a potential client viewed your site but dropped off without filling out a contact form or getting in touch with you. The Facebook Pixel will essentially follow the person back to Facebook so that your website ads will pop up for that specific lead.
Note: you must have active Facebook advertising campaigns running in order for the remarketing to take place.
Learn more about Facebook Pixels in general here.
Site Tracking
To add your Facebook Pixel tracking ID to all pages of your Placester site,  From your Dashboard  click on Edit Site  under Quick Actions.

Scroll down to More and click on Site Tracking.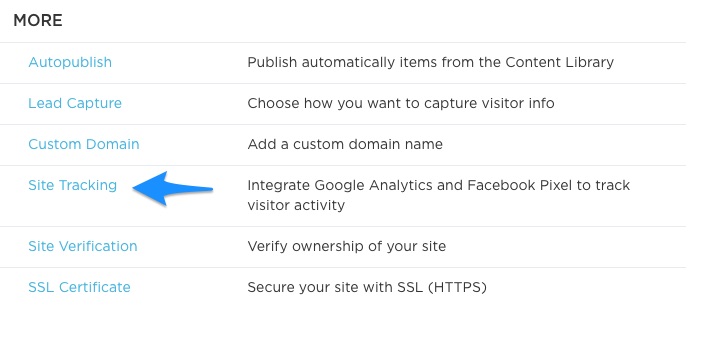 In the site tracking panel, scroll to the Facebook Pixel Tracking section. Here, you'll need to add your Facebook Pixel ID.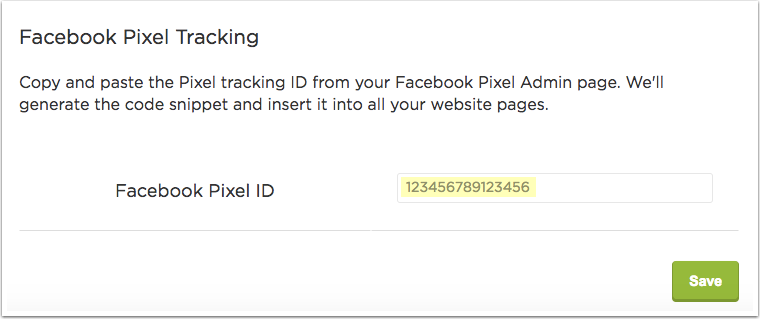 Locating your Pixel ID
Within the Pixels page in your Facebook Ad Manager, go to Actions > View Code. The Pixel ID is the blue number in section 2 in this screenshot.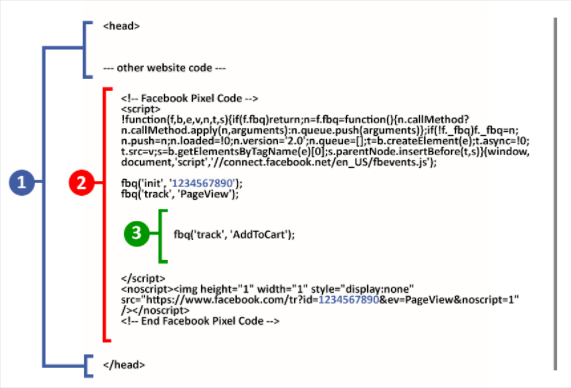 You can also find the Pixel ID in the right column on this Facebook Pixel reporting page: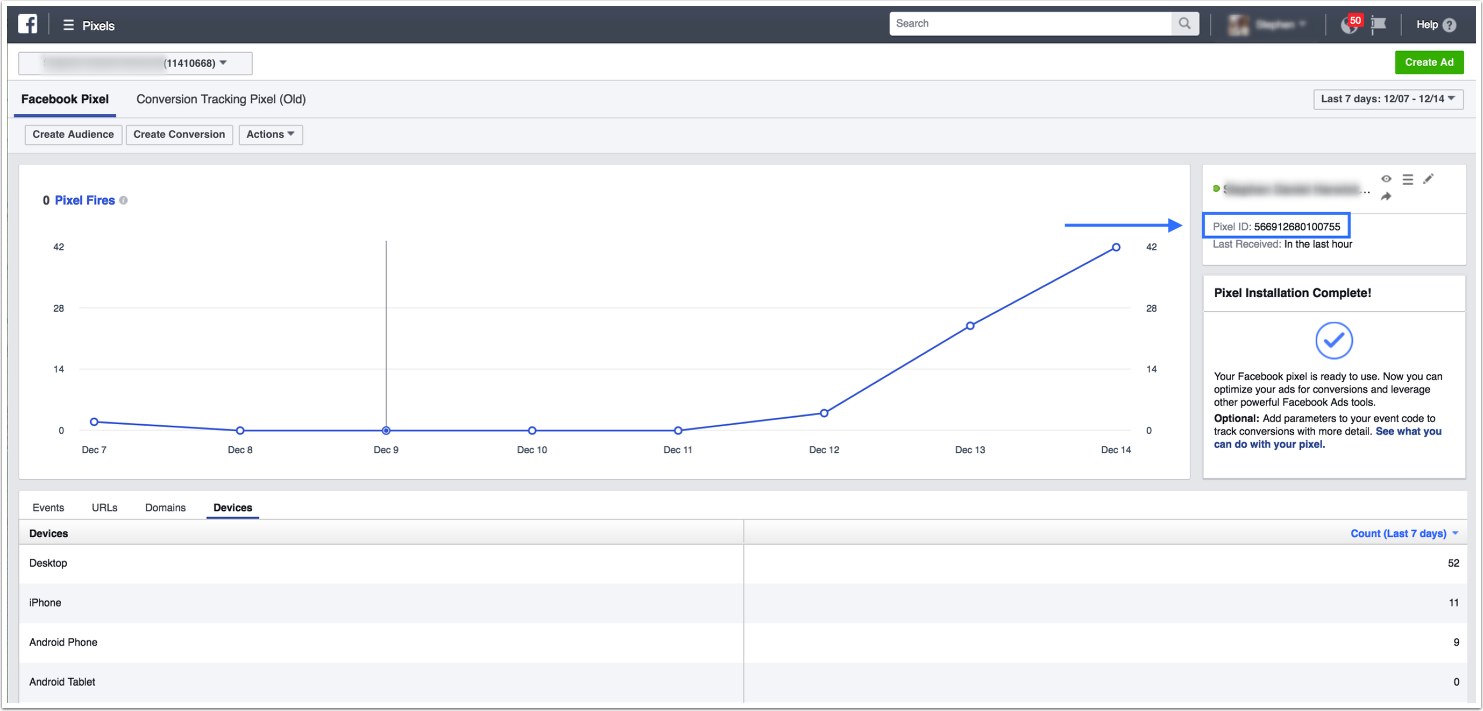 Zoomed in: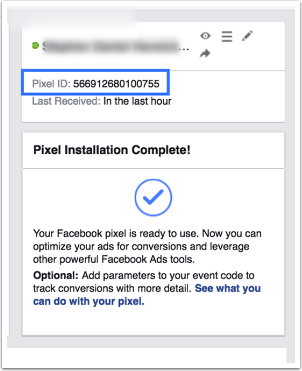 Learn more about creating and implementing a Facebook pixel here.
What happens next?
From this point forward, prospective leads who've viewed your Placester site will be remarketed to you via Facebook.
We recommend the Facebook Pixel Helper Chrome Extension as a handy tool to check whether this was implemented on your site correctly.
Tracking Conversions
The Facebook Pixel installation and retargeting described above is available to all Placester customers.
Advanced Plan subscribers also have access to built-in conversion tracking of lead events once the Pixel is installed. There are many benefits to this level of integration, including:
Measuring the effectiveness of your Facebook ad campaigns in generating leads

Segmenting/retargeting future ads to those leads

Being smarter about your Facebook ad spend
For instance: say you want to spend $500 on a Facebook ad campaign and have that ad link to your Placester site. You can now tell how many leads that $500 generated and then, in the future, target ads directly to those leads if desired.
The lead event will fire everywhere that a lead is created on your Placester site, and that information will automatically be sent to Facebook. Here are the forms on your site that fire the lead event: 
Contact Form

PDP Contact Form

Home Valuation Form

New User Registration Form

Saved Search Registration Form

Favorite Listing Registration Form

Homepage Lead Capture Form

Listing Search Lead Capture Form

Showing Request Form (Madison)
If you're not an Advanced Plan subscriber, feel free to reach out to our sales team to learn more.  You can reach them by phone at 800-728-8391 x 2. 
Need more help?
For questions, concerns, or feedback, please chat with our team: https://app.placester.com/chat
Let experts do it for you
Visit our creative services marketplace to get on-demand help, on-time and on-budget.
Browse all Services
Are you looking for something different?
Didn't find an answer to your questions? Our support team is ready to help you.