Basic Areas and Creating an Areas Index Page [Classic]
Basic Areas and Creating an Areas Index Page [Classic]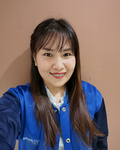 Updated by Katherine Ramirez
 The article below will show you how to Create Areas and an Area Page Index to feature on your site. 
This version of Area Pages is active with the following subscriptions: 
If you have a Pro subscription or one of our Legacy advanced subscriptions, you can learn more about your advanced area pages here. 
Create a Hyperlocal Site
Many agents want their sites to be narrowed down to specific cities, neighborhoods or zip codes that they focus on. One way to accomplish this is by adding listing filters and featuring your listings on your home page. Another way is to use Placester's area pages feature to create individual pages for each city, neighborhood or zip code of interest that includes images, descriptions and a list of listings from that area. Then, you can feature all of your areas on an areas page index.
Dashboard 
From your dashboard, click the 3 dots next to the update your site button then click edit site from the drop-down.

This will take you to the Site Settings menu, where you can see your different editing options on the site. From here, click on the Areas tab.

Add a New Area
Within the Areas tab, click the + sign to add a new Area.

Area Page Editor
This brings you to the Area page editor, which allows you to add a title for the area page, select which type of area you'd like to feature and select the name of the specific area from a list that features all of the MLS data.  You have the option of choosing a city, county, neighborhood, state or zip code.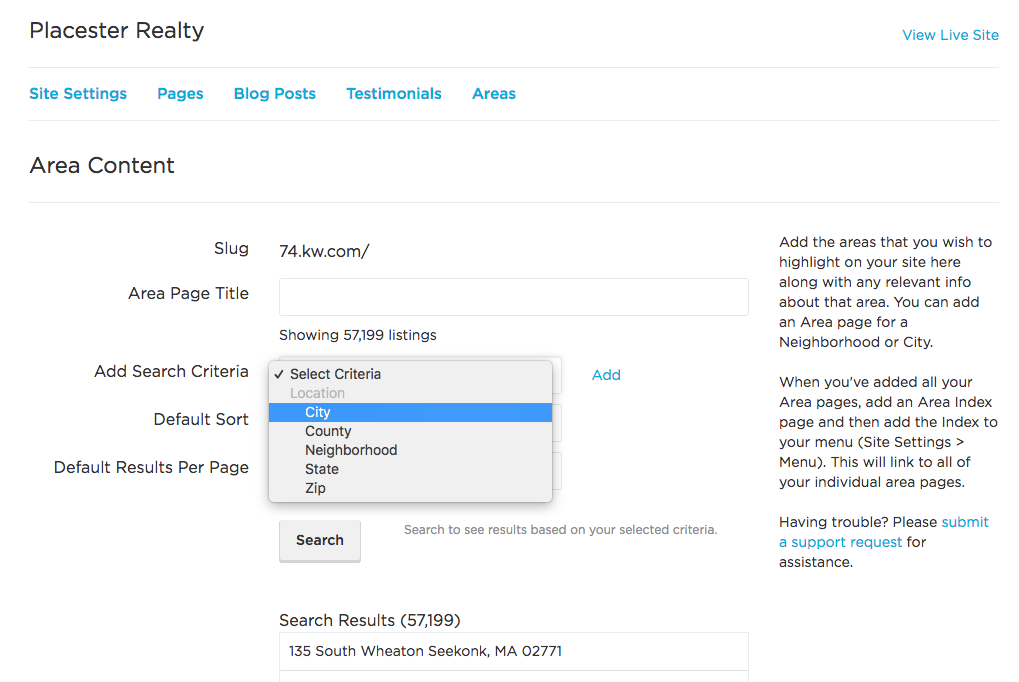 Once you have selected the criteria you would like to use on the page click on add on the right-hand side.  You can then enter the city, county etc., that you would like to search for.  There is a limit of one criterion per Area Page.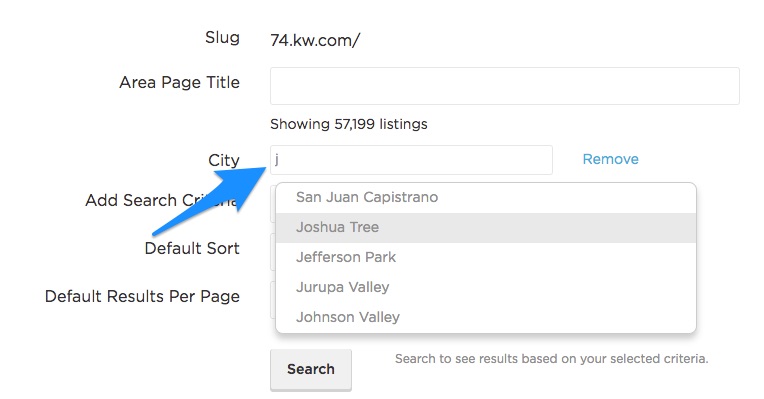 Once you have selected the area you would like to feature,  you can move down to Default Sort.  The listings will by default be sorted most to least expensive.  Default sort allows you to change how the listings are sorted and displayed.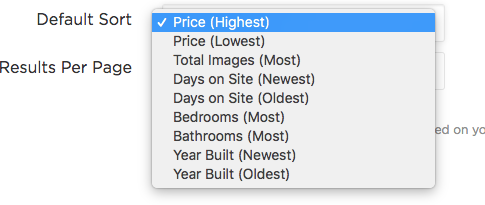 Now click on Search to show the property results for the area selected.  You can then move forward with adding any desired images and text to your page to complete it.
Add Slideshow and Full-Width Images
Next, upload up to 5 slideshow images and a full-width image. You can upload images from your computer using the upload tools: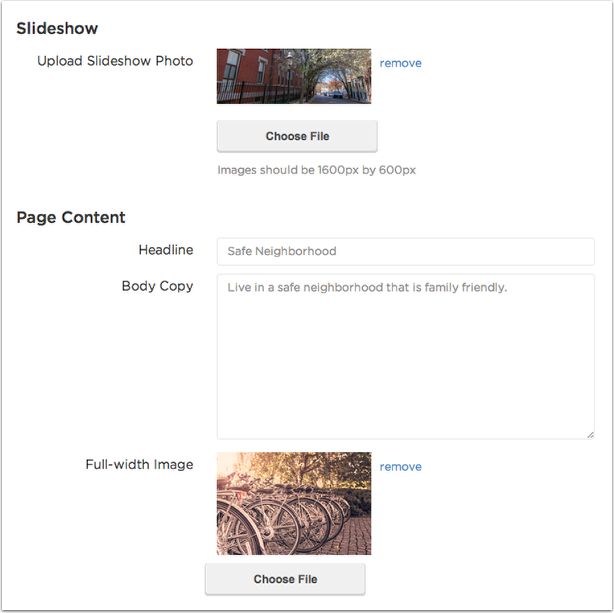 The slideshow image and full-width image will look like this on the front end of the site. If you have multiple slideshow images uploaded, the slider will automatically scroll through all of the images.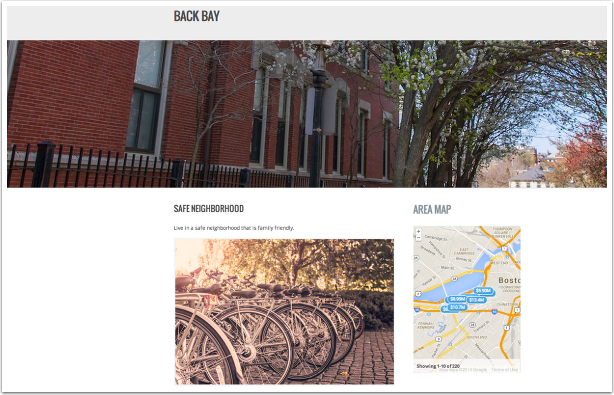 Add Half-Width Images
Next, add two half-width images that will display underneath the full-width image.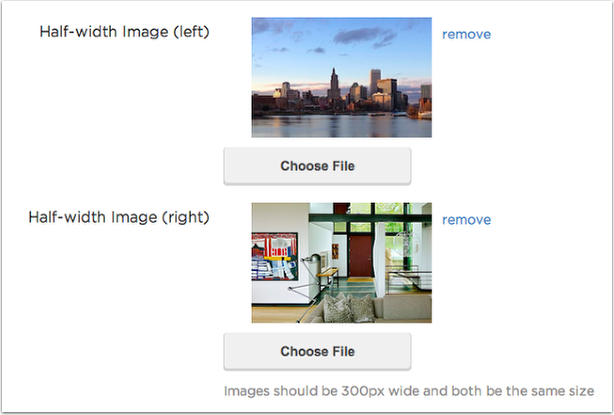 They'll look like this on the front end, underneath the full-width image: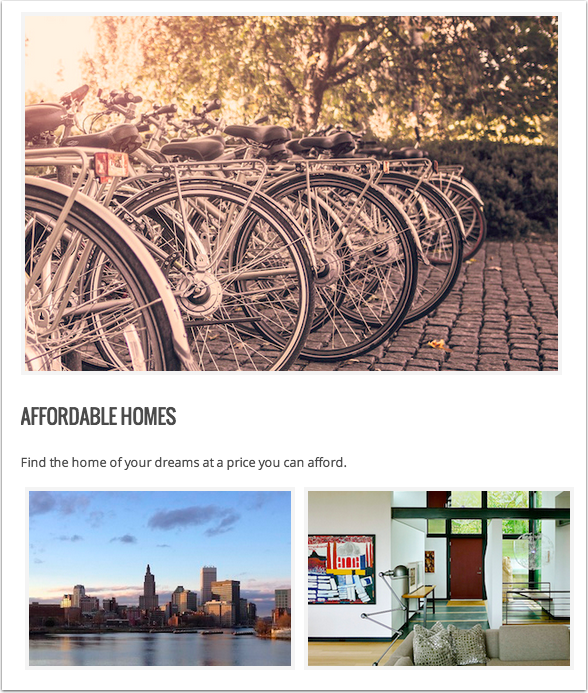 Adding Text
You'll also see options for adding a Headline and Body Copy (1), then two Sub-Heads with Body Copy (2 & 3). Here's what those text fields look like on the front end of the site: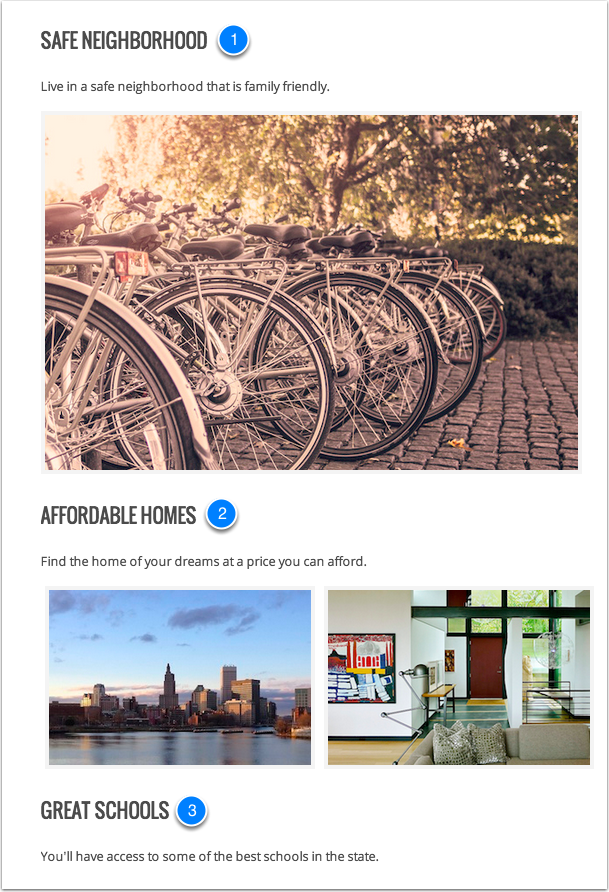 Add an Excerpt and Featured Image 
You can add an excerpt and featured image to each area page you create. This is important for the Area Index page.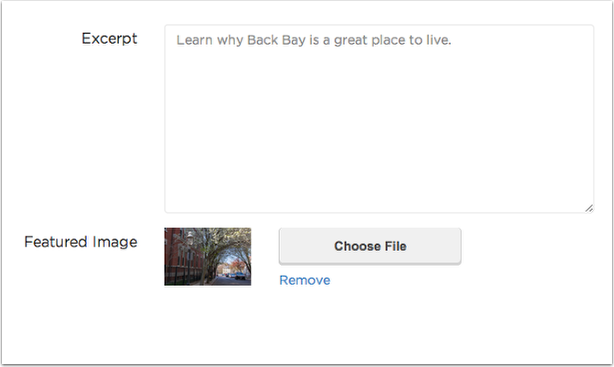 Click on Save to publish your new Area page.
Create an Area Index Page
Once you've created some areas, you'll probably want to feature them on the front end of your site. You can create a page that features these areas by going to Pages at the top of the Site Settings menu.

Within the page editor, do the following:
1. Choose the Areas Index Page Template
2. Add a Title
3. Check off the Areas you'd like to feature on the page (only the areas you've created so far will appear as options)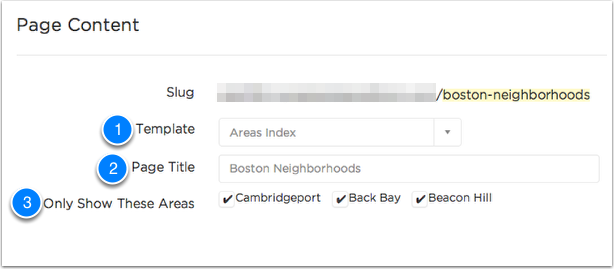 Front End View
The front end of your Areas index will look like this: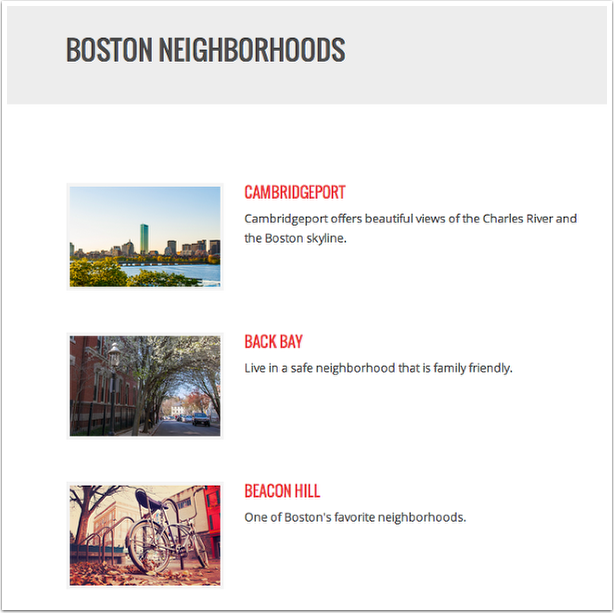 You can click on each individual area to view the full details.
Adding Your Area Page to Your Menu
Check out our related support article about adding pages to your menu to learn how to include your area page in your site's navigation.
Need More Help?
For questions, concerns, or feedback, please chat with our team: https://app.placester.com/chat
Let experts do it for you
Visit our creative services marketplace to get on-demand help, on-time and on-budget.
Browse all Services
Are you looking for something different?
Didn't find an answer to your questions? Our support team is ready to help you.