Using the RSS Feed Index Page Template

See this feature in action on our KW demo site placesterrealty.org!
This feature is only available for KW agents using the KW exclusive Madison theme.
This article will explain how to use the RSS Feed Index page template, currently available exclusively on the Madison theme for KW agents and market centers.
What is an RSS Feed?
RSS stands for Rich Site Summary. This is a format that allows you to deliver blog content from other sites directly to your Placester site. For instance, if you host your own WordPress blog separate from Placester, but want that content to feed in automatically to your Placester site, you could use the RSS feed from the WordPress site to automatically sync that content to Placester. Similarly, if you work with a third-party content creator, RSS serves as a great option for delivering that content to your own site. 
Creating an RSS Feed Index Page
Step 1: Create a Page
Create a page by going to Create > Page in the top editing bar or by going to Pages and clicking the + icon.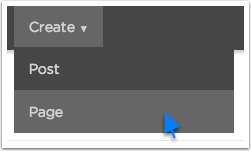 OR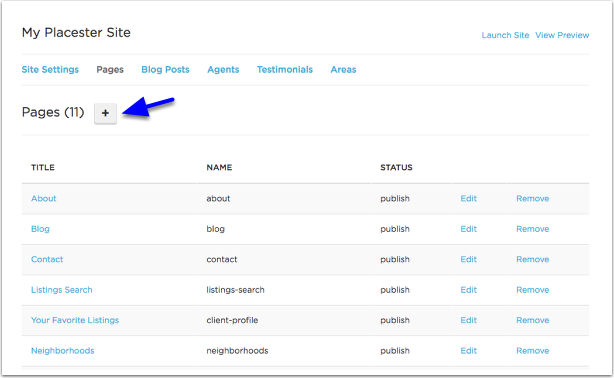 Step 2: Select the RSS Feed Index page template
Select the RSS Feed Index template using the template drop down within the page editor.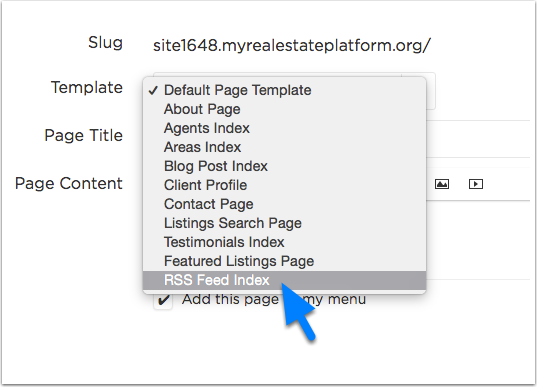 Step 3: Add a page title
In this example, we're pulling in a Placester blog feed, so will call the page Placester News.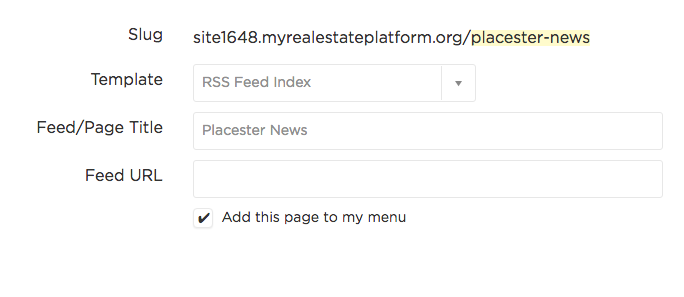 Step 4: Add a feed URL
Find the RSS Feed URL from the blog you're hoping to pull posts from automatically, then copy and paste it into the Feed URL field.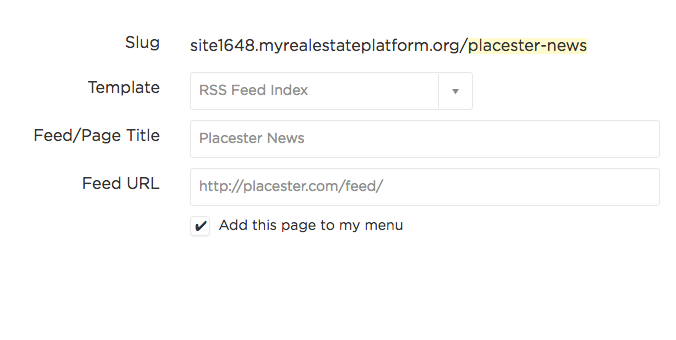 The result will be a page of posts from that RSS feed. When you click on a post, you'll be redirected to the original site where that post is hosted: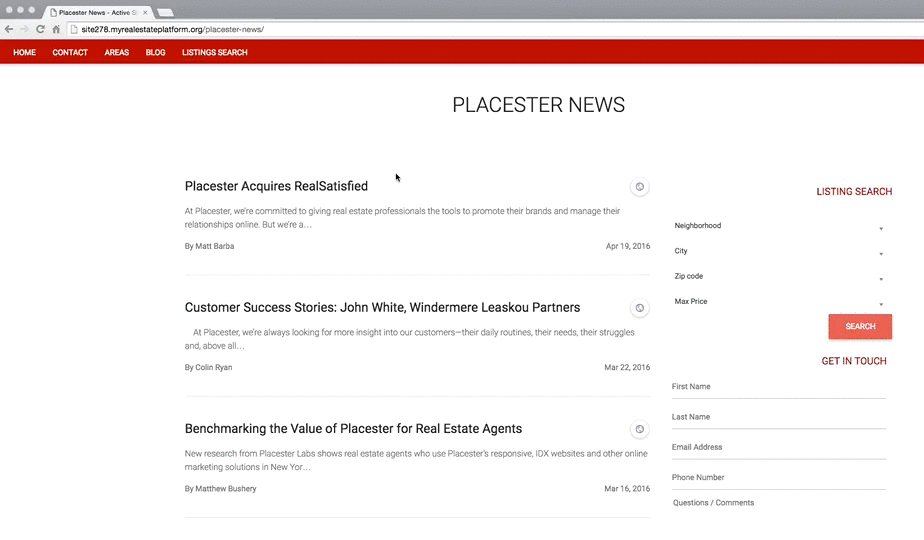 Pro Tip: Not sure how to find a site's RSS feed? It's often the URL appended with /feed, such as http://placester.com/feed. The format of the feed will be a .XML file, so it will be a format that is meant specifically for feed readers. 
Often, the feed URL is linked within the site's social media icons. The RSS feed icon looks like this:

Need More Help?
If you have additional questions about using RSS feeds on your Placester site, let our support team know at support-kw@placester.com.
---
---