This article will show you how to view a lead's saved searches and favorite properties. 
Viewing your Leads
You can find your leads by clicking on the App icon, then clicking the Leads tab within your Placester account.
Lead Details
Click on a lead's name or email address within the leads panel to get to the lead details page. 
On the lead details page, you'll see the lead's information, number of saved searches and number of favorited listings. 
Viewing Saved Searches and Favorited Listings
The numbers of saved searches and favorited listings are clickable links that you can click to see the actual searches and favorited properties so that you can follow up with the lead about these specific listings or criteria.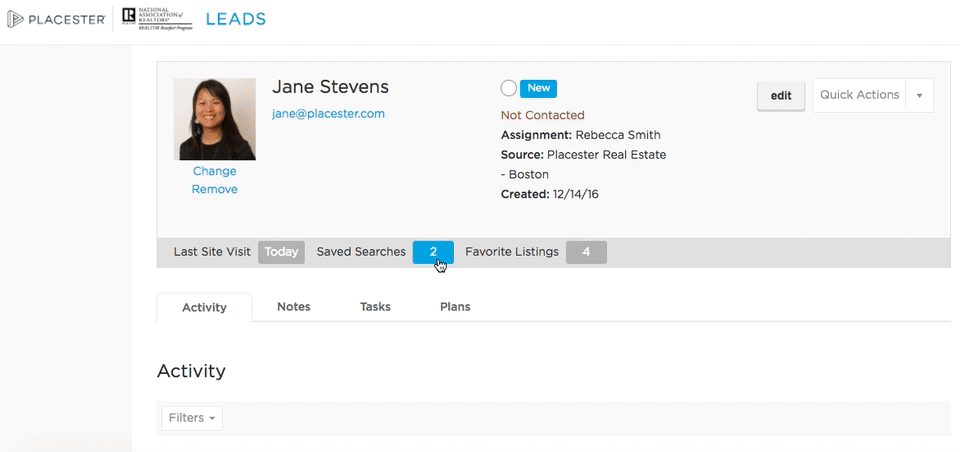 Saved Searches
A lead can save any search and opt to receive daily or weekly notifications about new listings that fit the search criteria.
Learn more about Placester's saved search feature here.
You'll see the criteria of each search that has been saved, as well as the option to view the current search results for that search.
Favorited Properties
Leads can also save properties as favorites when viewing individual listings on your site. 
You can view these favorited listings so that you can follow up with the lead about the properties of interest.
Need More Help?
If you have additional questions about viewing leads' saved searches and favorited properties, let our support team know at support@placester.com.